Must make easy freezer meals for new moms– or anyone looking to get ahead in the dinner department! Quick and easy meals to freeze like meatloaf, chicken, chili, soup and more.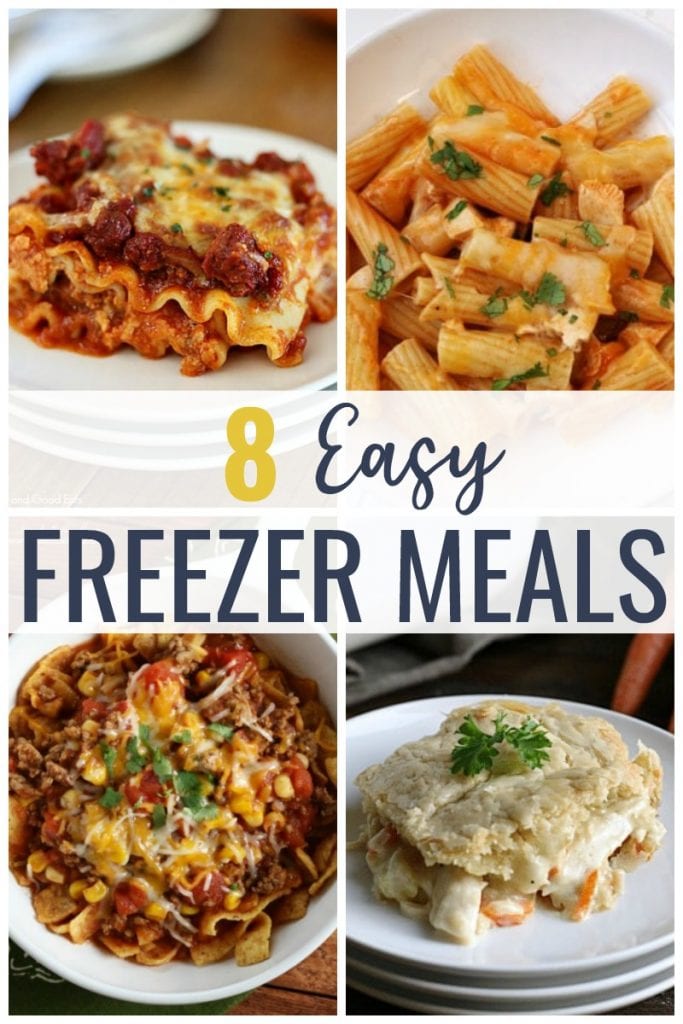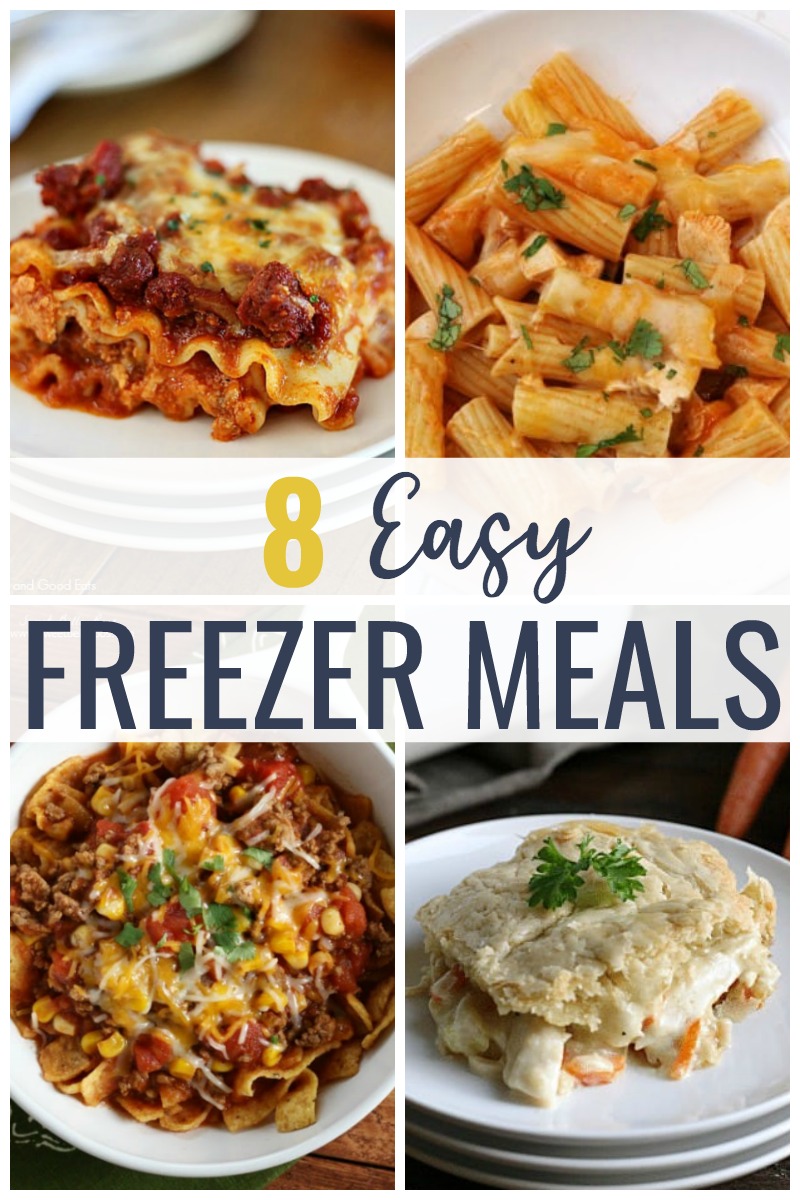 With less than three weeks before baby is supposed to make his arrival, I am busy getting all of the last minute details in order- including stocking up on easy freezer meals! I struggle enough to get dinner on the table some nights without a newborn so I'm determined to have some of our favorites ready and waiting this time around.
Easy Freezer Meals
I've gathered my favorite freezable meals below to share with you- some crockpot meals, a few easy dump meals, and of course some freezer casseroles. These freezer recipes are perfect whether you're expecting, wanting to gift a new mom, or just looking to get ahead in the dinner game.
Don't forget dessert!
Another really great thing to freeze is cookies- they're perfect for those 2am feedings!! I especially love frozen Chewy Chocolate Cookies and Peanut Butter Cookies. (Freeze cookies after baking as directed and allowing to fully cool.)
You can download my FREE Cookies e-book for more yummy cookie recipes.