Free printable Race Car Valentine Cards for kids. Complete the cards with matchbox cars from the dollar store and some washi tape. An easy and adorable, non-candy option for Valentine's Day!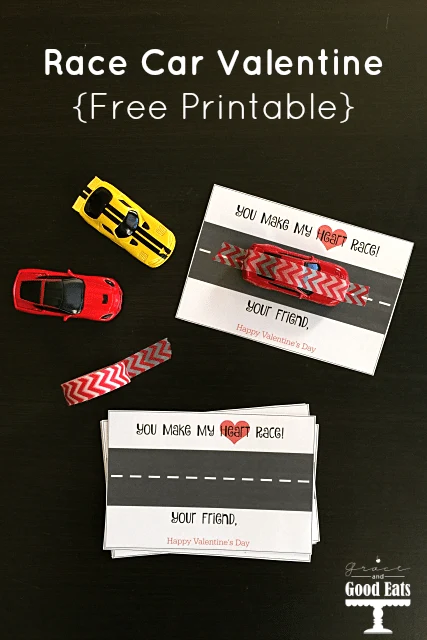 Sophia has been in two day a week pre-school this year and has loved every.single.minute of it. We were blessed with two fantastic teachers and a great class of kids. Every day when she comes home I am surprised with how many activities they squeeze into their day; her folder is always stuffed full of cute little masterpieces that she has made. There is a special place in Heaven for the brave pre-school teachers that let 14 three-year-olds create with glitter and paint.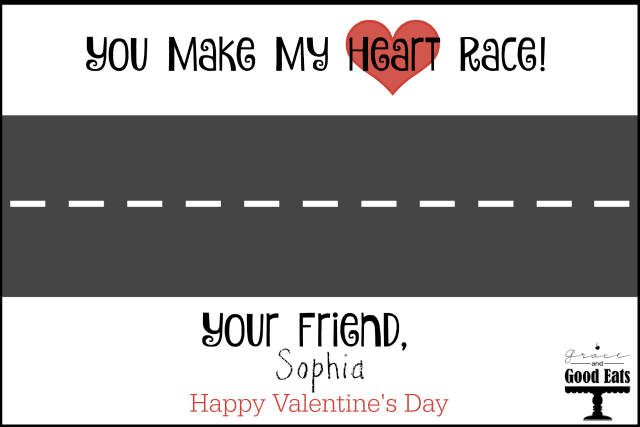 I was so excited to hear they were having a Valentine's Day party at her school. Now that Isabella is in public school (and getting older) they aren't allowed to have as many parties per year, so the days of picking out cutesy Valentine cards to exchange with her friends is limited. Not to mention she doesn't let me make them for her anymore, it's all about the store bought cards of whatever's "cool" at the moment. So I knew I wanted to go all out in making Sophia's.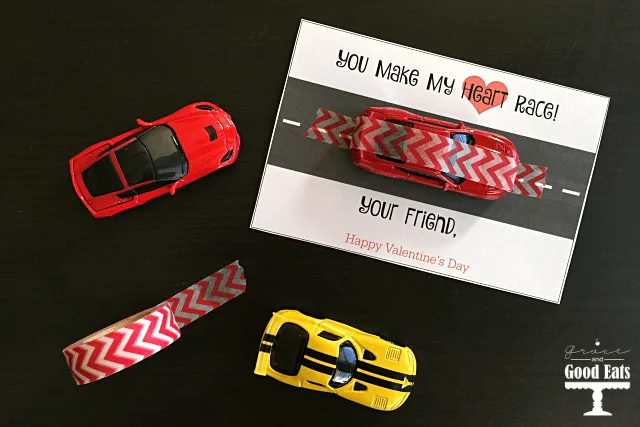 Anyone that knows Sophia knows that she is obsessed with cars. She has quite the collection and you can pretty much guarantee she has at least one on her at all times. I designed these cute little cards and used matchbox cars from the dollar store- though I probably could have just raided her collection and she would have never known, ha! You can use washi tape or regular tape to adhere the car to the card.