No Bake Peanut Butter Oatmeal Cookies – this easy four-ingredient recipe makes only one cookie. Smear the top with melted chocolate and a sprinkle of flaky sea salt to satisfy a quick craving!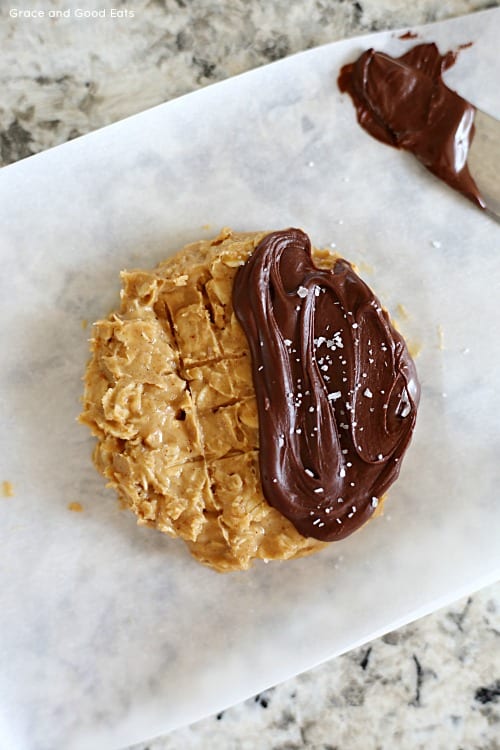 At least once a week after the kids are all in bed, James and I will make a big bowl of popcorn and these Small Batch Chocolate Chip Cookies to eat while we watch our shows. (Currently: Mindhunters on Netflix, so good!) That cookie recipe is perfect for the two of us because it only makes 4-6 cookies, depending on how big I make them.
Sometimes I still have that sweet craving when James is on shift, but can't justify making cookies for myself (even a small batch) + I'm usually too tired after mommin' alone all day to even think about turning on the oven one more time!
Enter: this No Bake Peanut Butter Oatmeal Cookie FOR ONE!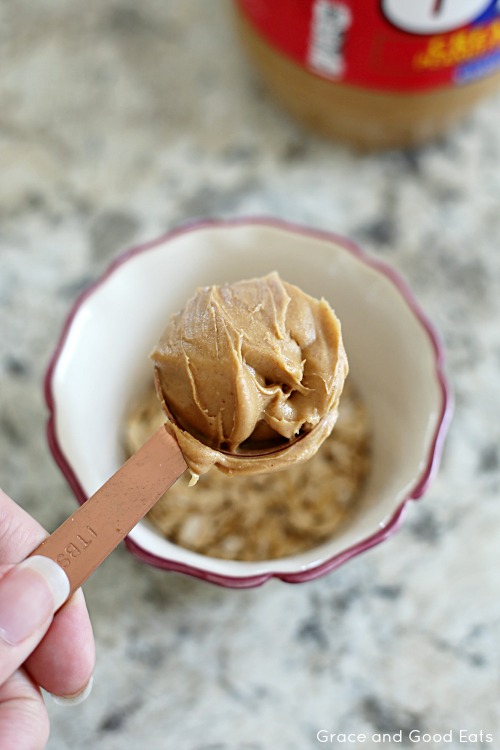 No Bake Cookies
This No Bake Peanut Butter Oatmeal Cookies recipe is SO easy and only requires one tiny bowl and four ingredients that I always have on hand. For this recipe, you will need:
Quick cooking oats (the instant kind)
Peanut butter (natural, crunchy, or smooth)
Powdered sugar (confectioners' sugar)
Vanilla extract
The yummy schmear of chocolate and generous sprinkling of flaky sea salt are optional… but strongly recommended.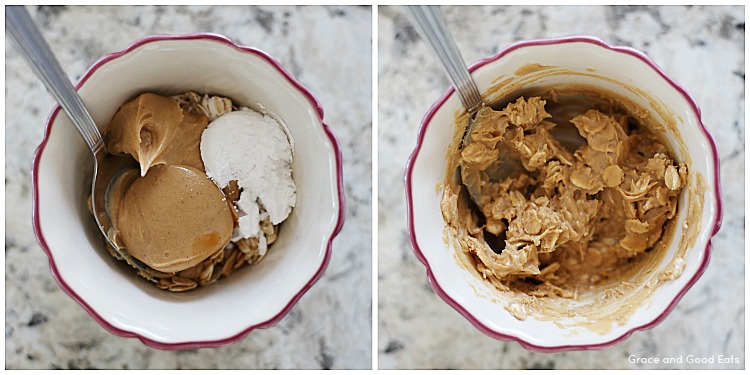 Rolled Oats vs Quick Oats
The difference between steel-cut, rolled, and instant oats is simply how much the oat groat (the whole, unbroken grain) has been processed. Ultimately, this results in each variety having a distinct texture and varying cook times, but the same nutritional value. Instant oats, the most processed of the three varieties, are pre-cooked, dried, and then rolled and pressed slightly thinner than rolled oats.
For this No Bake Peanut Butter Oatmeal Cookies recipe you must use instant oats.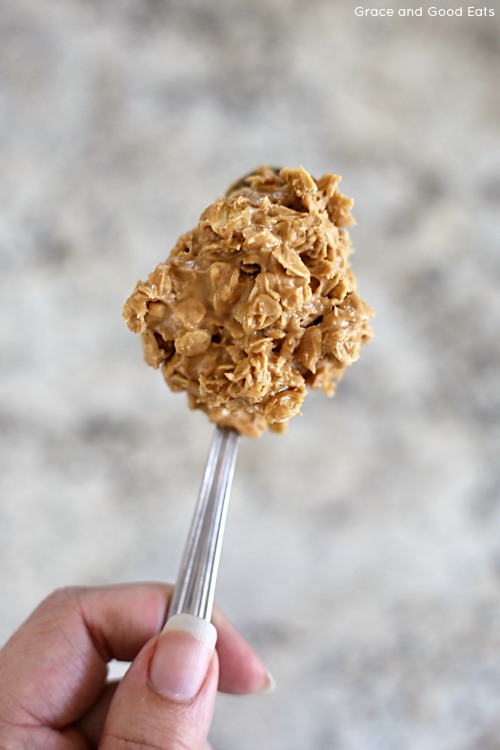 I love my Mom's Classic Peanut Butter Cookies recipe because it yields perfectly soft cookies that just melt right in your mouth. This no bake peanut butter cookie is like that cookies' crunchy cousin. I was worried that I wouldn't like the texture of the oats, even though I use oats in my Oatmeal Chocolate Chip Oatmeal Cookies, but it was delicious!
Bonus: I love that this recipe is packed with protein from the peanut butter and fiber from the oats.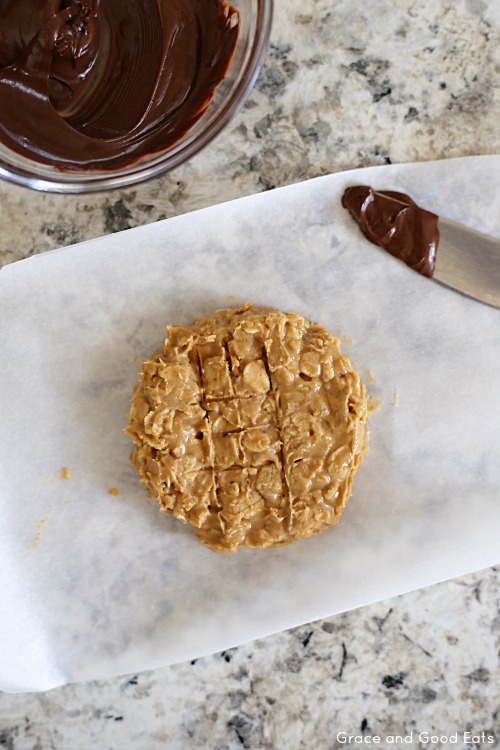 More delicious oat recipes: