These Brown Sugar Cookies taste like your favorite chocolate chip cookies without the chocolate chips. These cookies have the perfect crispy edges with a soft and chewy center.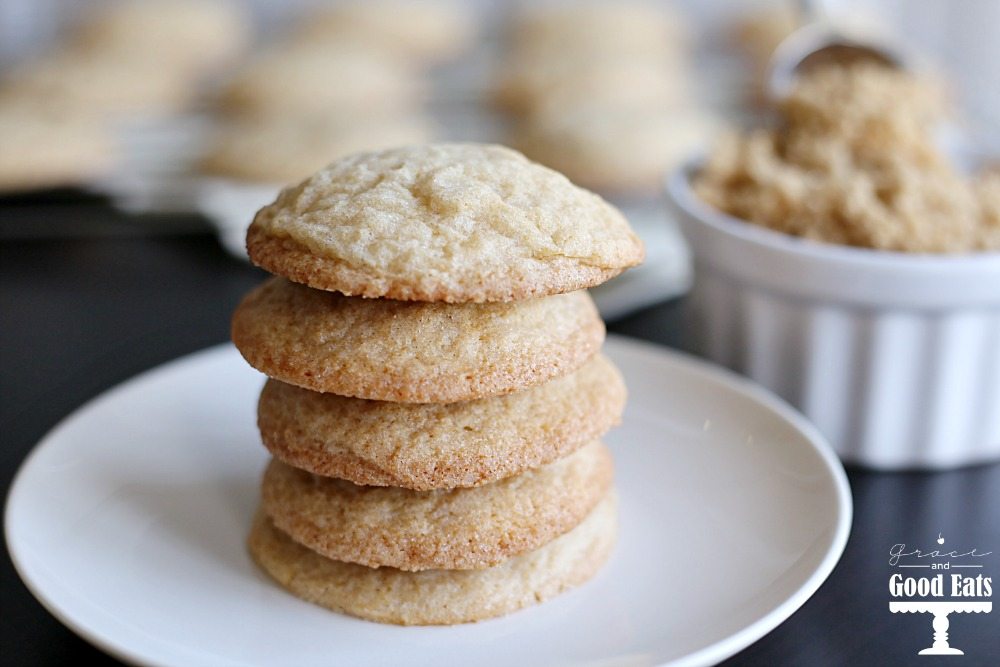 I grew up with a fully stocked cookie jar at all times. My mom made a big batch of cookies for the week every Sunday night, like her Classic Peanut Butter Cookies or Chewy Chocolate Cookies, for my Dad to take in his lunch.
Any time she would make chocolate chip cookies I would beg her to make me a few without any chocolate chips inside. She would usually sneak one or two on the baking sheet for me. I asked why she couldn't just make the entire batch that way, and I don't remember her exact answer but it was something along the lines of "we just don't do that" haha.
I was craving a chocolate-chip-less-chocolate-chip-cookie the other day and thought to myself, why not make an entire batch??? I'm an adult now. I can do these things. Big girl decisions, y'all.
These brown sugar cookies taste just like your favorite chocolate chip cookie without the chocolate chips. They're buttery and salty and delicious. The edges are perfectly crispy but the centers stay soft and chewy.

What's in Brown Sugar Cookies?
To make these brown sugar sugar cookies, all you need is:
Butter

Brown sugar

Eggs

Vanilla extract

All-purpose flour

Baking powder

Baking soda

Salt
How to Make Homemade Cookies
Cream together the butter and sugar until light and fluffy.

Add in the eggs one at a time, followed by the vanilla.

Whisk the dry ingredients together in a separate bowl, then add to the wet ingredients.

Add an additional ¼ cup sugar to a small bowl.

Use a cookie scoop to portion out the cookie dough and roll each dough ball in the sugar.

Bake the brown sugar cookies for 10 to 12 minutes at 350 degrees F.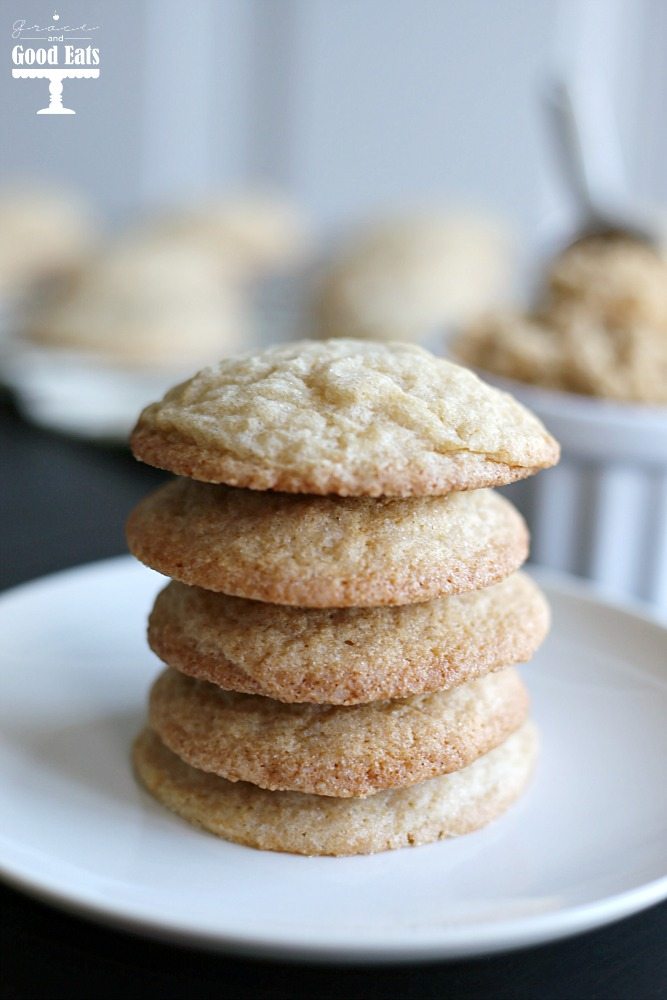 How to Store Brown Sugar Cookies
These brown sugar cookies will last up to 5 days at room temperature in an airtight container.
Can I Freeze Brown Sugar Cookies?
Yes! You can freeze either the baked brown sugar sugar cookies or the raw cookie dough balls. To thaw the frozen baked cookies, pop them in the microwave for a few seconds or let thaw on the countertop.
To bake the frozen raw cookie dough, bake straight from frozen. Just note that you may need to add an extra minute or two to the total bake time.
Tips for Making Cookies From Scratch
Your butter needs to be softened to room temperature before making the cookie dough. If the butter isn't soft enough, it won't cream together properly with the sugar.
If your cookie dough seems extremely soft, chill the cookie dough balls in the fridge for 15 to 20 minutes before baking.
Be careful not to over-bake these, take them out when the edges are just starting to turn golden and the centers are still soft.
More Quick Cookie Recipes:
---
Originally published June 2012. Updated June 2017.