Chai Tea Latte Recipe made with a yummy spiced cream for a deliciously creamy and spicy drink. All of your favorite fall spices made extra creamy and frothy with a spiced cream topping. This is a sponsored post with KE Eye Centers of Texas. As always, all thoughts and opinions are 100% my own.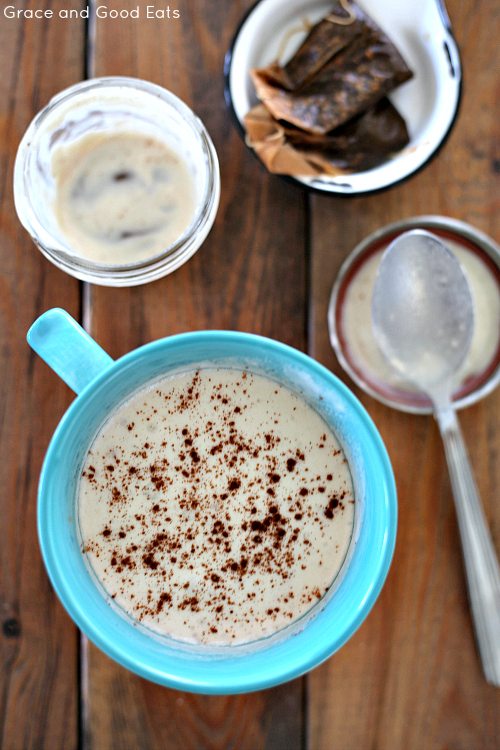 I made this Spiced Cream Chai Tea Latte recipe a few weeks ago as I was settling in at my computer to research something that I've been wanting to do for a really long time. I wanted a warm, comforting cup of tea as I explored my options and prepared to make this big decision. Creamy, spicy, and comforting… this chai tea latte recipe is all of those things and more!
Chai Tea Latte Recipe
A chai latte is composed of black tea, milk, spices, and sweetened with sugar. I use a homemade blend of chai spices similar to what I use for my Chai Spiced Chunky Applesauce and then I top the whole thing off with a simple whipped cream using the same spices (made in a small jar, no need to get out the mixer).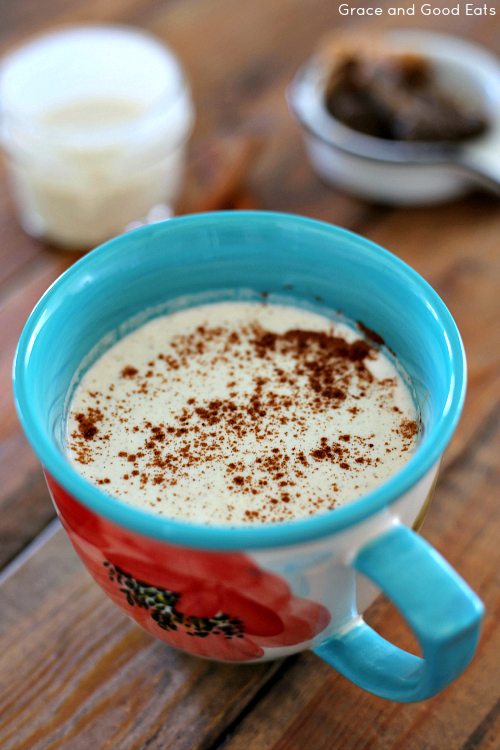 So, what was that big decision? LASIK!
I've been thinking about having LASIK surgery for years, probably my entire adult life. I received my first pair of glasses in the third grade and my first pair of contacts when I started playing sports in middle school. Since having my free consultation with KE Eye Centers of Texas, I have been kicking myself for not going sooner!
The consultation was a very eye opening experience. (Ha! Rimshot.) Seriously though, I learned more about my eye health during this one appointment than I have in the past two decades of eye exams. Not only was the staff at KE Eye Centers of Texas professional and thorough, but they were very patient and willing to explain every step in detail. You can read more about the series of vision testing and screening they do or start with the LASIK Self Test.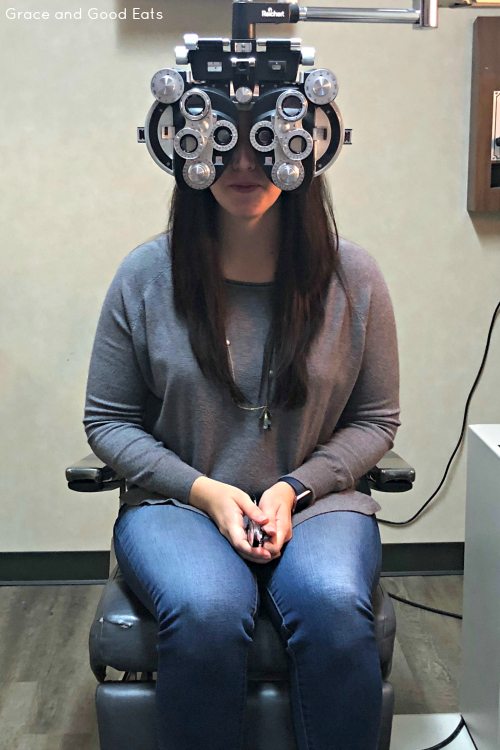 KE Eye Centers of Texas has a handy tool on their website that helps you see (Ha!) the cost of NOT getting LASIK. Prior to meeting Steve, my LASIK Counselor, I didn't realize that the procedure cost is tied to your personal vision correction needs. I assumed it was a standard flat-rate type service, but I quickly learned that nothing at KE Eye Centers of Texas is "standard" service. I definitely felt that they were treating me personally. It never once felt "sales-y" and I appreciated their conservative approach towards achieving the ideal outcome.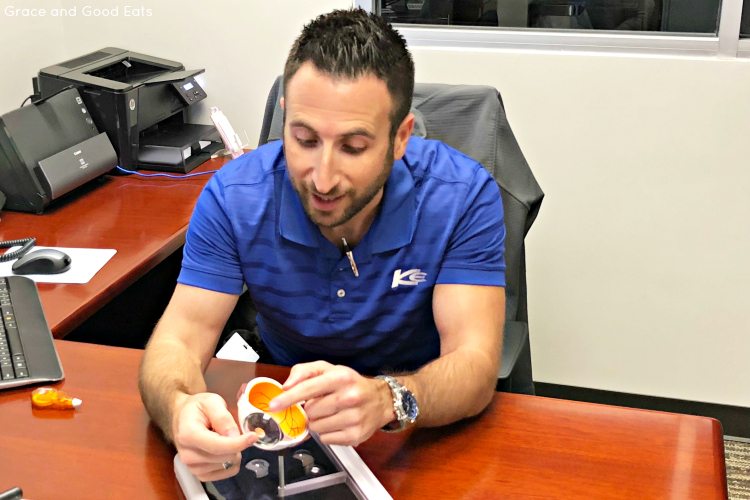 I can't say enough good things about the KE Eye Centers of Texas Dallas staff. Steve was very knowledgeable and had a way of making me feel comfortable with all of the machines and eyedrops and testing and blinking and not blinking and "can you see me now?" throughout the process.
Thankfully, after completing all of my testing I was deemed an ideal candidate for Blade-Free LASIK. Yay! Speaking with the LASIK specialists calmed all of my fears and helped me better anticipate what to expect before, during, and after having LASIK eye surgery.
I can't wait until I'm sipping another cup of this Spiced Chai Tea Latte while I'm relaxing post-surgery with my (potentially) 20/20 vision!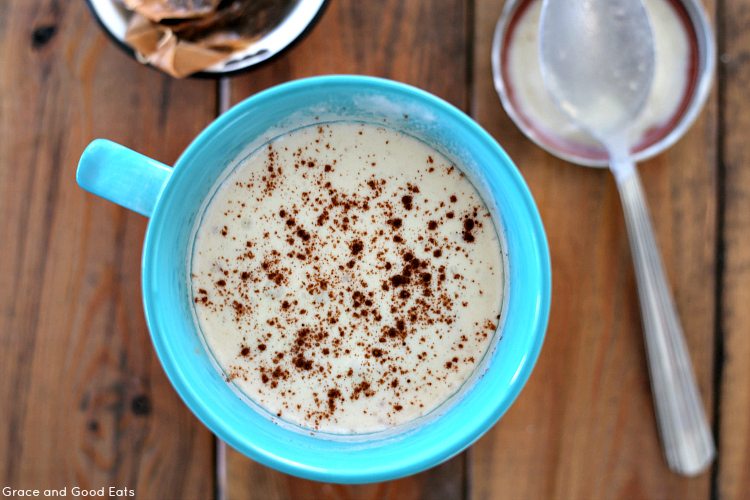 Chai Tea Latte Recipe
The spiced cream sends this chai tea latte over the top. It adds a little sweetness and that frothy texture that I love. If you don't want to add sugar to this drink, you could also substitute honey or maple syrup. Add about a tablespoon of honey to the tea when it's still warm, prior to adding the milk. Sprinkle with a little extra cinnamon for good measure.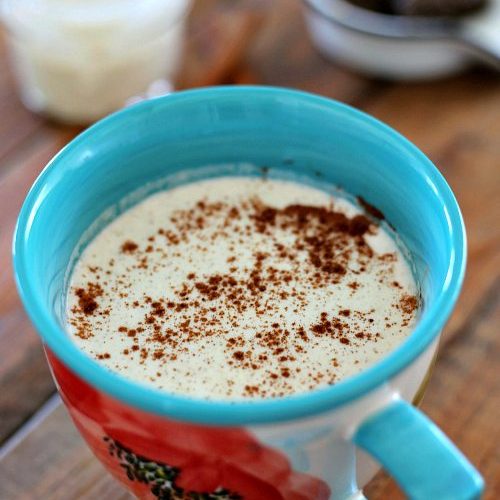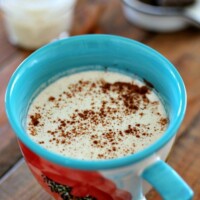 Ingredients
1/2

cup

water

2

bags

chai tea

3/4

cup

milk

1/4

cup

heavy whipping cream

1

tbsp

sugar

1/4

tsp

ground cinnamon

1/8

tsp

ground cloves

1/8

tsp

ground nutmeg

1/8

tsp

ground ginger

1

tsp

vanilla
Instructions
Remove from heat and steep the tea bags for 5 minutes. When finished, remove tea bags and discard.

Add all remaining ingredients to a small glass mason jar or shaker with lid. Shake vigorously until cream mixture is thick and frothy.

Pour the tea into a mug and top with the spiced cream mixture.
Nutrition
Serving:
1
serving
|
Calories:
379
kcal
|
Carbohydrates:
23
g
|
Protein:
7
g
|
Fat:
28
g
|
Saturated Fat:
17
g
|
Cholesterol:
99
mg
|
Sodium:
109
mg
|
Potassium:
286
mg
|
Sugar:
21
g
|
Vitamin A:
1170
IU
|
Calcium:
246
mg
This post was published December 1, 2017 and updated August 19, 2019.