This one bowl chocolate cake is perfect when you have unexpected company or are craving something sweet. Dust the chocolate cake with powdered sugar for an easy presentation.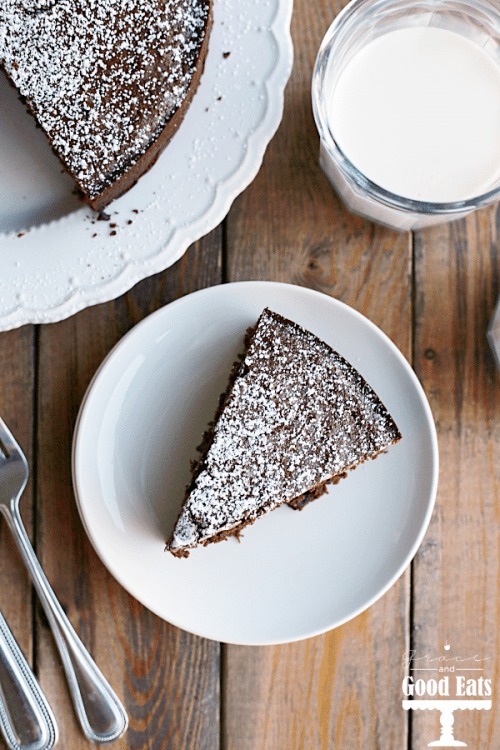 Once upon a time, my husband signed up for a charity golf tournament. The tournament was to raise money for a child who needs a service dog… so even though James works 24hrs on 48hrs off and this would consume 1 of his 2 off days, who am I to say no? (A service dog… for a child, people!) Not to mention, James rarely gets to "take the day off" to do something like this. I really didn't mind he went to go play, it just makes the events of my day that much more comical.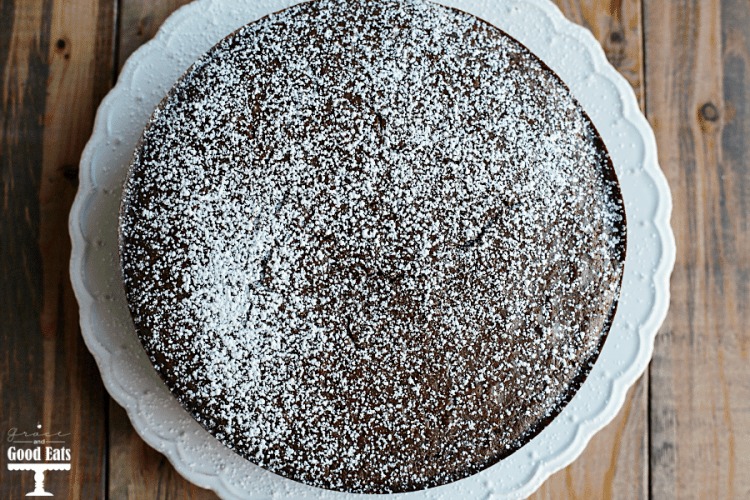 Ian and Isabella had checkups at our old pediatrician's office (about 3.5 hours round trip, but who is counting). The night before the tournament, a pretty bad storm came through, waking Sophia from a dead sleep at exactly 3:47 in the morning. Though she tried for a solid 45 minutes to sleep while simultaneously covering her ears with her hands, she finally abandoned that attempt and came into my room about 4:15 am (but again, who's counting.) Lucky for her, James was on shift and I was too tired to deal with the fallout of attempting to return her to her own bed so, in a weak moment, I allowed her to snuggle up in the vacant space.
Dawn came quickly. The original plan was to take Isabella to school for two hours and then pick her up for an early dismissal on our way in to town. I may or may not have coerced her into playing hookie to save me from waking up Ian and then putting him in the carseat FOUR extra times. All it took was the promise of going to Grammy's house on the way. (#MOMOFTHEYEAR)
After a lovely visit with Grammy, we made it to the doctor about 10 minutes early. Surprise. (I am never early.) Turns out that the office is closed for lunch and doesn't return until exactly 1:30pm. Double surprise! By the time they opened the doors there was a whole gang of us waiting. Fourteen people to be exact… but who's counting. (Amazing that we all had 1:30 appts!) And while I was the first to sign in, I was the last to be called back. (Explain that one.) All the while, this kid was hacking a lung and eagerly sharing her toys with Sophia. (#NOPE)
After an infuriating exchange waiting to have Ian weighed while the nurse was handling two (of the 14) of us at the same time, we find out that Ian is actually on the brink of a raging ear infection and, alas, would not be eligible for his well-baby shots. So now we get to come back in two weeks. Yay!
By now my crew has had no naps and no lunch, so we stop at the closest Chick~fil~a. Along the way there we were stopped by a train, not once, not twice, but three times. No joke. My GPS then decides to take me on a ridiculous route through parking lots and backtracking to get back to the highway to head home. (FOR THE LOVE.)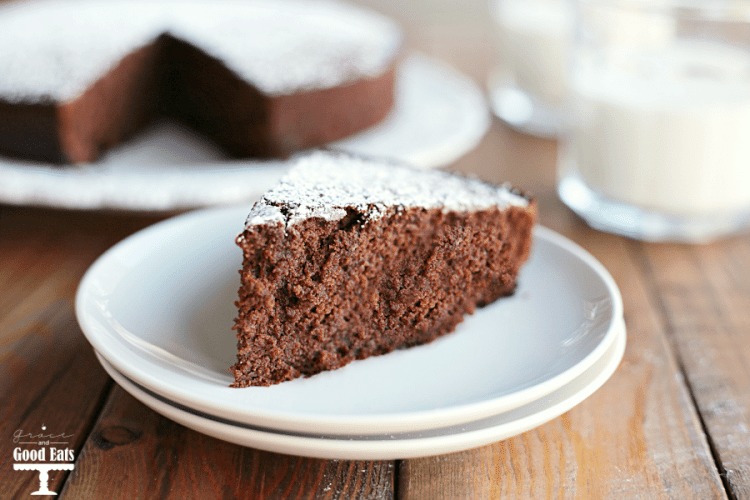 Mere minutes from home, Sophia, full of delicious Chick~fil~a lemonade decides she has to potty right.this.very.instant. We stop at a grocery store, I unload Ian and try to get him in the stroller. (It's a new stroller that I've never used before, but James has. Turns out the straps are installed incorrectly and WILL NOT tighten. I spend a good eight minutes fighting those $&%*ers before wishing Ian "good luck" and instructing him to hold on for dear life.) While I'm dealing with that I tell the girls to clean up the trash in the car. Upon collecting all of the garbage into one of the Chick~fil~a bags, Isabella holds it directly over Ian's car seat where it promptly, and without warning, busts unleashing all of its contents. Seconds later, two unwelcome and uninvited bees, drawn to the spilled fruit I can only imagine, buzz their way in to the car causing Isabella and Sophia to almost trample over each other trying to get out.
I fight off the bees single-handedly with nothing but a package of Pampers baby wipes (while keeping all three children from being hit by cars) and we all head inside. At this point I've absolutely lost my $&*% mind and decide it will be a good idea to run in to the shoe store across the parking lot. (In my defense, we have zero stores in our town and Isabella desperately needed tennis shoes.) We measured the girls feet and as I'm helping them pick out shoes (which is no small feat… haha pun intended… as they both have very strong and very different opinions when it comes to footwear) Ian decides NOW is the time to loudly and proudly fill his diaper. After a quick (lolz) trip to the car to retrieve the forgotten coupon, we pay and are on our way.
While changing Ian's dirty diaper, Sophia decides nothing will do but she wear her new tennis shoes home. I instruct Isabella to help her and it is in that exchange that they discover that the shoes we just purchased are too small. Yes, the ones that I just bought in the size that I just measured her for. Yes, the ones that she just tried on in the store. As Isabella hands me the shoes she notices that her thumb is bleeding profusely. (No idea why.) After checking the brand new, now too small shoes for blood (hard eye roll) I run in to the store and swap the shoes for the proper size. (Not today Satan!)
We drive back home and I drop the girls off at their weekly church group. An hour later I take Ian to go pick them up, because James is still not home even though it was estimated he would be by now. As we are walking up the steps to the house, Sophia trips (in her new shoes no less) and starts SOBBING. I run over to her, fully expecting a tibia fracture. Bones are going to be sticking out, I just know it. Between sobs she informs me that her paper that tells us what the theme of next week's meeting is fell down between the cracks of the deck. I steal Isabella's, present it to Sophia, tears cease and we go inside. (RIP pointless piece of paper!) And then it is ALL.THE.BEDTIMES.
If you were keeping count, I loaded Ian in and out of the car seat SIXTEEN times yesterday. (But who's counting?) James finally made it home and spent a good ten minutes telling me how tired he was from his full day of golf until I interrupted him by trying to smother him with a pillow. Kidding, I was way too exhausted from my ridiculous day. If you need me, I will be doing nothing but eating this one bowl chocolate cake for the for the next 24 hours until it's time for James to go back to work.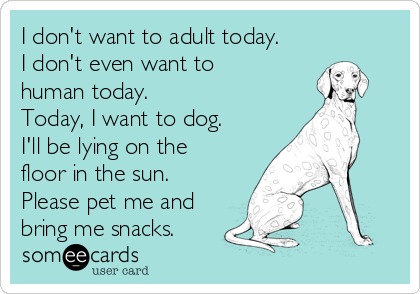 P.S. This one bowl chocolate cake is delicious and you should totes make it.
P.P.S. Yes, they raised enough money for the little boy to get his dog.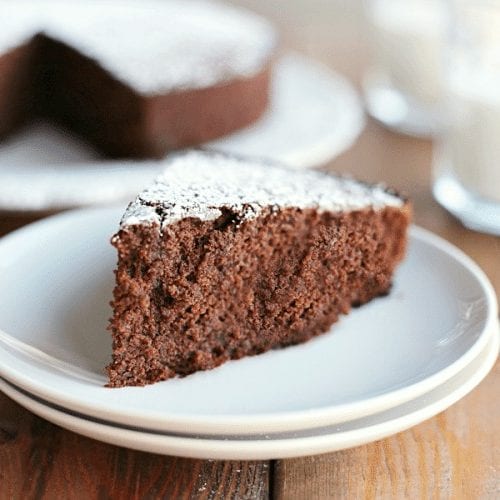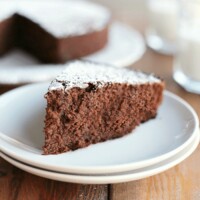 Ingredients
1

cup

all-purpose flour

1

cup

sugar

1/2

cup

unsweetened cocoa powder

1/2

tsp

baking soda

1/4

tsp

baking powder

1/4

tsp

salt

3/4

cup

milk

1/4

cup

cooking oil

1

tsp

vanilla

1

egg

1

tbsp

powdered sugar
Instructions
Preheat oven to 350 degrees.

Grease and lightly flour a single 9x1-1/2-inch round or 8x8x2-inch baking pan.

In a large bowl combine flour, sugar, cocoa powder, baking soda, baking powder, and salt.

Add milk, oil, and vanilla and beat with an electric mixer on low speed until just combined.

Beat on medium speed for 2 minutes.

Add egg and beat 2 minutes more.

Pour batter into prepared pan.

Bake for 30 to 35 minutes, or until a wooden toothpick comes out clean.

Cool cake on a wire rack for 10 minutes.

Remove cake from pan and allow to cool thoroughly on a wire rack.

Sprinkle with powdered sugar and transfer to a serving plate.
Nutrition
Serving:
1
slice
|
Calories:
246
kcal
|
Carbohydrates:
41
g
|
Protein:
4
g
|
Fat:
9
g
|
Saturated Fat:
2
g
|
Polyunsaturated Fat:
7
g
|
Cholesterol:
26
mg
|
Sodium:
176
mg
|
Fiber:
3
g
|
Sugar:
26
g