This is a sponsored post written by me on behalf of Scrub Daddy. All opinions are 100% mine.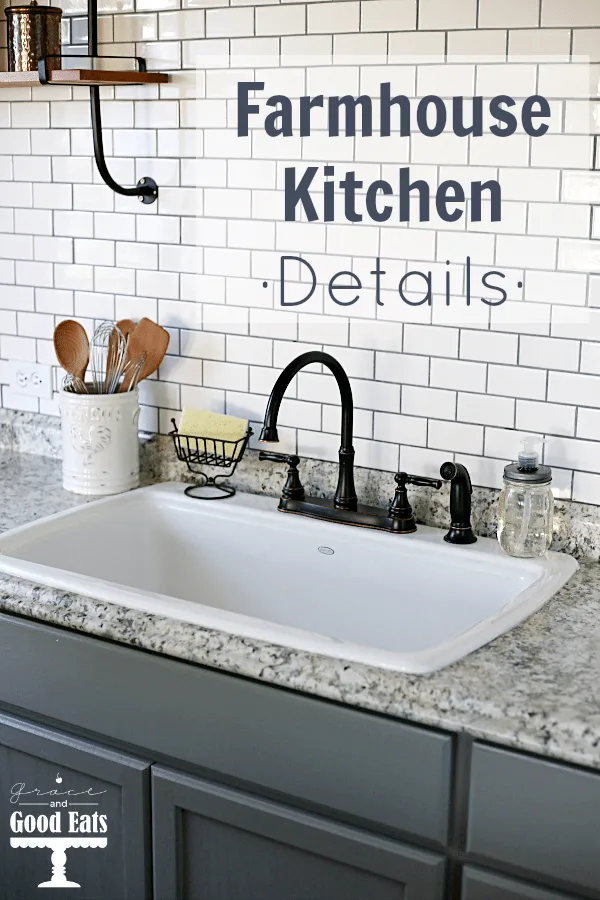 James has been working on my "She Shed" for what feels like forever but I am over-the-moon excited to announce that it is finally finished! I've posted a few progress updates on along the way on Instagram, and will be doing a full reveal soon, but today I wanted to share a little sneak peek of the kitchenette area. (If you haven't been following along, the #FarmetteCabinette will serve as my office. A space to keep all of my food props, camera equipment, etc but it also has a kitchen setup so that I can shoot more recipe videos in the future. Stay tuned!)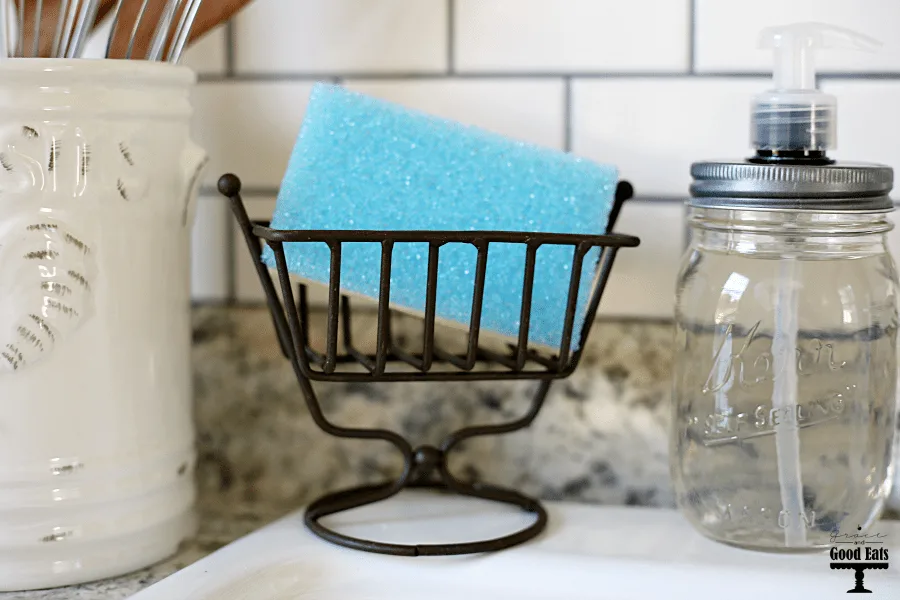 I've been buying things here and there for the past few months, like this adorable little scrubby caddy, and it has been so fun finally getting to arrange everything and get the space all decked out. When the cabinette arrived it was finished on the outside with paint and trim, but bare studs on the inside. We (and by we, I mean James) put in the electricity, plumbing, lighting, flooring, cabinets, sink, backsplash… everything! Trust me, I know how lucky I am that he was capable of doing all of that himself and it makes the space that much more special.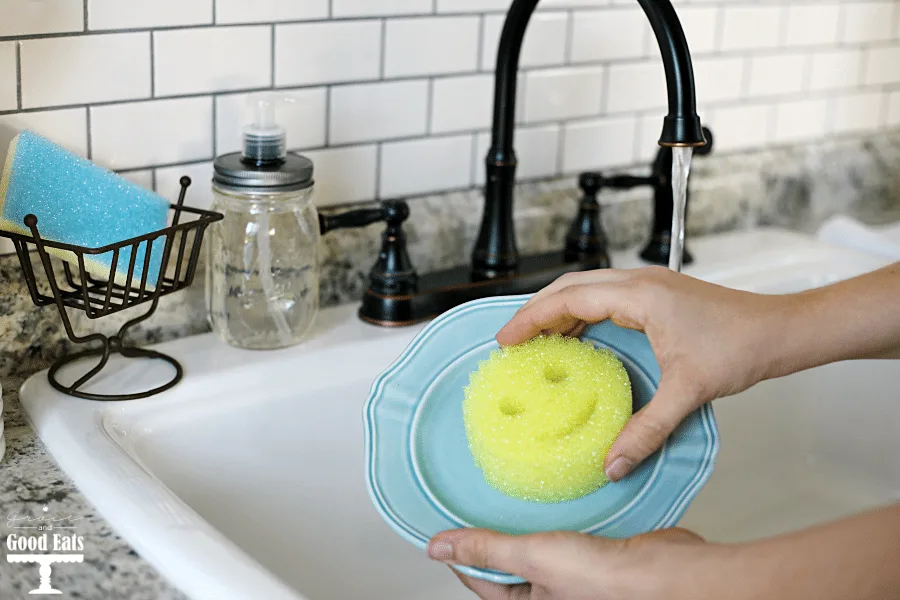 Scrub Daddy recently sent me a package of goodies that were the perfect addition to the office. Scrub Daddy products are made from exclusive FlexTexture® technology (meaning it becomes firm in cold water, soft in warm) working hard to scrub surfaces clean so you don't have to! Tap water is all you need to transform its texture and customize your cleaning. The scratch-free foam found throughout their product family can be used on a wide range of applications, inside the home and out, eliminating the need for a cabinet full of chemicals and tools. I definitely don't have the cabinet space to dedicate to a bunch of cleaning supplies, nor do I want to be running back and forth from the kitchen inside the house, so I LOVE the versatility of the Scrub Daddy products.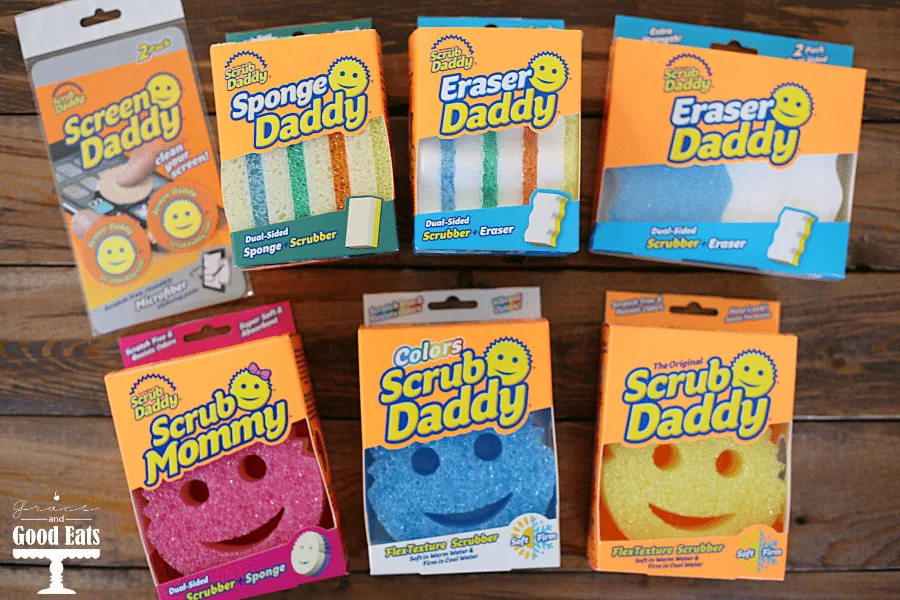 Scrub Daddy is safe to use on wood, plastic, copper, cast iron, fiberglass, stainless steel, vinyl, car exterior paint, non-stick coatings and glass. He's even dishwasher and washing machine safe! Not only is the smiley face cute, but its shape serves a purpose. Ergonomically designed for an easy grip, his eyes accommodate two fingers to eliminate slippage while in use. His mouth is designed to clean both sides of forks, spoons, knives and other utensils at once. How cool is that?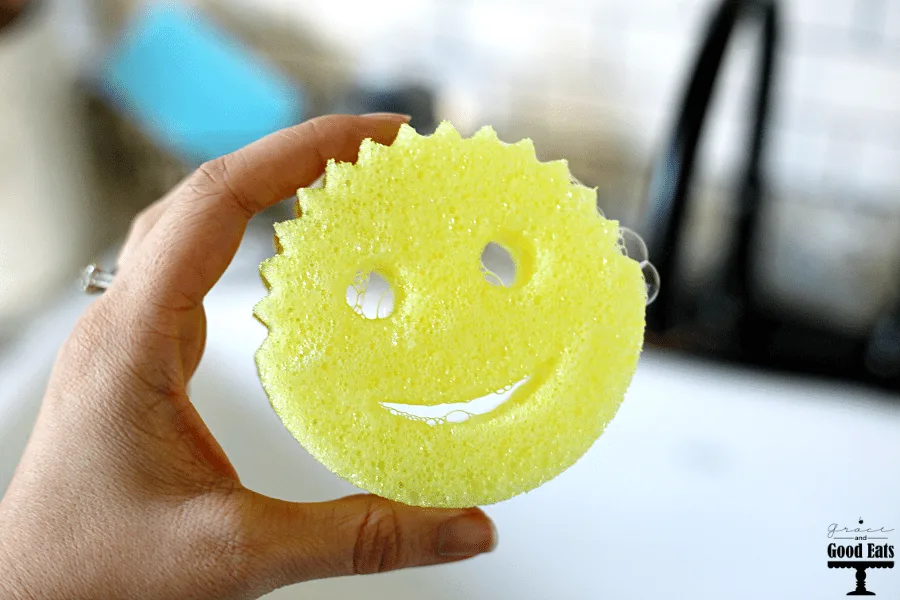 It's the only tool I need to clean my dishes after a recipe shoot, and at the same time can also use on my countertops, sink, cabinets, and baseboards. (If James plays his cards right I might share a few with him. Scrub Daddy products are also great for lawn furniture, bikes, and fences.) You might even recognize American's Favorite Sponge from the popular TV show Shark Tank. Find out more about their history on the Scrub Daddy Facebook page. Scrub Daddy products are available at all major retailers, and though it may be a little more expensive than your average sponge, the quality and benefits are worth it!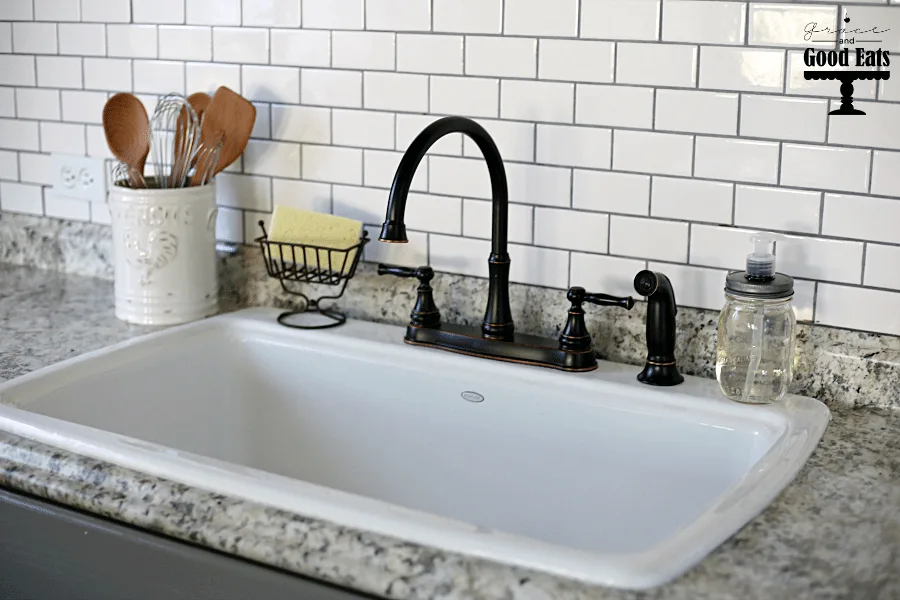 If you would like to see a source list for where I purchased the kitchen items shown above, check out this post with all of the links included.