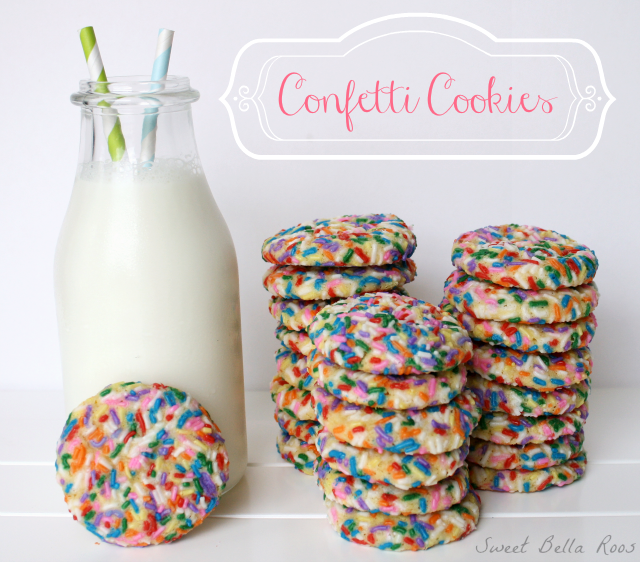 Last week I shared this picture on my Facebook page and asked for help with naming these cookies.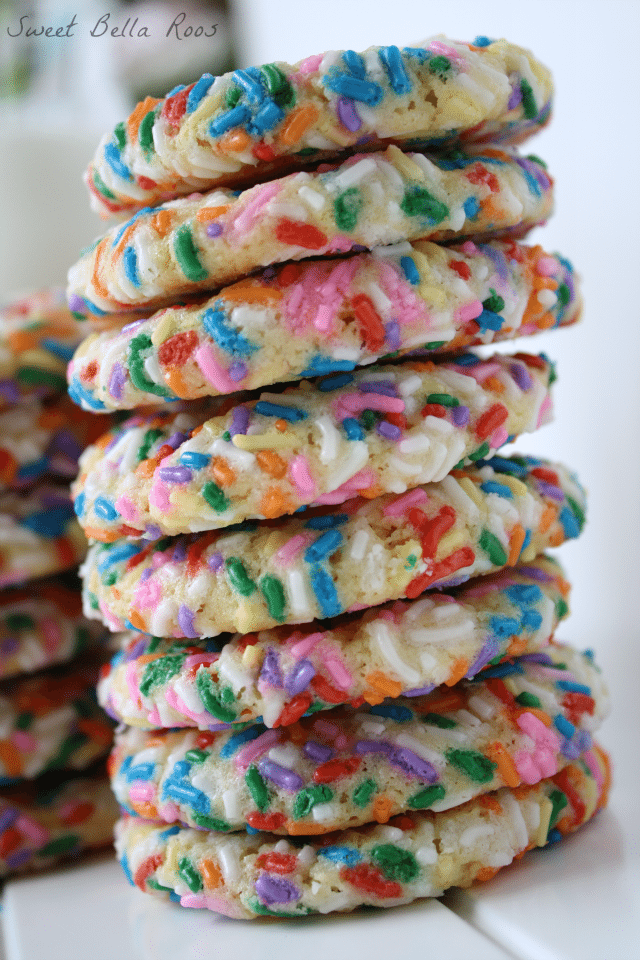 Confetti Cookies was the overwhelming winner, but some honorable mentions were:
Crayon Cookies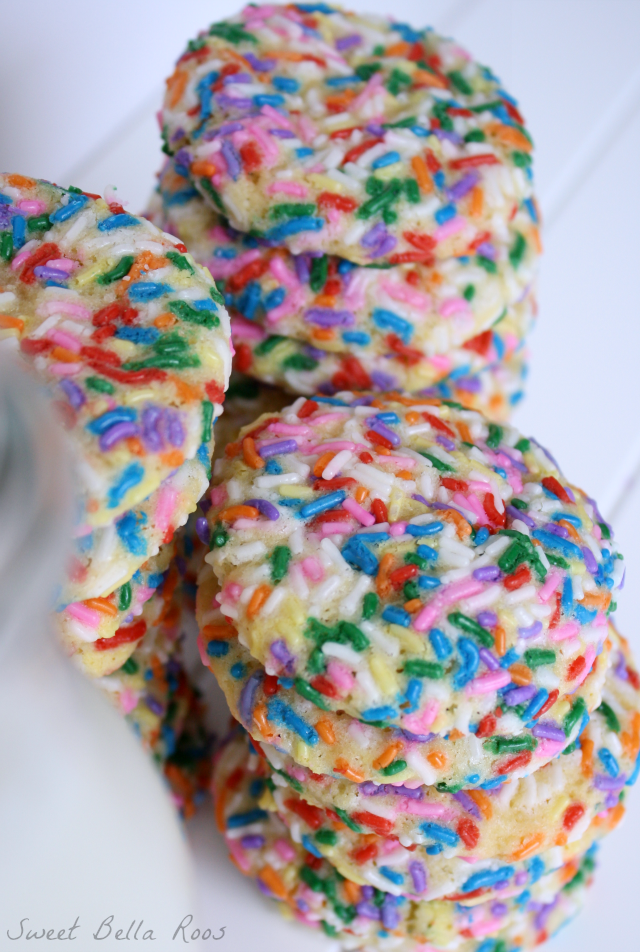 Unicorn Patties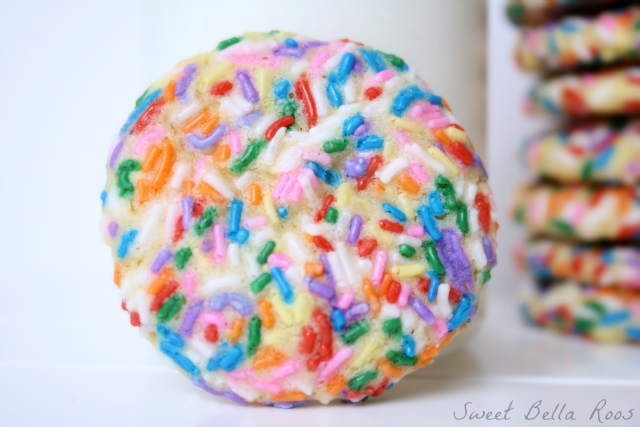 Color Collision Cookies.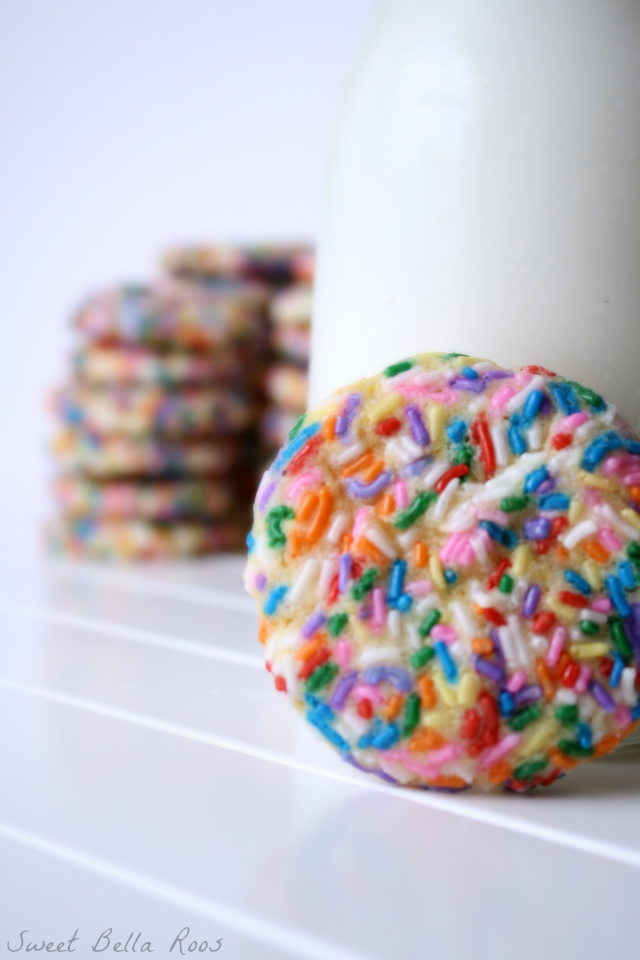 Haha- thanks for all the suggestions! These cookies are made using my favorite Vanilla Pudding Cookies recipe, and then rolled in sprinkles before baking. (I used about 6oz of Mr.Rainbow sprinkles, and baked for the full 10 minutes) It should go without saying, but make sure you like the taste of whatever brand/kind of sprinkles you use, because the flavor will obviously be very present in the cookie. The sprinkles I used are soft, with an almost "waxy" texture, and no crunch; the opposite of what you would get if you used more traditional nonpareils.