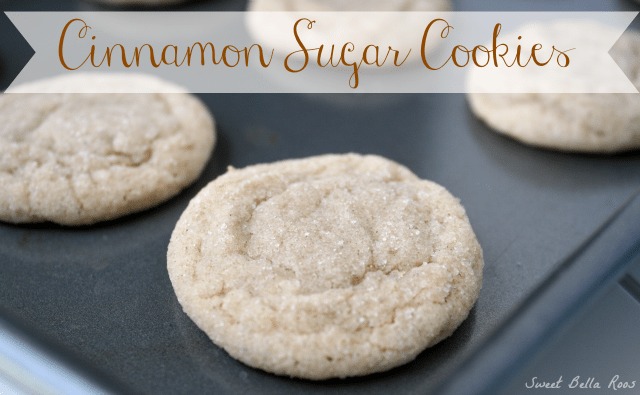 Now I know what you're thinking… you're thinking that Cinnamon Sugar Cookies = Snickerdoodles. Well, kind of. I actually set out to make Snickerdoodles but ended up with Cinnamon Sugar Cookies instead. I had all of my ingredients out and ready to go, but when it came time to add the cinnamon and sugar, I accidentally added it to the mixture instead of setting it aside to roll the dough in before baking. I stared at my mixer for a few minutes trying to decide if I should try to scrape out the cinnamon and salvage the Snickerdoodles, or just go with it and see how it turned out. I was afraid adding that much cinnamon to the mix would make the cookies have a dry, overpowering cinnamon flavor.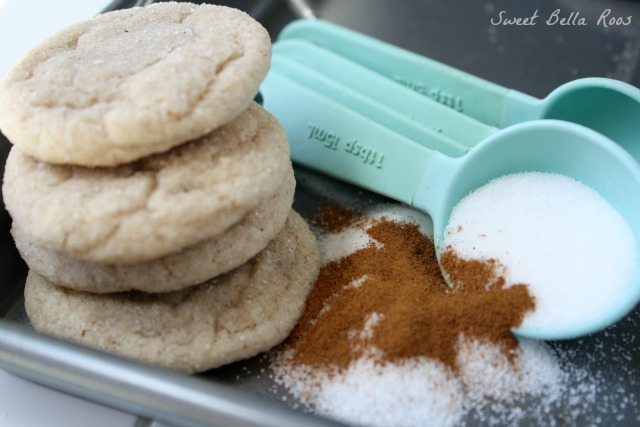 I am so glad I decided to just go with it and make them as is. I've shared before how my husband is not a big "sweets" person, and he LOVED these cookies. I even caught him sneaking them before I was able to photograph them. I packaged up a small sandwich bag of them for him to take to work and put the rest in a storage size bag… the next morning he took the big bag and left the smaller one haha! They have the cinnamon nostalgia of a Snickerdoodle, but the soft vanilla flavor of a sugar cookie. If you love cinnamon, then you will love my Cinnamon Sugar Pecans and Cinnamon Sugar Mini Muffins.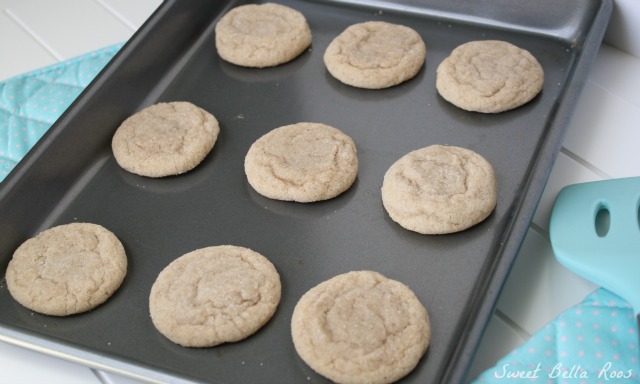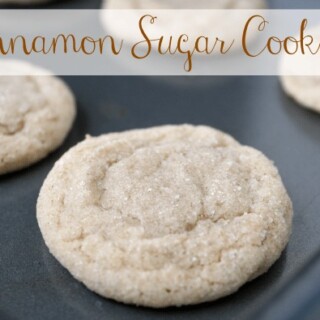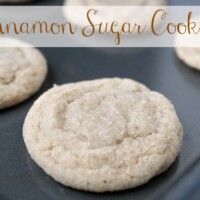 Ingredients
1

cup

shortening

1 1/2

cup

sugar

3

eggs

2 3/4

cup

flour

2

tsp

baking powder

1/2

tsp

salt

2

tsp

ground cinnamon

1

tsp

vanilla
Instructions
Preheat oven to 350 degrees.

Cream shortening, sugar, and eggs.

Sift together flour, baking powder, cinnamon, and salt.

Combine dry ingredients with egg mixture and stir in vanilla.

Bake for 8-10 minutes on an ungreased baking sheet until lightly browned but still soft.
Notes
I like to slightly underbake my cookies and then let them continue heating on the pan, so I take them out at 8mins and then leave them on the cookie sheet for 2mins before removing them to cool.
Nutrition
Calories:
123
kcal
|
Carbohydrates:
15
g
|
Protein:
1
g
|
Fat:
6
g
|
Saturated Fat:
1
g
|
Cholesterol:
13
mg
|
Sodium:
38
mg
|
Potassium:
43
mg
|
Sugar:
8
g
|
Vitamin A:
20
IU
|
Calcium:
17
mg
|
Iron:
0.5
mg