Best Way to Cook Corn on the Cob- this Instant Pot Corn on the Cob is my favorite way to prepare corn on the cob! This method results in plump, juicy, tender corn that cooks in just two minutes.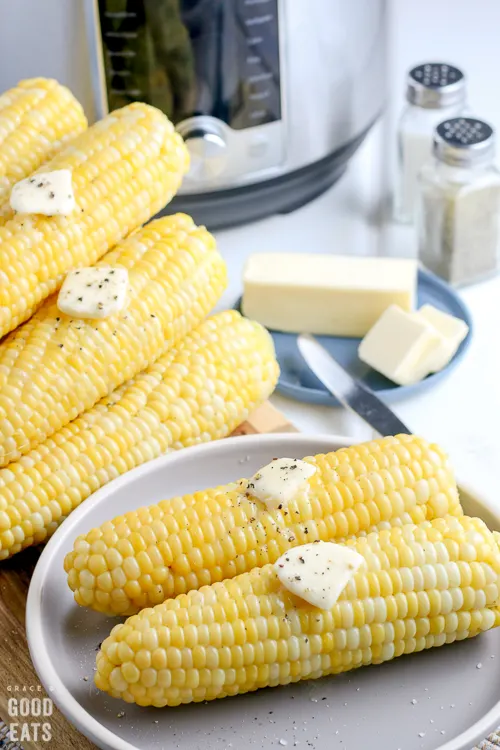 Corn on the cob is one of my favorite summer side dishes. It pairs so perfectly with other seasonal favorites like Grilled Peaches and Pork Kebabs, Bacon Wrapped BBQ Chicken, and Slow Cooked Brisket.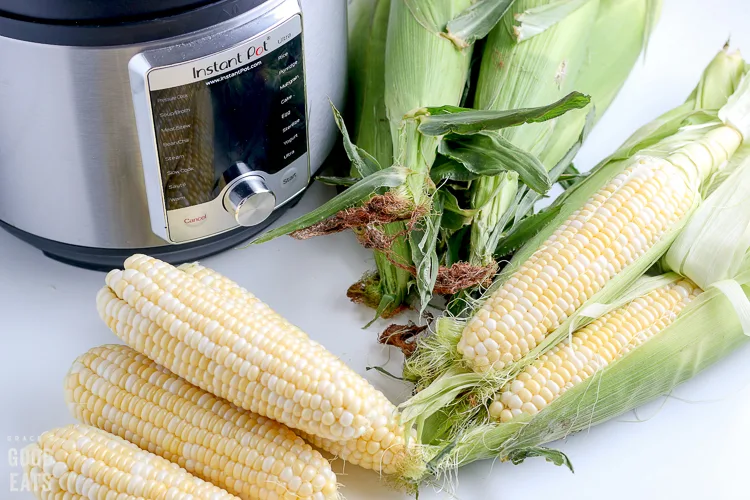 What's the best way to cook corn on the cob?
There's much debate about the best way to cook corn on the cob – boil, grill, microwave? I think a lot of it comes down to what you grew up on. Did you grow up eating corn fresh off the grill while camping? How about smothered in crema and spices from the fair? Or boiled in a bath of butter?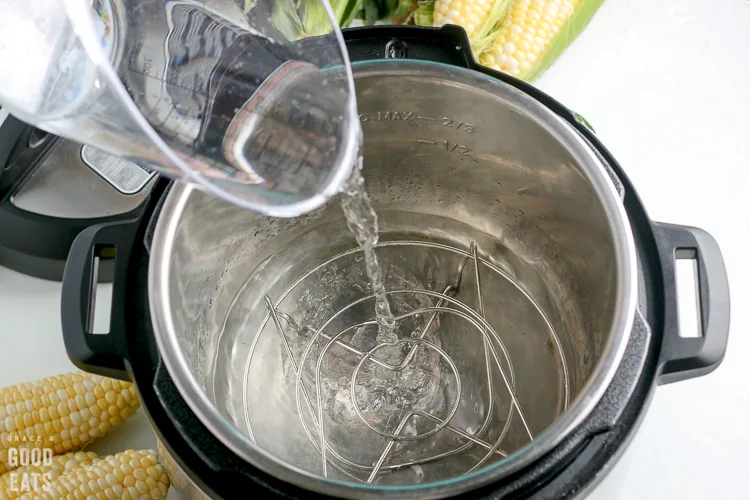 How to Cook Corn in the Instant Pot
I grew up on boiled corn on the cob, but after discovering how to cook corn on the cob in the Instant Pot, I will never go back. It truly is the best way to cook corn on the cob that I've found. Two minutes under high pressure with a quick release and you're done!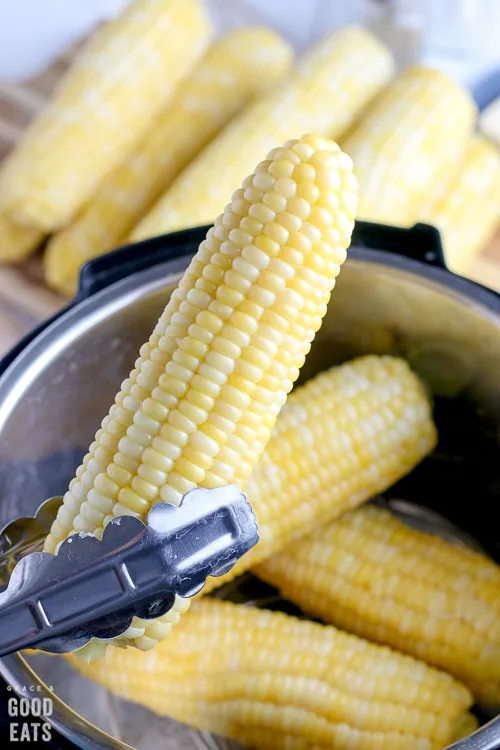 After a quick two minute cook time, the corn will be bright and juicy! I have found that it doesn't retain as much heat as it would being microwaved or boiled, so it's best to serve and enjoy right away.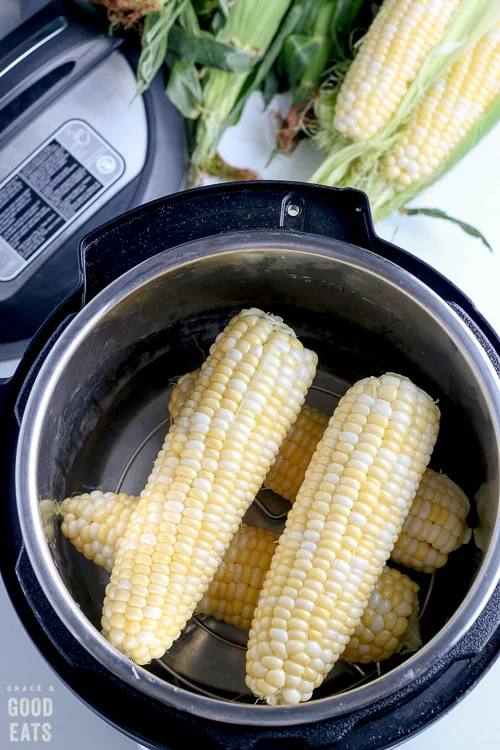 To make this recipe, you will need a pressure cooker and a trivet. This should have came with your Instant Pot, but you can also buy a trivet online. I use mine ALL the time (for making things like pressure cooker sweet potatoes).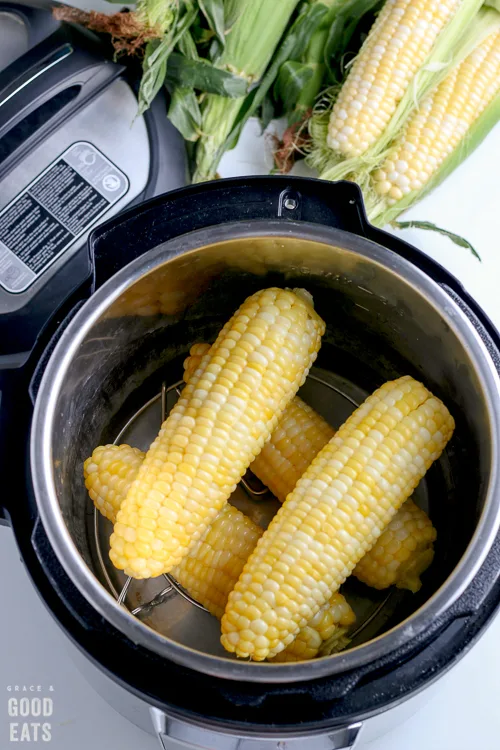 I do need you to settle a debate for me though: how do you eat corn on the cob? Do you eat it side to side (like a typewriter) or do you eat it around (vertical rows)? We are a house divided so I would love to know how you eat it. Leave me a comment below so I can tell my husband how wrong he is! 🙂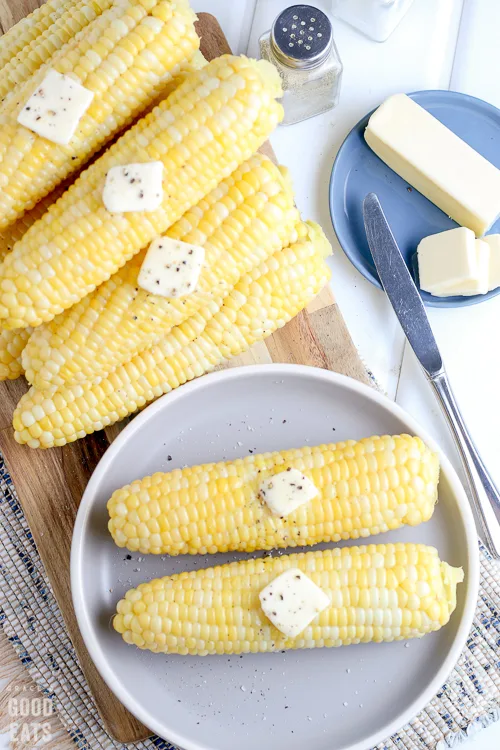 More Recipes with Corn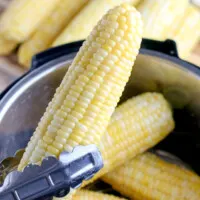 Ingredients
4

Corn

husked and cleaned

1

cup

water
Instructions
Clean corn and remove silks.

Pour water into Instant Pot.

Close lid and set to High Pressure for 2 minutes.

When done cooking, immediately release the pressure.

Open lid carefully and remove corn.

Serve immediately with your favorite toppings.
Nutrition
Calories:
1
kcal
|
Carbohydrates:
1
g
|
Protein:
1
g
|
Fat:
1
g
|
Saturated Fat:
1
g
|
Sodium:
3
mg
|
Sugar:
1
g