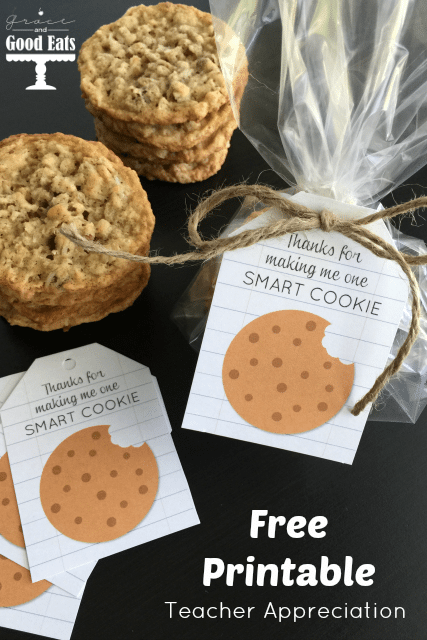 It's finally here. Sophia's last day of pre-school is next Tuesday. She is unaware and I am in denial. I'm torn on how much effort I need to spend trying to explain it to her, because while I want her to understand she needs to say "goodbye", I also know that she won't really get it. She will spend every.single.day this summer enthusiastically asking me, "I have school today?!" and it won't be until next August when she starts a new year, with new teachers, and new friends that she will realize what has happened.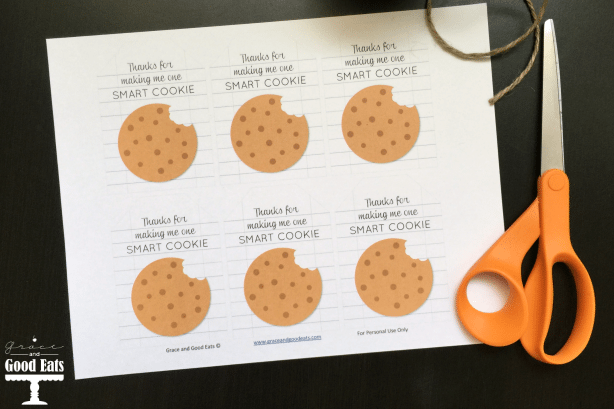 I have very few memories of pre-school, so in my head, I know she won't remember much of this. Still, in my mama heart, it makes me sad to know she's going to experience her first "loss". She has loved every minute of school, soaked up so much knowledge, and made her first friends outside of our little home. We talk about her love for her teachers every night before bed. At the end of those long days I often wonder how they do it- survive in a tiny room with a dozen tiny humans; but I also know how rewarding it must be to see their eager little minds learn something new and what a privilege it is to teach those tender little hearts about Jesus.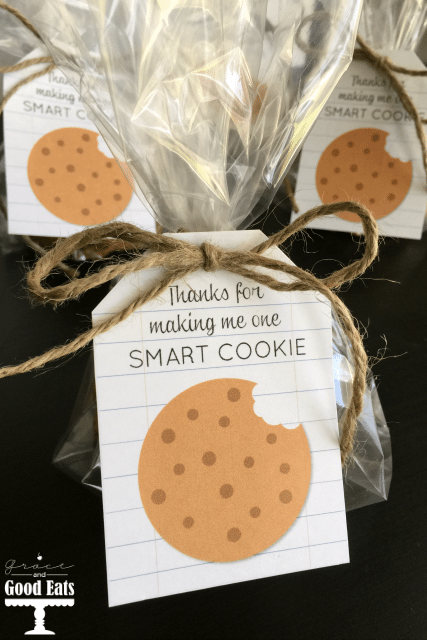 I am nothing if not a master procrastinator, so I made these simple "smart cookie" tags yesterday after drop-off and gave them to her teachers at pick-up. Luckily, I had made a batch of these DELICIOUS cookies (coming soon!) the day before so I already had them ready to go.
Looking for a few yummy cookie recipes to go with your tags?
Tip: Another thing I like to do at the end of each school year is have my kiddos' teachers sign this book. I plan to surprise my kids with it when they graduate high school. I know it will be so special for them to look back at and remember each year. (Affiliate link)