School started last Monday for my oldest kiddo and by Thursday I already had a voicemail from her school. Not her teacher, nor the principal… but the school nurse. Apparently during recess she took a tumble after tripping on a rock. It didn't sound that bad: a few band-aids and a bag of ice and she was back to class without any tears.
They failed to mention that she caught herself with her face. Poor girl was busted up from the tip of her nose, down to her chin, with scrapes on both hands and both knees. I felt so bad for her! Luckily, I had just made a batch of these Chocolate Chip Graham Cookies minutes before picking her up from school.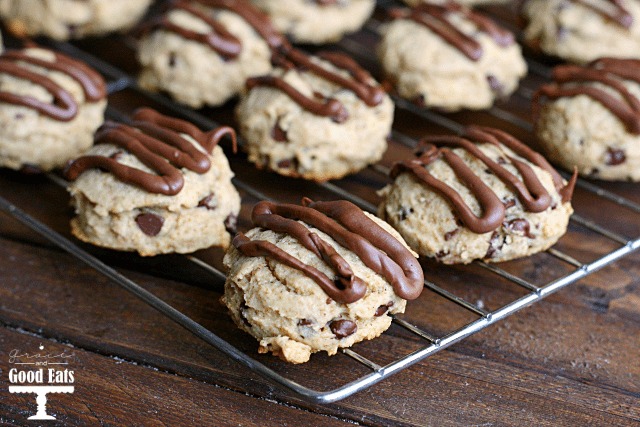 I was a little surprised how much the kids loved these cookies! They are made with whole wheat flour, sweetened with honey, and don't have any white sugar. Perfectly poppable and just the right size for the lunchbox!