We visited The Pioneer Woman Mercantile in Pawhuska, OK on a recent mother-daughter summer road trip. We ate at the restaurant, shopped at the Merc, took a peek in the new Boarding House, and even had the chance to tour the Lodge.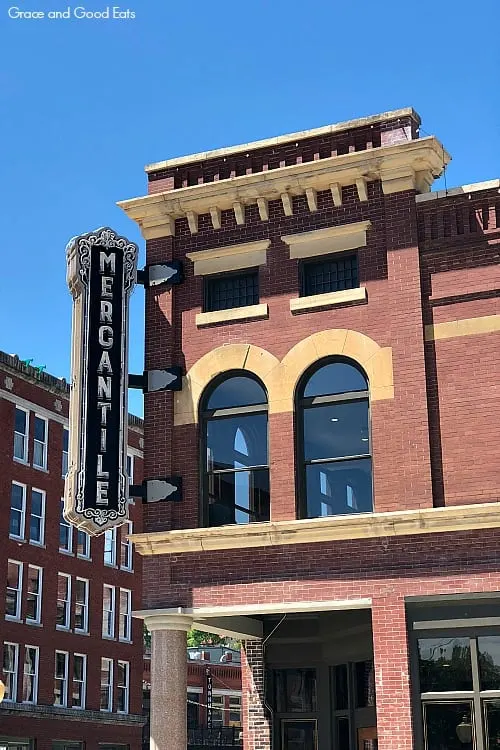 On the way home from our trip to Bentonville, Arkansas, Isabella and I decided to take the long way and detour through Pawhuska, Oklahoma. Our destination? The Pioneer Woman Mercantile, of course. Isabella has been a PW fan ever since her show debuted on Food Network and I have followed her blog for years.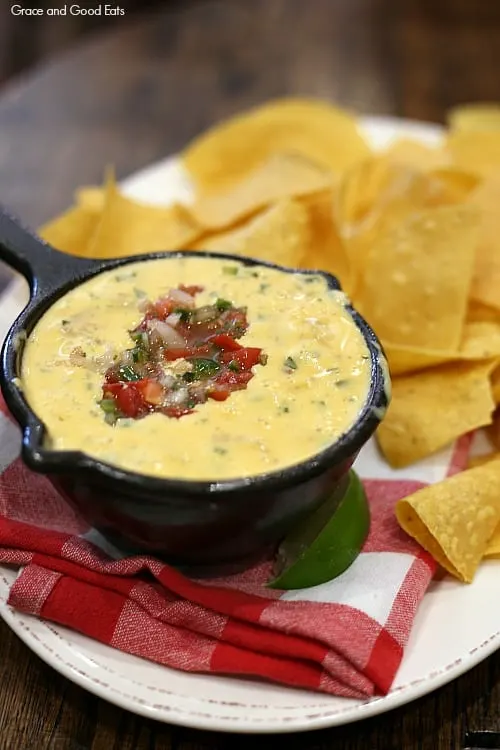 And a fan you better be to wait outside almost two full hours in the heat of the summer to get a table. We went on a Saturday morning and the line was wrapped around the building to her new Boarding House. The wait is standing, but slightly shaded by the shop awnings. Every 30-45mins a staff member would come update you on the estimated remaining wait to reach the door.
After we were seated, it was another 8-10 minutes before we were ever greeted at our table. I get it. It's the weekend, you're crazy busy, I don't expect quick service… but at least a "Hi, I'll be right with you!" or "Sorry about the wait, can I bring you a water?" Some kind of acknowledgment or simple greeting feels like food service 101.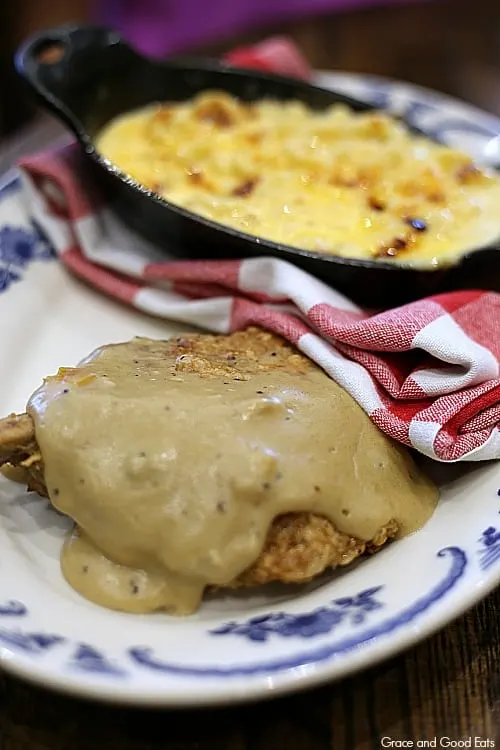 As we sat there, I couldn't help but compare the experience to that of Magnolia Market at the Silos in Waco, Texas. I would say both places nailed it with their brand delivery, the food was fabulous at each (we could NOT stop eating that queso!), but the customer service at Magnolia was definitely better.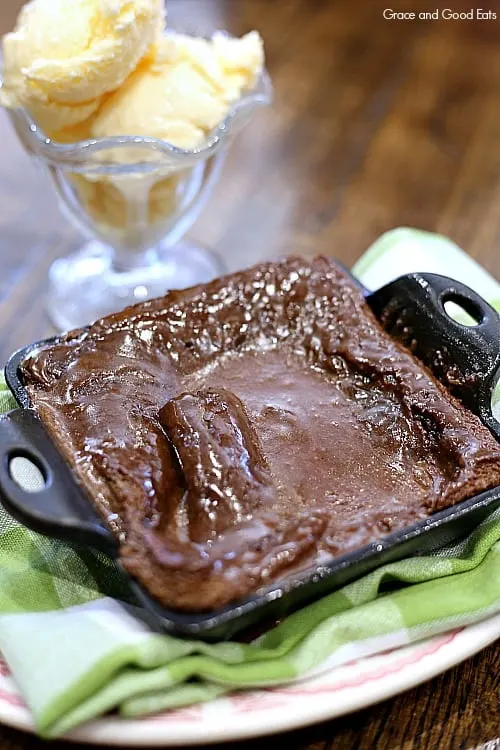 I have to admit that I was a little surprised how high the prices were at The Mercantile. $16 for a square of lasagna? (Though fresh squeezed lemonade was only $.25??) I wasn't a big fan of everything coming out in cast iron skillets either. Don't get me wrong, I love me a good cast iron skillet (especially for this chocolate chip cookie or bread pudding) but I think there's a time and place because it does alter the taste of the food some.
I also thought it was super weird to have cloth napkins touching the food? Like, straight up in the gravy.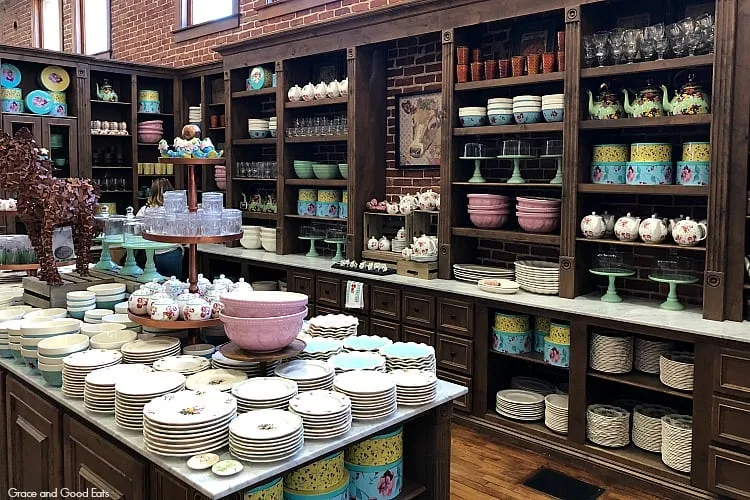 The building was beautiful, the shop was beautiful, all.the.things were beautiful… but the selection reminded me of a less fun Buc-ee's. Not that I'm hating on Buc-ee's, which might be my kids favorite store of all time. T-shirts, home/kitchen decor, kids toys, and random, random junk "fun and laughs" (finger puppets, sling shots, noisemakers).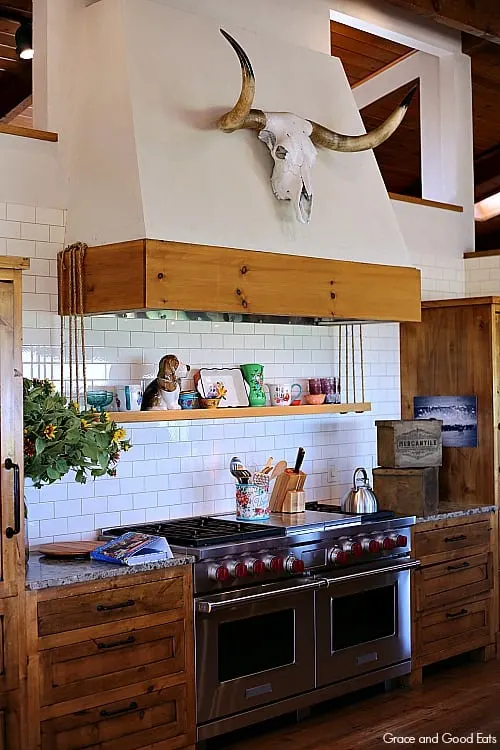 They were offering Lodge tours on the day we visited so, of course, we made the short drive out to their ranch. Isabella thought it was really fun to see where she films her cooking show.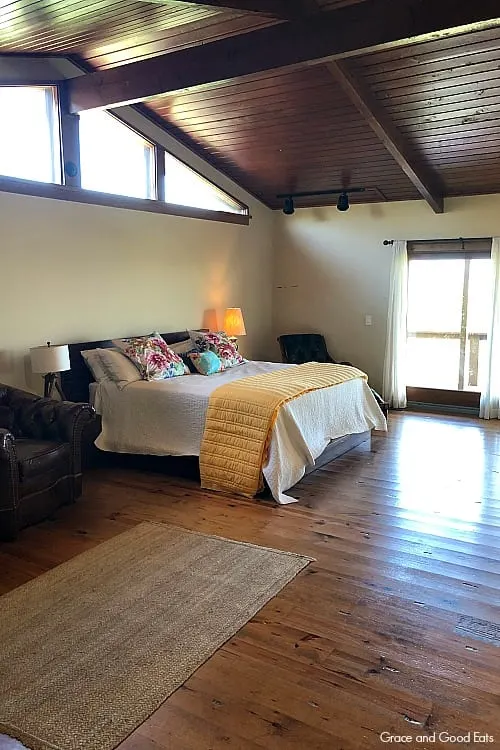 The Lodge was beautiful. There were several huge guest rooms like this one above. Very spacious with tons of natural light.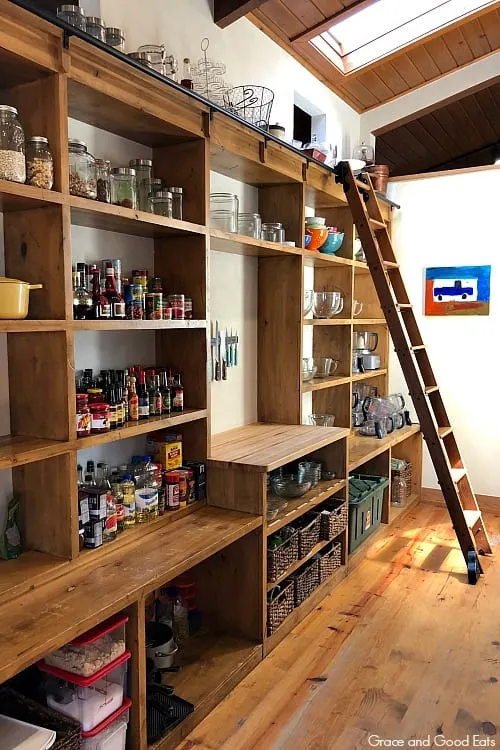 And the pantry! Oh my goodness. Is pantry envy a thing? Pantry goals? Pretty sure I could live in there.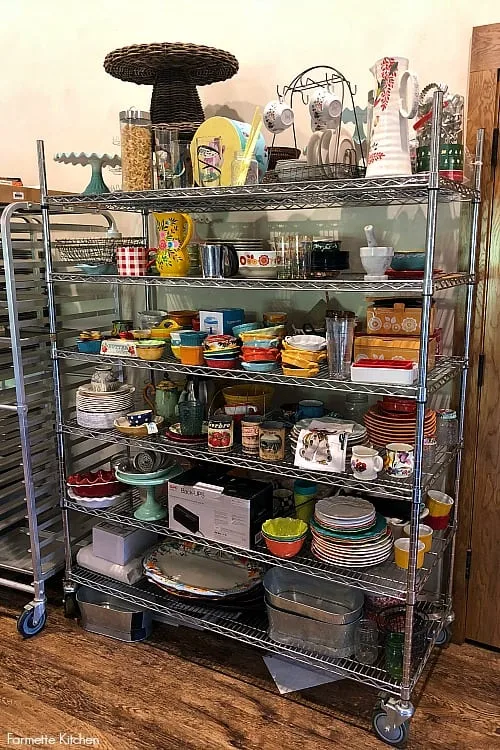 And then the food props. And the separate butlers kitchen. So much space, so much storage, so much natural light. It did feel a little awkward just walking around alone peeking in rooms and closets and cabinets- ha!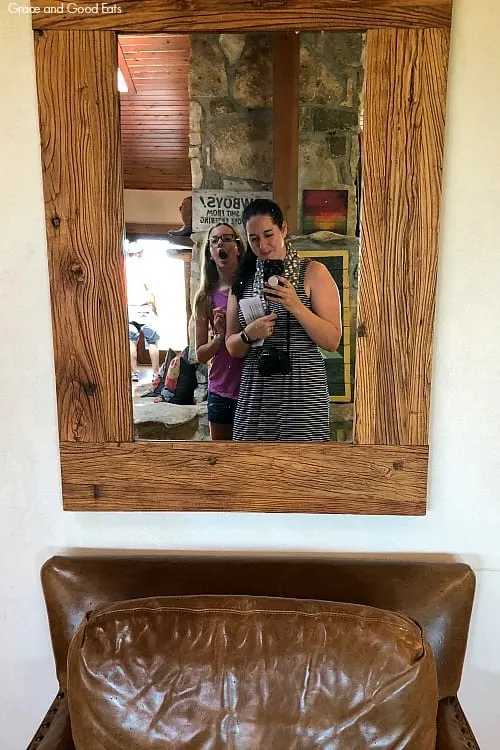 It was very relaxed and not too crowded or busy. Several people stayed around to enjoy the deck overlooking their property or sit in a rocking chair on the shaded porch.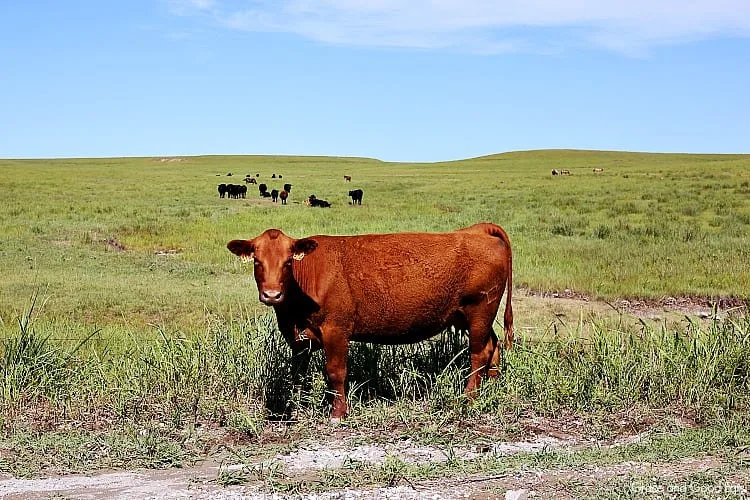 All in all, I'm glad we went. I'm glad WE went, just the two of us. I was so thankful it was just us and not James + Sophia + Ian. The only thing worse than a two hour wait in the heat of July is a two hour wait in the heat of July with a disinterested husband and two-year-old.
The Mercantile would be a great trip for mothers and daughters or grown sisters / cousins/ friends… but I would not make it a family trip (especially with young kids) because the seating was really tight (looked very difficult to navigate a stroller), the shop was full of pretty things (read: to break and touch), and the wait was longer than any ride we've ever been on at Disney World.
I don't mean for this post to come off as overly negative but the whole experience just didn't live up to my expectations… I wasn't even impressed with my spicy cowgirl coffee… it all fell a little flat for me considering the effort to get there and the cost (both my time and money).