Edgewood Creamery is an adorable shop selling quality, grass-fed dairy products from their family-owned and operated farm located in Purdy, MO. Stop by for old-fashioned cream-line milk and a variety of cheeses like Edgewood Cheddar, Ozark Mountain Blue, and Fromage Blanc.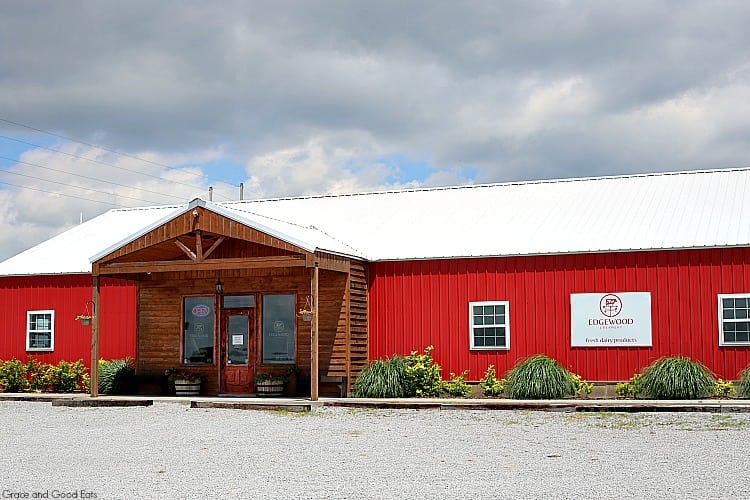 During my trip to Bentonville, Arkansas I kept seeing signs in various restaurants advertising that their dairy products were from Edgewood Creamery. This immediately piqued my interest as we live in the small town of Edgewood, Texas. I looked them up online hoping to find a storefront nearby and what I found was everything I hoped it would be.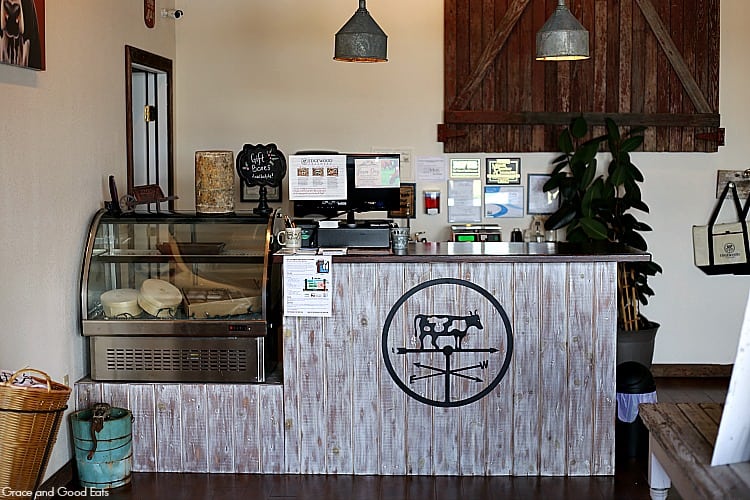 Turns out Edgewood Creamery is located about an hour north of Bentonville in Purdy, Missouri. At first I asked myself if I really wanted to travel to an entirely different state for a place that I had only seen a couple of signs for and knew nothing else about, but then I quickly justified the trip because I drive 45 minutes just to get to a grocery store. I'm used to living in the giant state of Texas where you can drive for a full day and never cross the state line.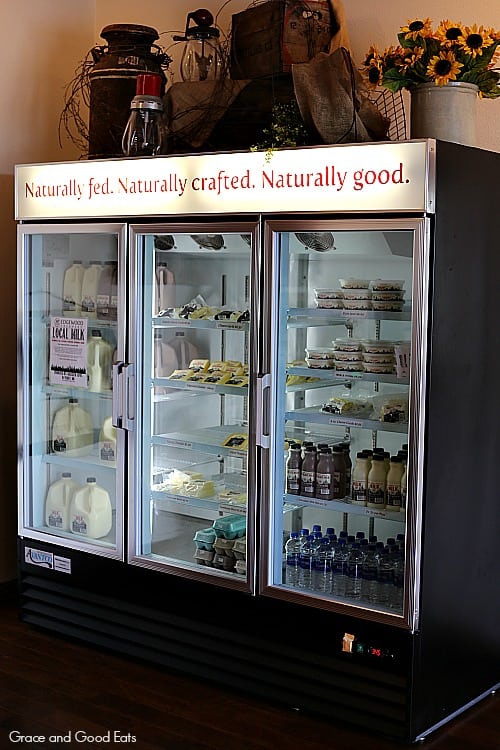 Edgewood Creamery is a family-owned and operated establishment that offers handcrafted cheeses and fresh bottled milk from grass-fed cows. Almost 400 grass-fed cows to be exact. Opened for business in August 2015, Edgewood Creamery is an extension of Edgewood Dairy owned by Charles Fletcher (who has been farming for over 32 years). Today Edgewood Creamery supplies milk and cheese products to almost 40 grocery stores and 60 restaurants. (They also ship online!)
While talking with Aubrey at the storefront, she mentioned that the name "Edgewood Creamery" actually came to Charles, her father-in-law, while driving through Edgewood, Texas. My Edgewood! I hadn't even sampled any cheese yet and already my hour drive was more than worth it. What a small world.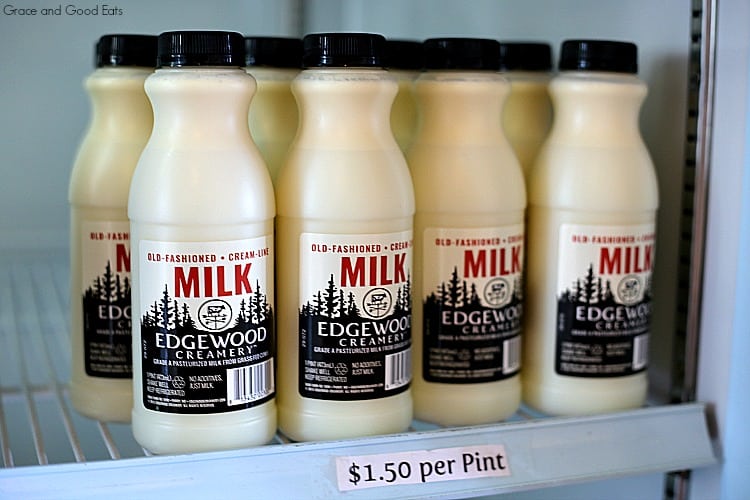 In addition to their commercial customers, Edgewood Creamery also serves their local community. Regulars come in faithfully for their weekly gallon of milk (which runs them about $5.75 gal). While not organic, the milk at Edgewood is grass-fed, gently pasteurized, and non-homogenized with a fat ratio that runs 4.5% (conventional grocery store whole milk is standardized at 3.25%). Their process results in a deliciously rich, cream-line milk.
Their girls are milked twice a day and produce about 4 million pounds of milk annually.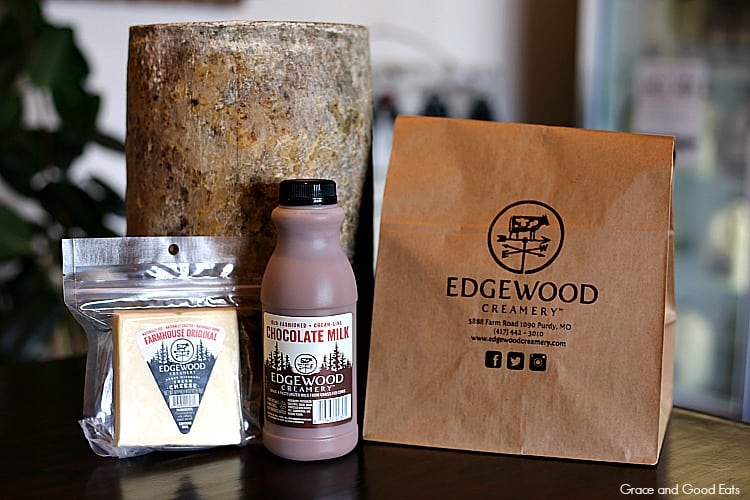 Aubrey, the marketing manager, was incredibly sweet and answered all of my questions; I feel like I left with a mini-lesson on cheese and cheese-making! She explained their variety of cheese offerings- from young cheddar (aged 2mo) to sharp cheddar (aged 12-16mo), blue, fromage, and their simple Farmhouse Original. She let me sample some of their jalapeño cheese curds and showed me Freddy- a two-year-old truckle of cheddar.
Freddy is a sort of "mascot" (never intended to be eaten) that helps explain their English-style, cloth bound process.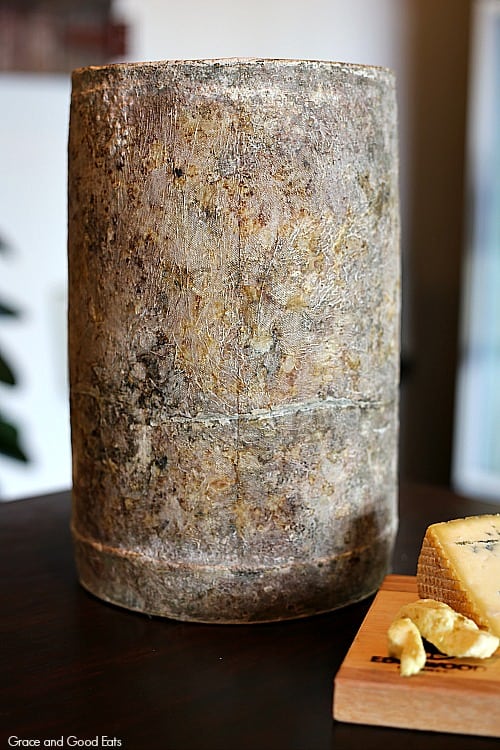 Another thing I loved about Edgewood Creamery was that their store also featured several other small-businesses. They offered honey, homemade cookies and crackers, seasoning mixes, lotions, soaps, and candles from local artisans. They also had a separate cooler with eggs and pork products from nearby farmers.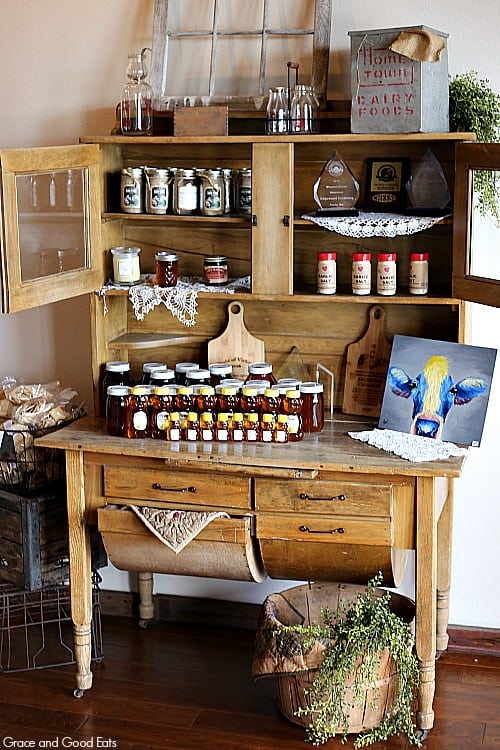 I purchased a few t-shirts (to rep Edgewood Creamery in Edgewood, Texas) and, of course, a pint of their old-fashioned, cream-line chocolate milk. It did not disappoint. The sugary, syrupy stuff that most of us grew up on is a poor substitute for real deal chocolate milk made fresh with sugar, cocoa, and salt.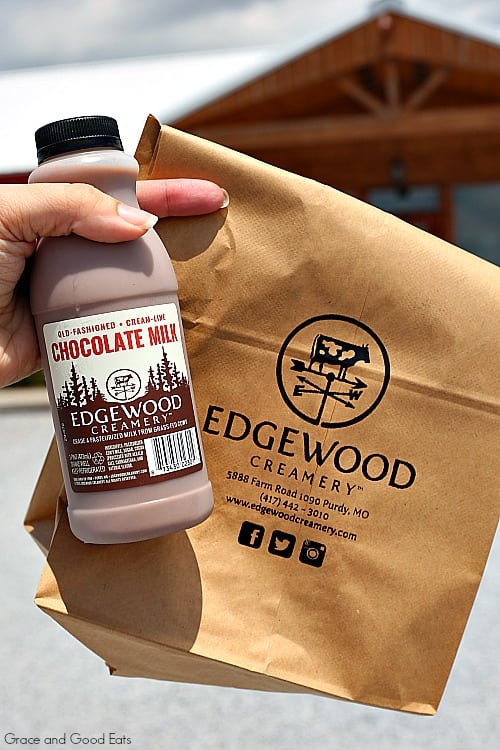 A trip to Edgewood Creamy is more than worth it. Visit early in the morning and you may even get to watch them making cheese through the glass window inside the store. Check them out on social media to keep up with special events they host throughout the year (and to learn some fun dairy facts). "Farm Day" was about a week before my visit and the pictures online looked adorable.
You might even get to see their "pet" cow, Stella; rumor is she's quite the ham and loves all the attention.