Friends. We need to talk. Because I feel like what I'm about to tell you is an act of treason against the state of Texas. I've found my new favorite BBQ.
And it's from a food truck. In Arkansas.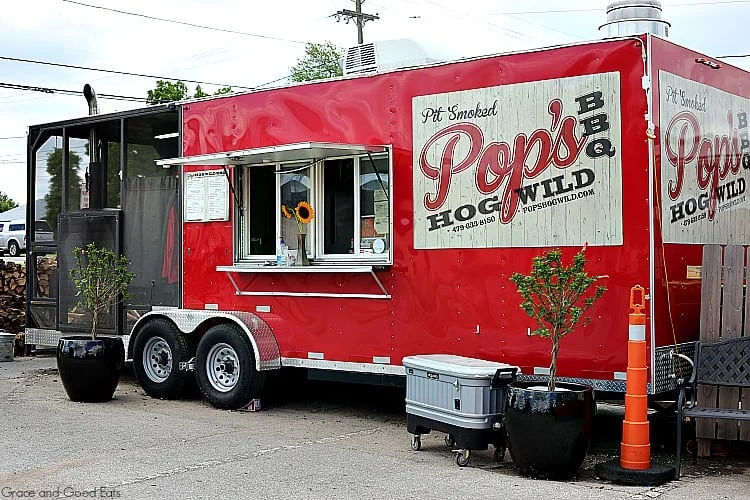 I know, I know. I've been to Franklin's… I've tried Stanley's… and whatever you do, please don't tell Railhead Smokehouse… but the BBQ at Pop's Hog Wild BBQ has stolen my born-and-raised Texan heart.
The pulled pork was seriously the best I've ever had- and that's not a title that I hand out freely. I am extremely picky about my BBQ, which explains why I've only had one favorite up until now. If the first bite I get is full of fat or smoke… if the sauce is watery or your sides are weak… it's over.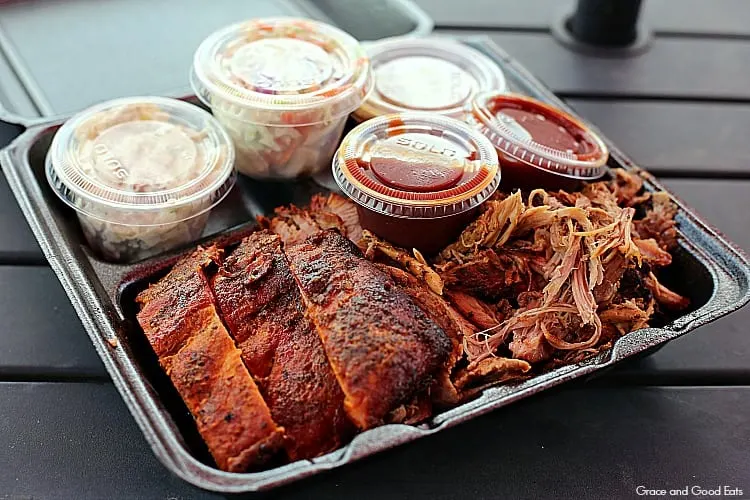 I was introduced to Pop's Wild Hog BBQ at the BITE NWA food festival in Bentonville, Arkansas. I sampled plenty of bites that night and the pulled pork slider from Pop's was by far my favorite. On my way out I stopped back by their food truck to find out where they would be the next day for lunch. I had already planned out my other food stops for my trip but I had an open slot for lunch.
Pop, respectfully described as a 66-year-old Vietnam Veteran turned hippie, has been perfecting his pork recipe for 25 years. First testing it in the heart of Detroit, he served it up to local teachers and recorded their opinions until he consistently landed on the winning recipe. With a desire to be the food of the people, and without any formal business model, Pop's Hog Wild BBQ officially opened in 2014.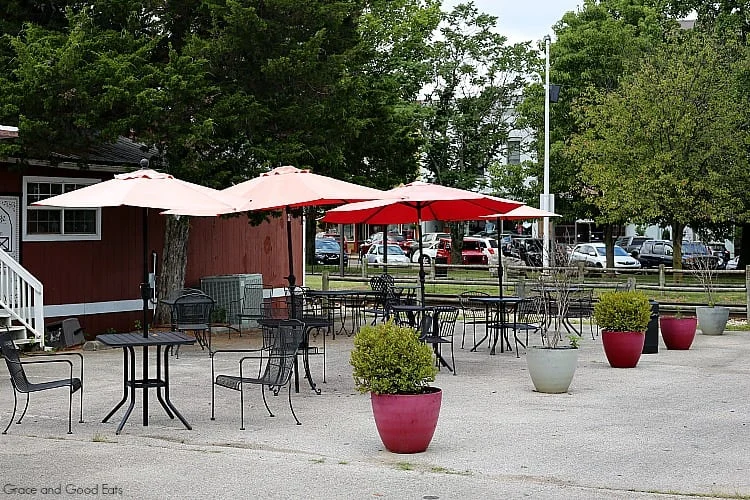 Pop's (at the time of writing this) is parked in downtown Rogers. There was plenty of parking and ample shaded seating around the truck. The surrounding downtown area also had a variety of shops, restaurants, a playground, and a public restroom.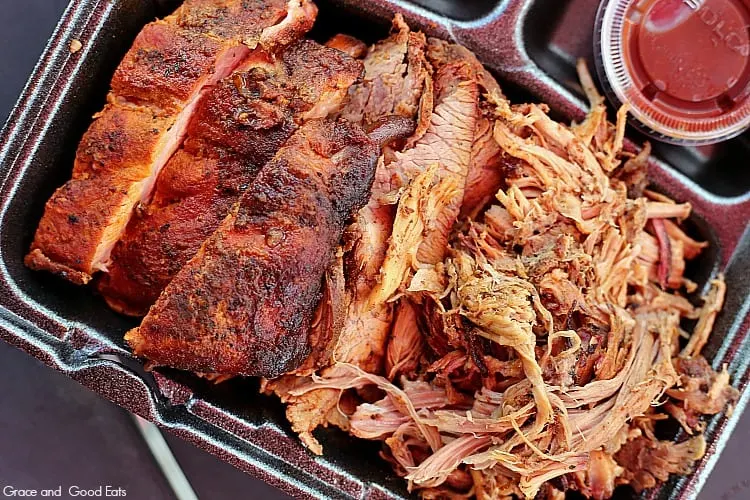 I went with the "Sampler" that comes with all three meats- pulled pork, baby back ribs, and tri tip, served with all three sides- coleslaw, baked beans, and potato salad. And homemade BBQ sauce. Sauce to BBQ is what salsa is to Mexican food; it will make or break the entire operation. One look at the these two aisles at the grocery store proves just how controversial and crucial this meal companion is. The sauce at Pop's was thick, tangy, and spicy- everything I want in a good BBQ sauce.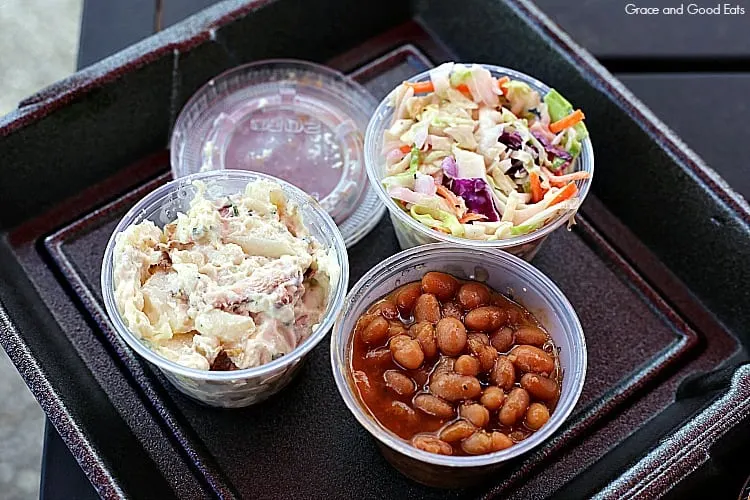 The sides were equally on point. I'm partial to my husband's Baked Beans recipe, but these were yummy. I would have never ordered the potato salad had it not come with the plate, but it was delicious! There's something about cold potatoes, I just can't get past it- but I would eat this again no doubt. When I asked what was in the recipe, the manager smiled and replied "secrets."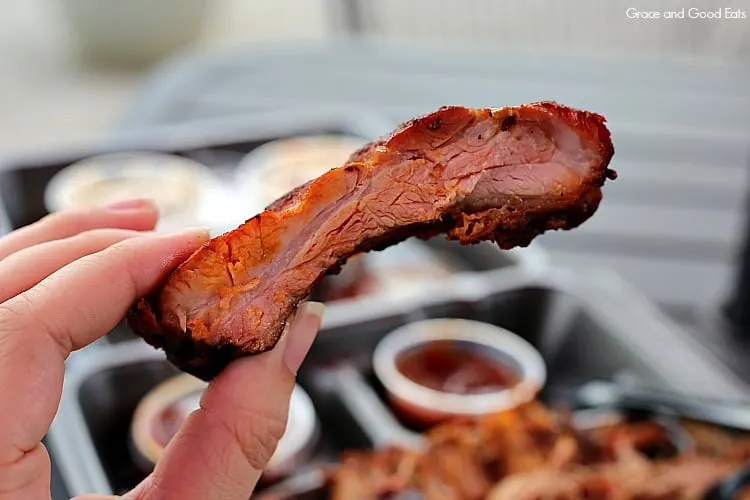 I don't know what kind of magic they've got going on inside the smoker at Pop's Hog Wild BBQ but I am here for it. I do know it's always barrel smoked over hickory and never cooked with gas. And their pulled pork? Smoked for fifteen hours. It's their most popular menu item and it's now starting to sell out.