During a recent visit to Northwest Arkansas, I stopped at the Bentonville Baking Company for sweet treats and a quick lunch. This full-service bakery offering daily fresh-baked breads, cakes, pastries, cookies, and cupcakes ended up being one of my favorite parts of the whole trip!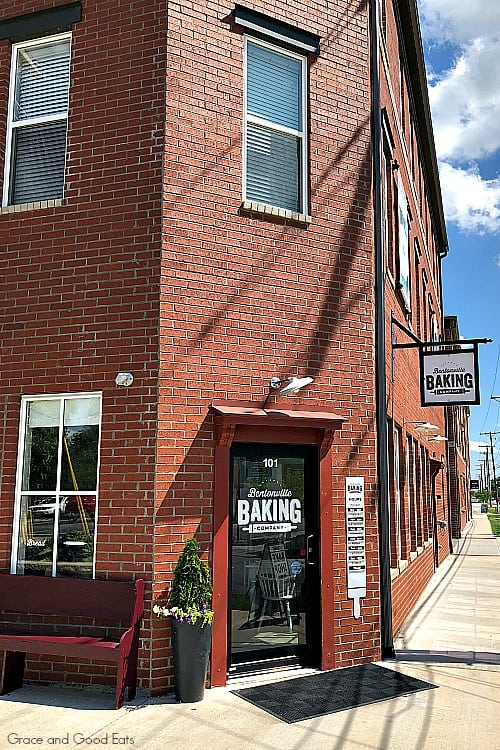 After learning that the biscuits and cinnamon rolls from The Buttered Biscuit came from the Bentonville Baking Company, I knew I needed to make a visit. I wasn't that hungry after my late breakfast at TBB, but I had plenty of room to sample some sweet treats!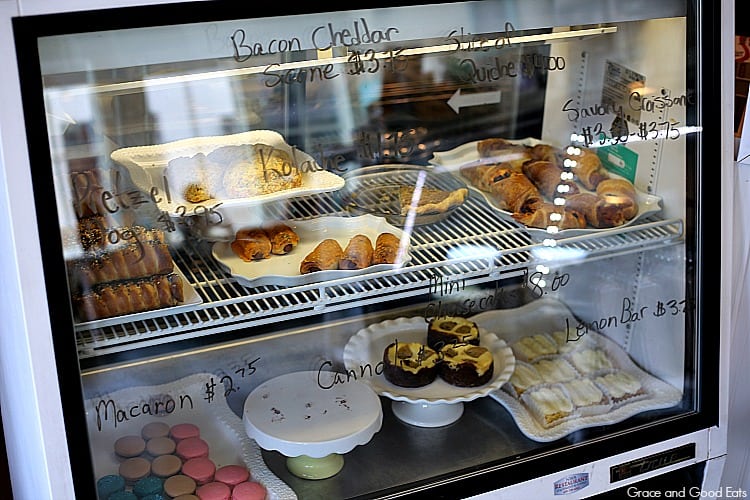 When I walked in around 2pm, there was no one inside the Bentonville Baking Company, but that didn't last long; within a few minutes there was a steady stream of customers. The cases were starting to thin out but there were still plenty of goodies to try! Cannoli, mini cookie dough cheesecake, brookies, brownies, quiche, kolaches, muffins, cupcakes, cookies, along with fresh loaves of breads like sourdough, rosemary lemon, olive, cranberry pecan, and jalapeño cheddar.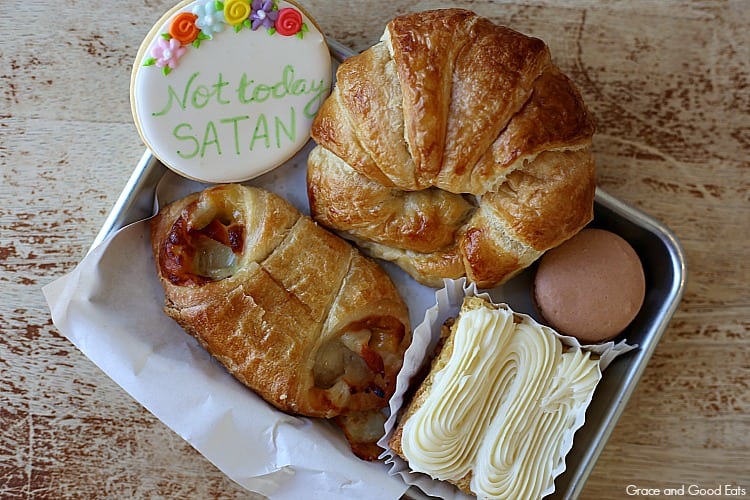 I opted for a turkey and provolone croissant (warmed), regular croissant, s'mores macaron, lemon bar, and "Not Today Satan" iced sugar cookie. Y'all. Each new bite stole the show from the bite before. But those lemon bars!! I have a favorite lemon bar recipe, but I've never thought to cover them in cream cheese icing. Game. Changer.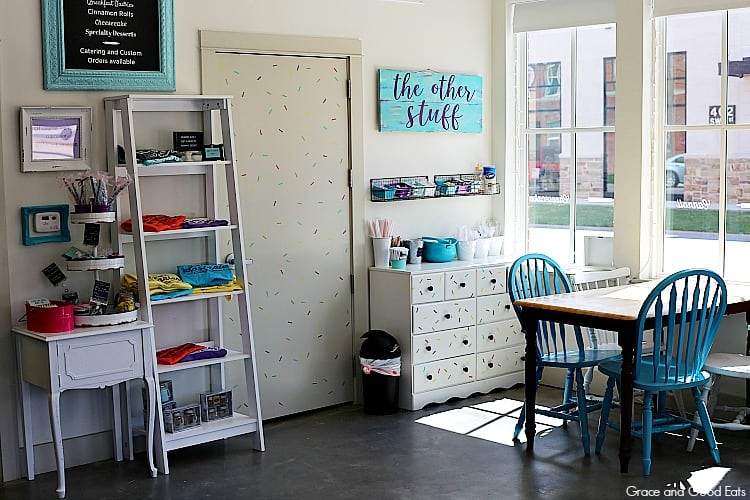 The decor of the Bentonville Baking Company was so cute! I mean, sprinkles on the bathroom doors? All the natural light! Shelves filled with adorable food themed gifts? So many little details- like all of the sassy signs throughout the shop.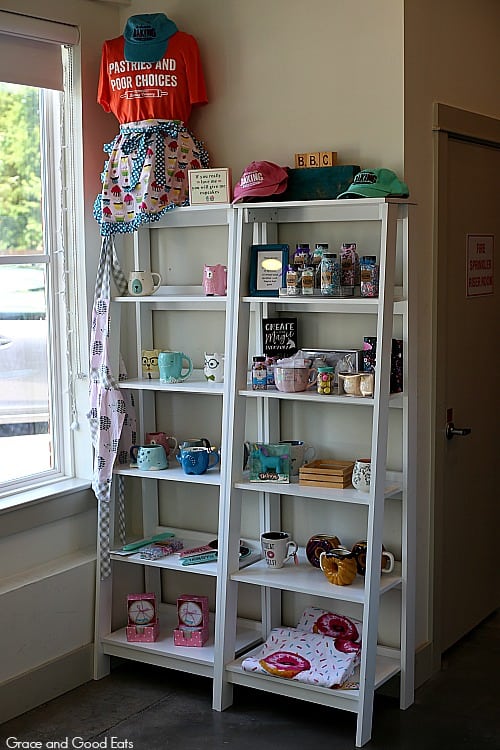 Cute food jewelry (cupcakes, measuring spoons, donuts), gourmet sprinkles, and a variety of seasonings (think: everything bagel). I almost bought a "sprinkles are for winners" t-shirt and I'm kicking myself that I didn't.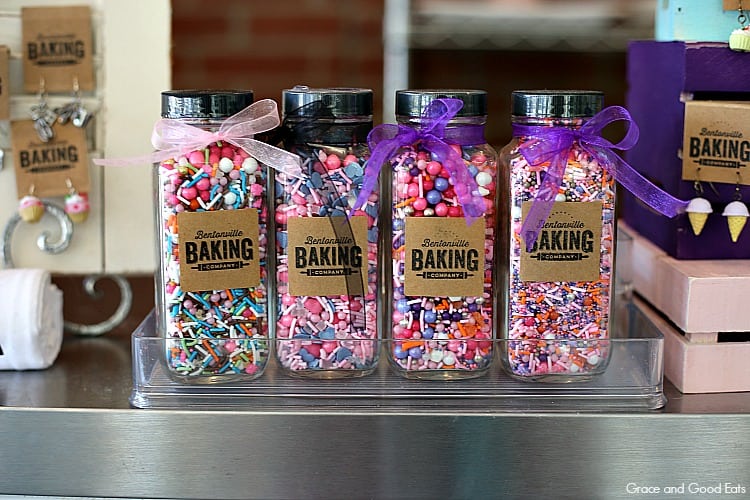 What I loved most about the Bentonville Baking Company is that they were everything I hoped them to be. The food- delicious, the shop- adorable, the staff- bubbly… even though I am just passing through as an out of town guest, when I walked into the Bentonville Baking Company I felt like a neighborhood regular. I could definitely see myself popping in for a fresh baguette for dinner or a pastry to enjoy with my morning coffee if I lived nearby.
The Bentonville Baking Company felt like community. I love that they are booked up with custom cookie orders for various life events, how they offer classes and kids' camps throughout the year, but most of all that they serve authentic, quality, and delicious food. Bentonville Baking Company is an absolute must-stop if you find yourself in the Northwest Arkansas area.