This is a sponsored post with LALA Yogurt Smoothies. All thoughts and opinions are my own.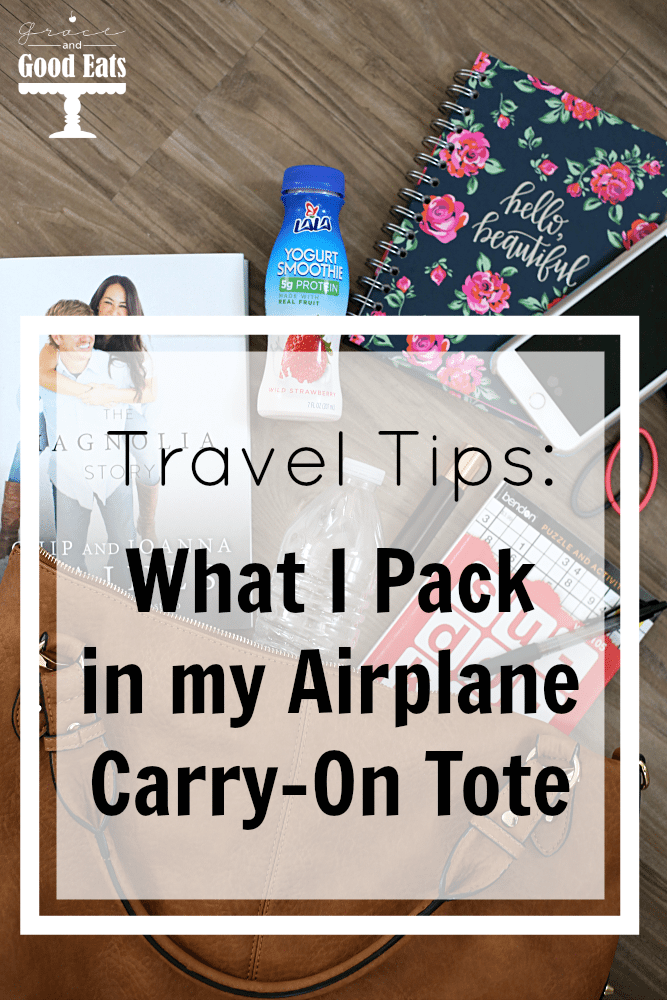 A few weeks ago I flew to Florida with my Dad to visit my grandparents in The Villages, just outside of Orlando.  I am a notorious over-packer. Going to be gone seven days?  Better pack 28 outfits.  It drives my (moderately minimalist) husband crazy, but at this point he's given up the fight.  You would think my years working for an airline would have taught me to pack light.  The rule of standby travel was to NEVER check a bag (as plans change so quickly, and last minute you may be on a different flight – or no flight at all- than your bags).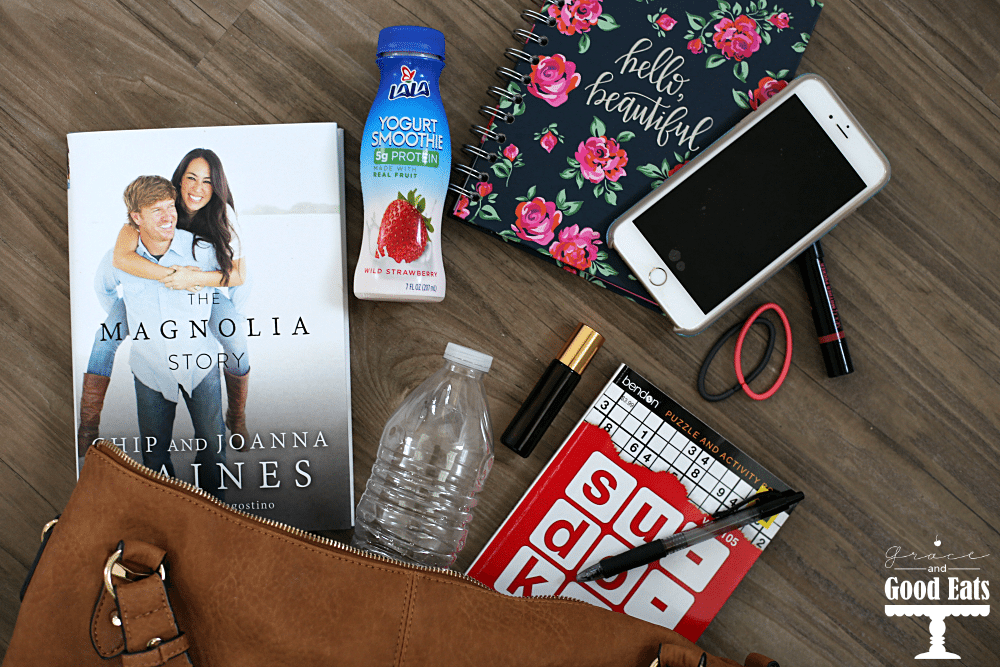 Ironically, I've travelled more these past few years for my blog than I did when I was working for the airline.  These quick work trips have taught me to become more efficient in my packing.  So much so that when I flew to Florida for four days I was able to get everything I needed in just my carry-on luggage.  (This may not be an amazing feat for some, but from a recovering over-packer it was huge!)
Here are a few of my favorite things to pack in my (personal item) travel tote:
phone + charger
notepad + pen
sudoku or other game (I like a paper option in case I need to save my phone battery)
extra hair ties
moisturizing lipstick or chapstick (my lips get dry in the air, but I also like to pop on some fresh color once we land to feel a little more "refreshed" and put together after the flight)
a book
an empty water bottle (this is my favorite traveling hack- you can't take a full one through security, but you can take an empty bottle and refill it once past the check point.  No more buying overpriced $7 bottles of water!)
a small rollerball of my favorite essential oil
snacks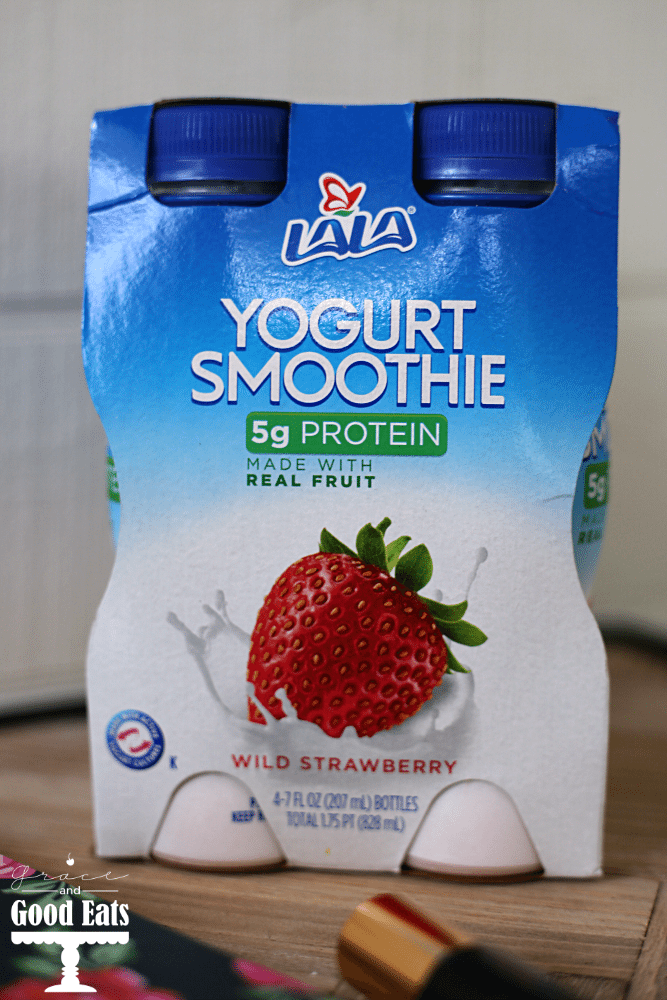 I like to pack snacks both for on the plane and for the ride to the airport.  Granola bars and trail mix are my favorites for when I'm on the plane (so much cheaper to pack things from home rather than buy them at the airport or on the plane!)  I also try to fuel up on something light and protein packed before I get to the airport- like these LALA Yogurt Smoothies from Walmart (found in the dairy section).  Made with real fruit and 5 grams of protein, LALA Yogurt Smoothies are the perfect portable and convenient snack.  I love the Wild Strawberry flavor, but they're also available in a yummy Pecan Cereal variety.  The taste and texture of these LALA Yogurt Smoothies is great.  The Wild Strawberry flavor is not too sweet and bursting with strawberry flavor.  If you see me in the carpool pick-up lane around 3pm, you will most likely see me sipping on one of these.  It's the perfect on-the-go afternoon pick me up.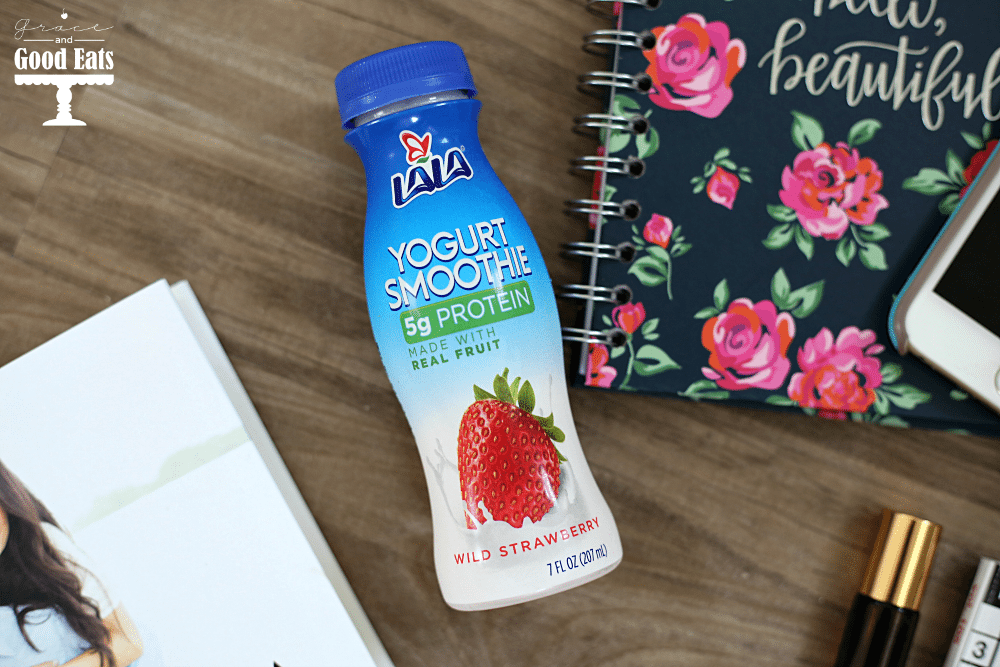 What are your go-to packing must-haves?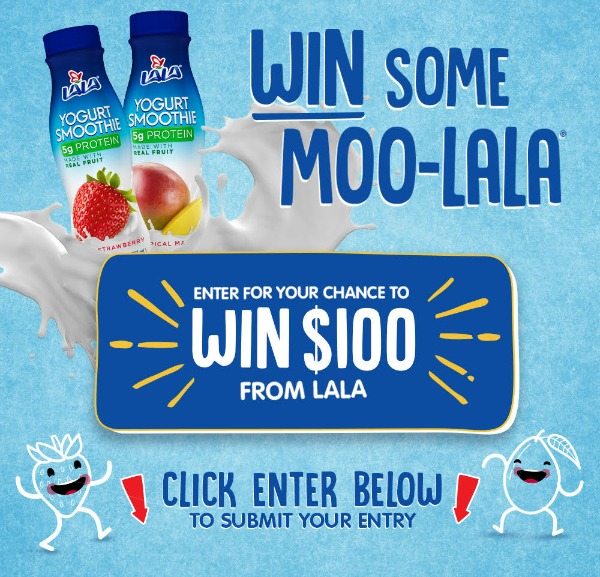 Enter to win your share of $2,500…
This is a sponsored post with LALA Yogurt Smoothies. All thoughts and opinions are my own.