Holiday Cookies | This Free eBook comes with ten easy Christmas cookies recipes with pictures. A delicious mix of cookies to make- everything from chocolate and mint to fruit and seasonal spices.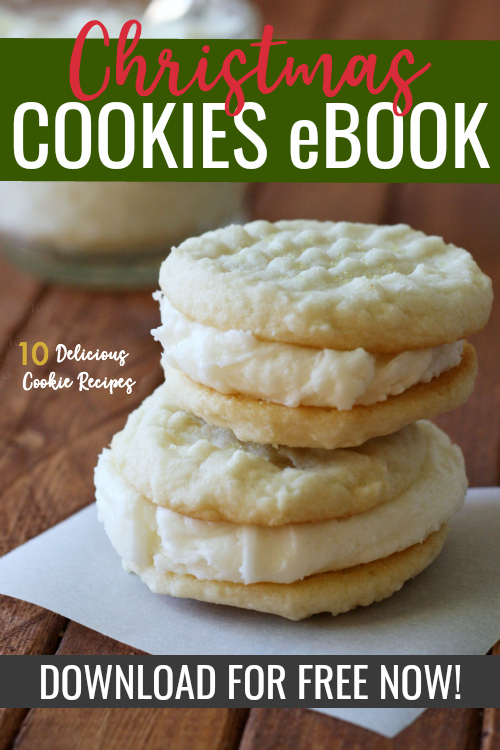 This digital cookbook features 10 of my most favorite holiday cookies (never before seen on the blog). These easy Christmas cookies recipes with pictures are my go-to, tried and true, favorites- with a few new ones thrown in to the mix.
Sign up for my newsletter below to receive the free download:
Best Christmas Cookie Recipes
I have many cookie recipes on my site, like these Salted Caramel Cookies and Old-Fashioned Iced Oatmeal Cookies, but this eBook has all the Christmas cookie recipes I pull out when I need to bake some goodies to bring to work for a holiday celebration, to a potluck event at church, or even just a rainy Saturday deserving of cookies. (These Small Batch Chocolate Chip Cookies are perfect for that as well!)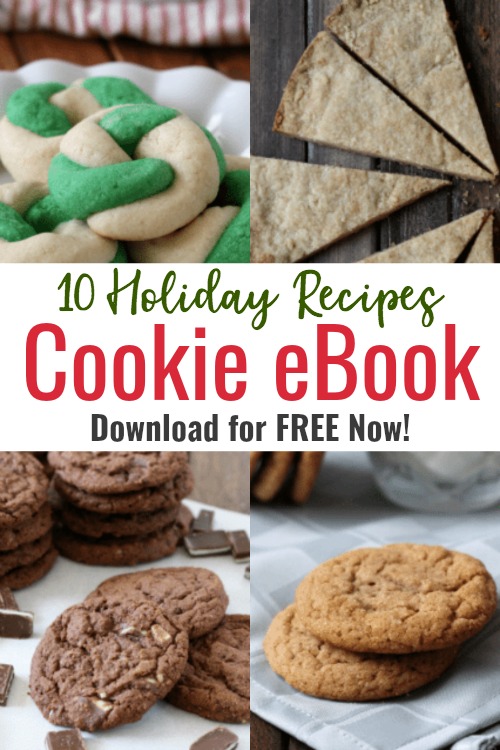 Holiday Cookies
This Holiday Cookies eBook PDF contains 24 pages with 10 recipes, full page color photographs of every cookie, tips and methods. The following cookie recipes are included:
Chai Spice Cookies
Browned-Butter Shortbread
Sea Salt Caramel Pecan Sandies
Lemon Sandwich Cookies
M&M Monster Cookies
White Chocolate Cherry Macadamia
Peanut Butter Blossoms
Oatmeal Cranberry
Sugar Cookie Wreaths
Mint Chocolate Fudge
These are all simple, easy cookies to make that don't require any crazy ingredients. I've included a mix of chocolate, fruit, and seasonal spice so you are sure to find something to please everyone. (Those Lemon Sandwich Cookies- featured on the cover- might be my favorite of the bunch!)
While these cookies are perfect for the holiday season, they can certainly be made any time of year! The Sugar Cookie Wreaths are so fun to make with kids. (You can also make a similar version of this cookie for Valentine's Day.)
Don't forget to subscribe to download the Holiday Cookies eBook now!