Help your little ones know when it is okay to get out of bed with this easy DIY Toddler Ok to Wake Clock with inexpensive dollar store items!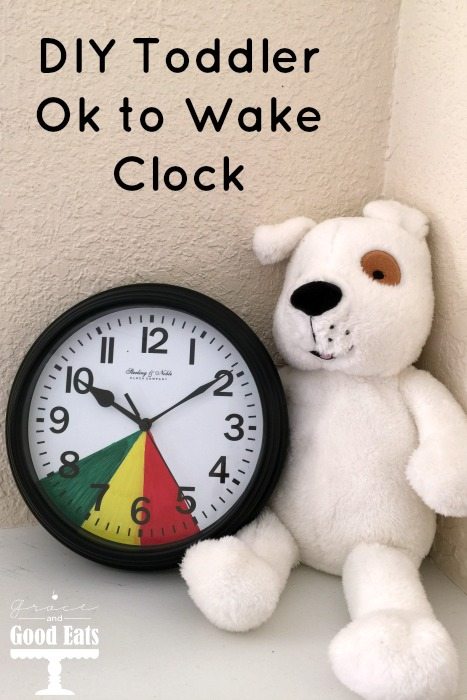 I've been blessed that all three of my kids love sleep; they've always been great sleepers and good nappers. For the most part, they are eager to slip into their beds at night and go down without much fuss. The only drawback to "early to bed" is that they are also "early to rise."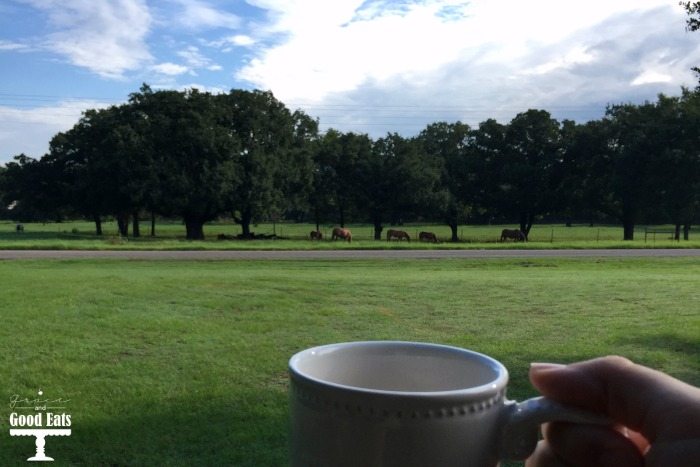 We recently moved to our new home in the country, Farmette 825, and I didn't realize how much the concrete jungle and woes of suburbia were getting to me until I got a taste of the sweet, country air. I can't begin to tell you how much I have enjoyed my morning coffee from my front porch watching the horses in the pasture across the way grazing as the sun comes up.
The only drawback to our new digs is that Sophia's bedroom now faces east, which makes her the first to know when dawn breaks. Followed quickly by the rest of the family, as she excitedly gets out of bed to tell us all that "THE SUNS UP!" She joined me for me coffee this morning but only lasted approximately four minutes before she was jumping off of the porch swing and spilling coffee all over my shirt.
When I made the trip in to town to pick up groceries I decided to get some supplies to make a DIY "ok to wake" clock for Sophia. I used an inexpensive clock and some permanent markers to make this super easy, and hopefully super successful, tool to help her know when it's ok to come out of her room in the mornings.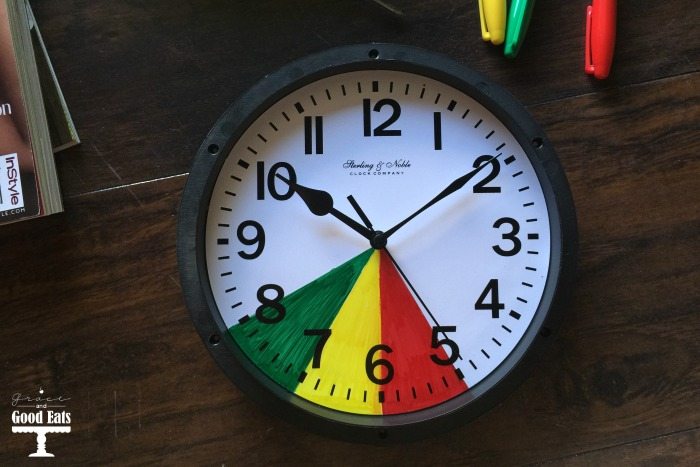 Red= too early, stay in bed. Yellow= you can play quietly in your room or on your electronics. Green means come on out and start the day.
I'm hoping her new Ok to Wake clock will help me enjoy my early morning "me time" with all of the peace and quiet life in the country has intended. There's something about hot coffee and beautiful scenery that is just plain good for the soul.
Yummy breakfast recipes for your early risers: