Remember my cute little owl Valentine's day cards I made for you? Well, he brought a friend today. I made them the same style as the owls, so your kiddo's can mix and and match if they choose.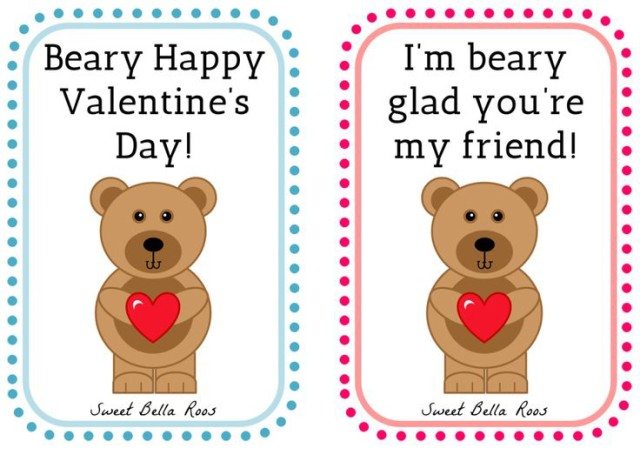 You can download the files here:
With the last printable I mentioned our Valentine's Day traditions, and what I was hoping to do this year (a quiet dinner at home)… well plans changed! Instead, I am leaving my poor husband with both of the kiddos while I fly to Salt Lake City with some bloggy friends to attend the Build Your Blog Conference. I am SO excited!! Guess I will have to mail my sweet husband one of these cute cards 🙂
I'll probably do one or two more sets of cards to match, what animals would you like to see?
For more Valentine's Day fun, check out these posts:
–Sweetheart Sandwich Cookies
–Free Valentine's Day Word Search Printable
–Triple Chocolate Rice Krispie Treats