Make these Mocha Cupcakes with your favorite chocolate cupcake recipe and a batch of delicious buttercream flavored with light iced coffee. These mocha cupcakes have a smooth butter cream cheese filling that will satisfy any chocolate lover!
I am a coffee drinking convert. I didn't start drinking it until my mid-twenties but now I look forward to my one cup every single morning. Though, I'll admit, I'm more of a I'll take a splash of coffee with my cream and sugar type of person. My Dad is the biggest coffee drinker I know, even when it's 100 degrees in the middle of a Texas summer. He of course drinks his black, with no cream or sugar, compared to mine that could almost pass for dessert.
Unlike my Dad, I prefer iced coffee in the warmer months. I decided to add a little mocha iced coffee to make these mocha cupcakes. I used my favorite box cake mix (Betty Crocker Triple Chocolate Fudge) and decided to add the mocha flavoring into the filling as well as the frosting.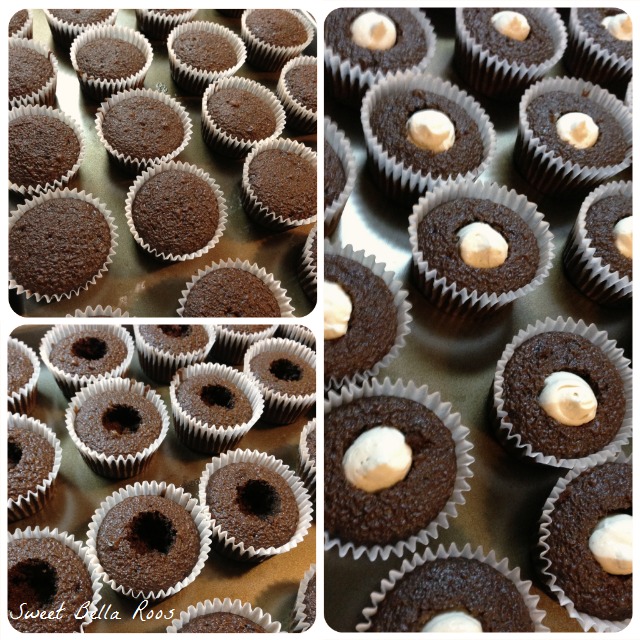 One of my favorite kitchen tools is my cupcake corer. I got mine at Walmart a while back, but you can also find them online. (You could also use a knife to dig out the centers.) Trust me, even if you think that you aren't a coffee drinker, you want to make these mocha cupcakes.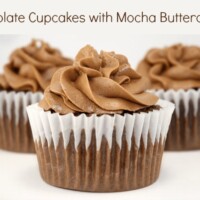 Ingredients
For the Filling:
8

oz

cream cheese

1

cup

powdered sugar

3

tbsp

Mocha Iced Coffee
For the Frosting:
1/2

cup

butter

3

cups

powdered sugar

1/4

cup

cocoa

1/3

cup

Mocha Iced Coffee
Instructions
Bake the cupcakes as directed by your mix.

Allow to cool before removing the centers from the cupcakes.

Mix the cream cheese, powdered sugar, and iced coffee together until smooth.

Fill each cupcake to the surface.

Combine the softened butter with the cocoa and powdered sugar.

Gradually add in the iced coffee until you reach your desired consistency.

Use a piping bag and tip shape of your choice to pipe the frosting on each cupcake.
Notes
NOTE: The nutritional facts are based on the filling and frosting only. The nutritional value of the cupcake will depend on the recipe you use.
Nutrition
Serving:
1
g
|
Calories:
149
kcal
|
Carbohydrates:
21
g
|
Protein:
1
g
|
Fat:
7
g
|
Saturated Fat:
4
g
|
Cholesterol:
22
mg
|
Sodium:
68
mg
|
Sugar:
20
g
Find more mocha recipes: