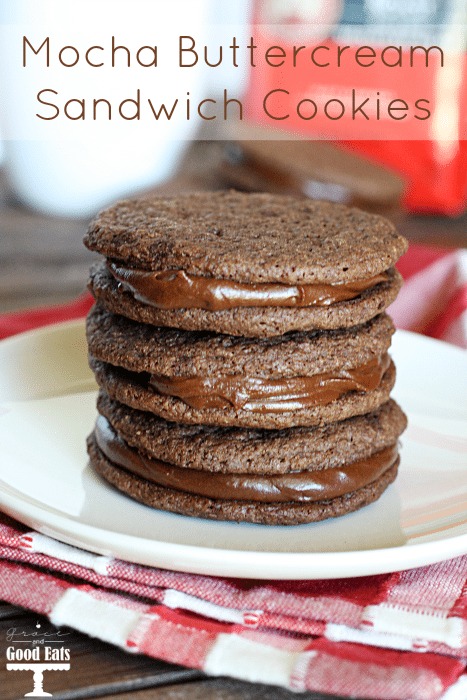 I grew up with the smell of coffee brewing every day, usually multiple times a day, as my dad is an avid coffee drinker. Mornings, with meals, especially with sweets or dessert… it's definitely his beverage of choice.
Somehow I didn't develop my love for it until decades later but, now that I have, I look forward to it every morning. I enjoy the ritual of making coffee- perfecting my cup with cream and sugar, almost as much as I do sitting down to drink it.
You might have seen my posts lately on Instagram about our move to the country, Farmette 825. We have a big front porch, complete with a front porch swing, that overlooks a neighboring pasture with a dozen or so horses on it. Enjoying my coffee on my front porch is my new favorite way to start the day.
We invited my parents out to spend the day with us for Sophia's birthday and I wanted to make a special treat for my dad to enjoy with his coffee. I combined my favorite chewy chocolate cookie with my favorite chocolate buttercream and added my Dad's favorite coffee. The result was this decadent Mocha Buttercream Sandwich Cookie.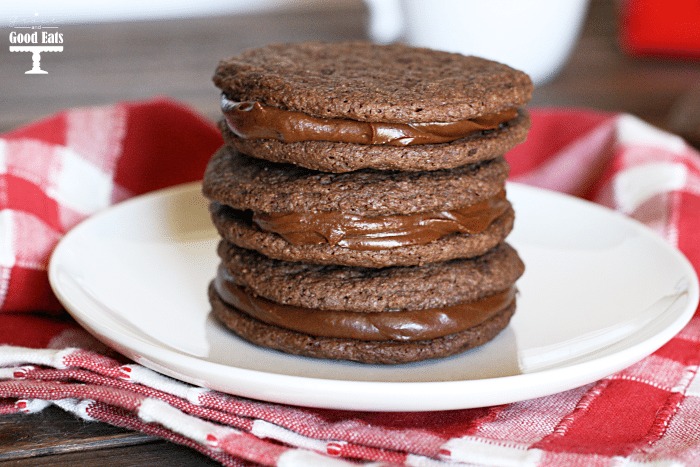 I love these cookies because they transport well; whether as a grown-up lunchbox treat or to your tailgate activities. (Get really festive and roll the edges in sprinkles of your favorite team's colors!)