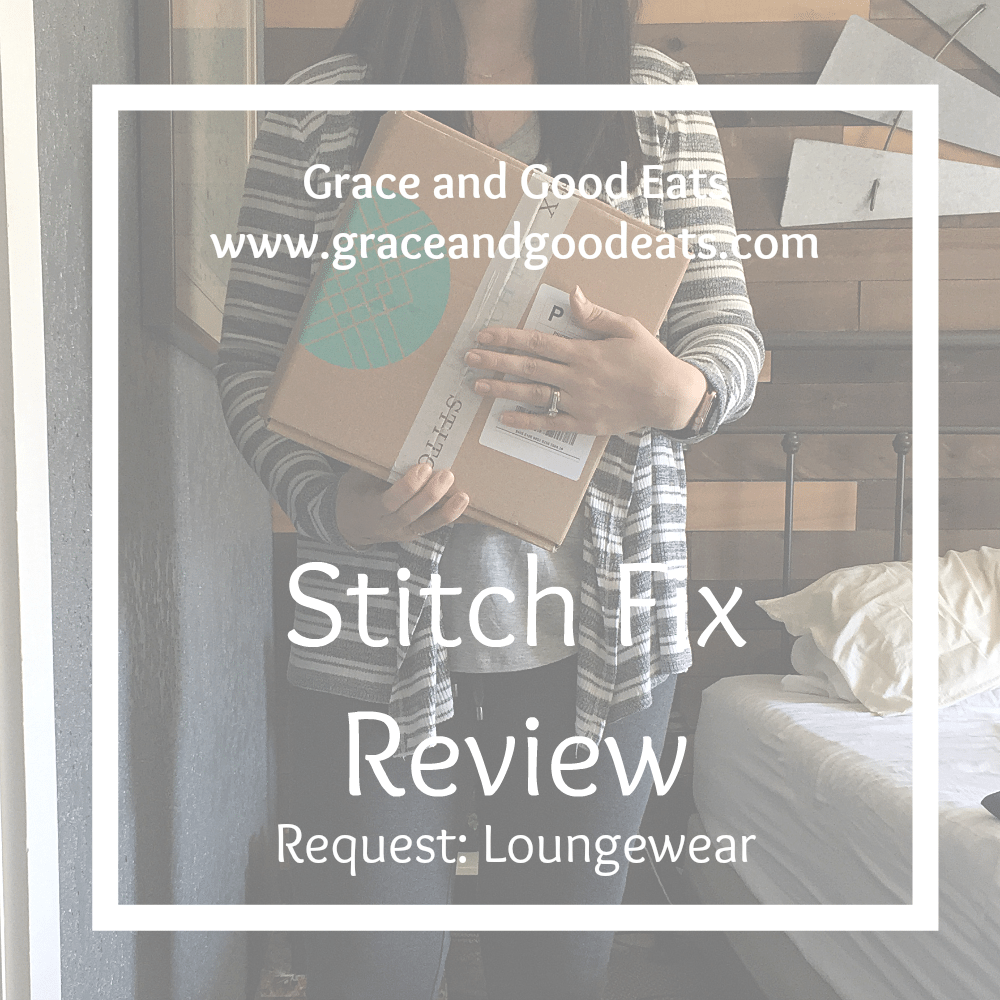 I haven't posted a Stitch Fix review in awhile… actually since Fix #9 it looks like. Yikes! I had a string of not-so-great fixes and took a break. This latest fix is #21. I finally connected with an awesome stylist and have kept everything my last three fixes.
For this fix I requested "loungewear." I am going to be having surgery in a week (more on that soon) and wanted to have some comfy, but still cute, staple pieces to wear while I recover over the next few weeks. Here's what I received: (Shoutout to the Apple Watch for being a camera remote… you da real mvp!)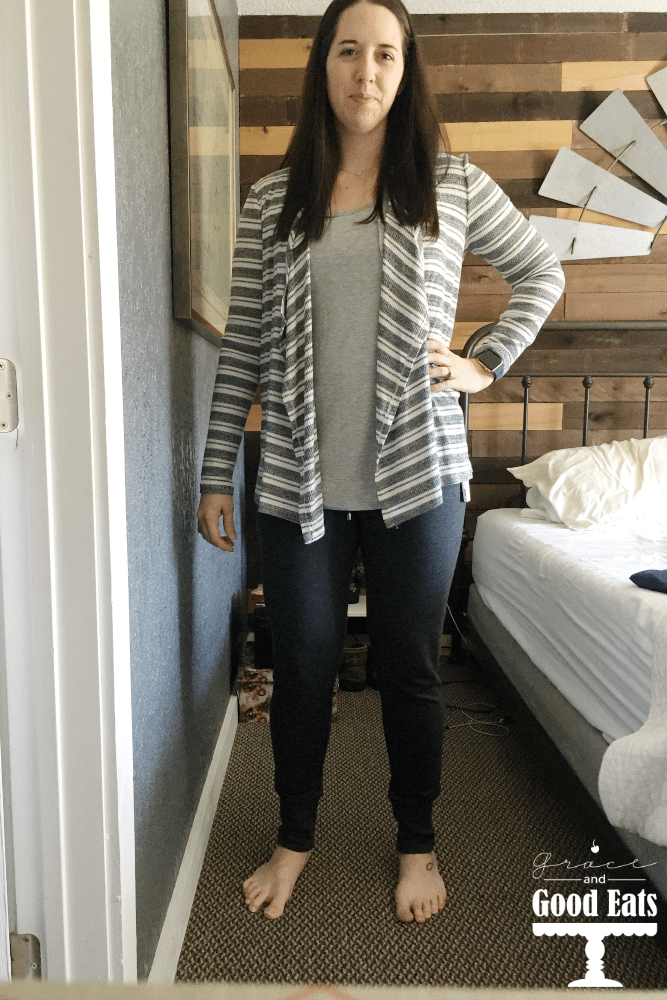 Andrew Marc – Camilla Fleece Lined Drawstring Jogger Pant ($48): Ok, I am in love with jogger pants. True story: when this fix arrived in the mail, I was wearing my favorite pair of joggers. If yoga pants and sweat pants got married and had a baby, the baby would be jogger pants. More fitted than sweats, not as fitted as yoga pants. These were super long (perfect for me) but could easily be rolled at the cuff if needed. They are fleece lined with a drawstring waist and SO soft. Keep for sure.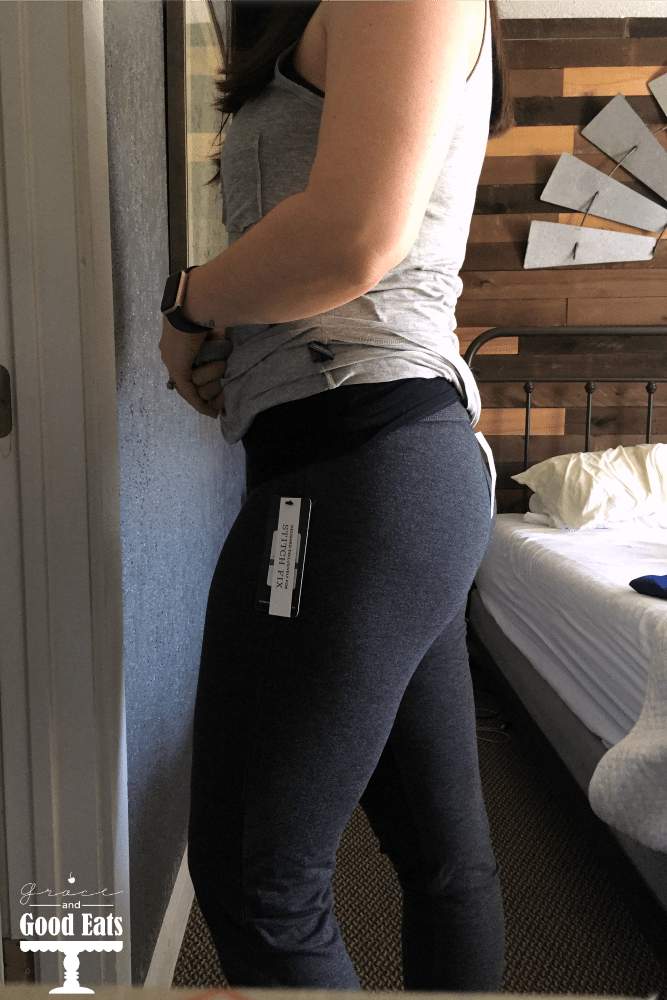 Market & Spruce – Madrella Knit Pocket Tank ($38): this tank was very lightweight and loose (but in a good way). I love the rounded, scoop hem and the pocket detail. This would be an easy option to wear under jackets or cardigans. Also keep.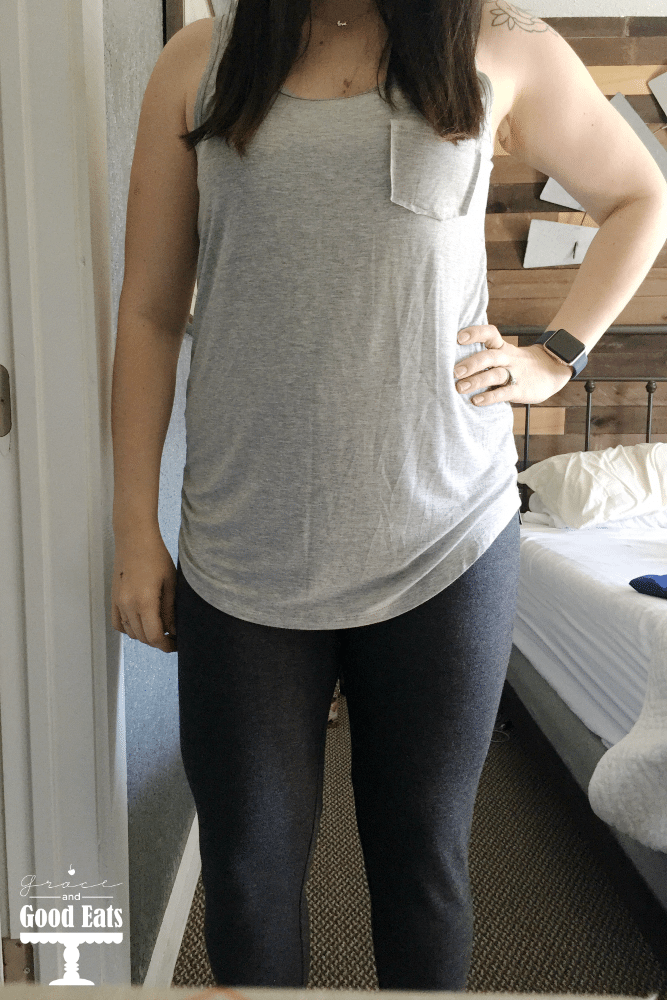 Kaileigh – Campbelle Ribbed Knit Top ($28): Great price point for an everyday top. I was surprised that I liked the ribbed material, not something I would usually go for on my own. I love the light robin egg blue color and the slight stretch in the material. I was on the fence about this one, but ultimately, the low price point made it a "yes."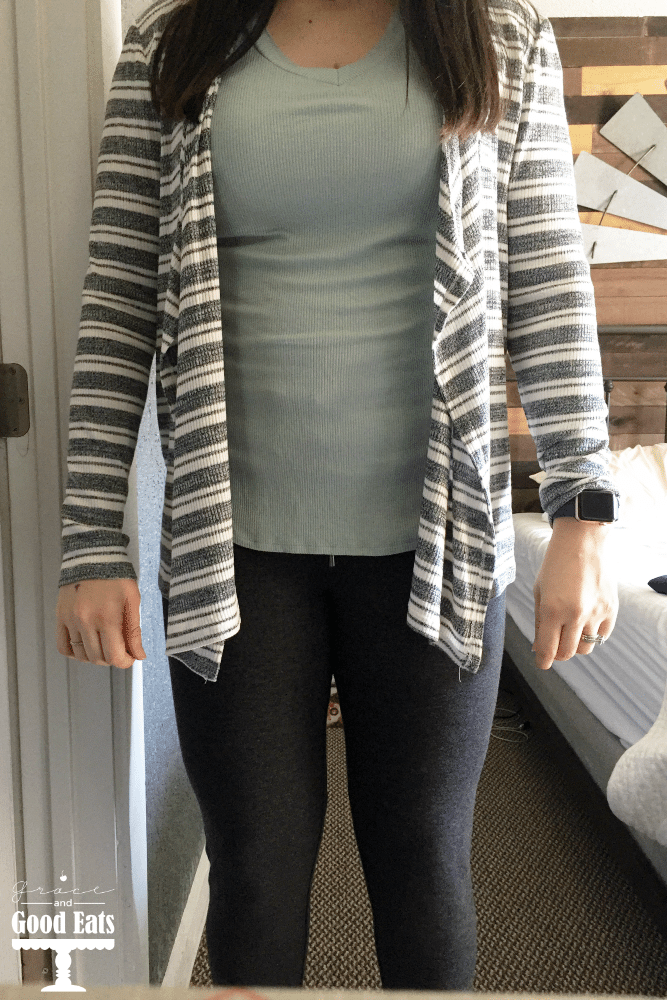 Tea N Rose – Danay Striped Open Drape Cardigan ($44): I loved the gray color and striped pattern on this cardi. Again with the ribbed material, but it coordinated great with both the gray tank and the blue v-neck. It's a nice weight and length (especially for my long arms). Keep.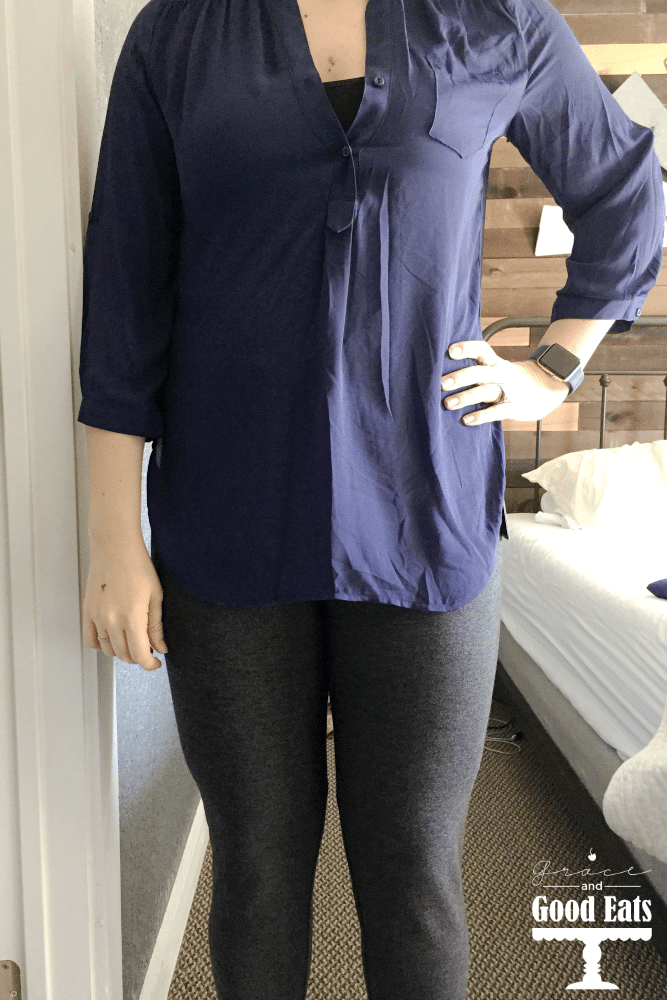 41Hawthorn – Colibri Solid Tab Sleeve Blouse ($48): This top was not my favorite, which is funny because I already own at least two other similar tops. You can't really tell in the picture but it is very sheer. I like the navy color, but I don't like the way this fabric doesn't breathe and stretches too tight across my chest. I ended up keeping it because I wanted the 25% discount for all five pieces. (If you've never tried Stitch Fix, you get a 25% discount but only if you keep all five pieces.)
This fix totaled $206, but with the buy 5 discount it dropped down to $154.50. If I chose not to get the last shirt, the total would have been $158… so by purchasing all five, I basically got the last shirt for free. $155 for a pair of joggers, a tank, two tops, and a cardigan is not bad at all. I liked how all the pieces could mix and match together, but will also go with a lot of things already in my closet. Overall, it was a great fix and my stylist delivered both on exactly what I requested as well as nailing my style.
Have you tried Stitch Fix? If you're interested in signing up, use my Stitch Fix link. I get a small referral credit when you get your first fix.
Want to see more of my Master Bedroom? Check out the full Master Bedroom Reveal here.