Have you heard of Stitch Fix? It's basically like having your own personal stylist once a month (or as often as you like). They send you a box of five items with a style card on how to wear each piece. Keep what you want, send back what you don't (in a pre-paid envelope)- all with no commitment to buy. You pay a $20 styling fee that goes toward anything you decide to keep, and if you keep everything you get a 25% discount.

So far my fixes have been:
Stitch Fix #1 – sent it all back
Stitch Fix #2 – sent it all back
Stitch Fix #3 – kept a brown tote
Stitch Fix #4 – kept a black dress
Stitch Fix #5 – read more here
Stitch Fix #6 – kept everything
Stitch Fix #7 – kept a pair of jeans
Stitch Fix #8 – kept a sweater
This fix was perfect for fall! Full of sweaters in dark colors- navy, maroon, gray, and a little plaid. I was definitely in the market for some sweaters, but the sizing on this fix was a little off. After losing 15lbs in the last few months, I'm kind of in-between a M and L. I feel like my last fix, everything was a little too big, and this fix it was a little too small; especially because I like to size up for sweaters for length (both arms and torso). This was also one of my most expensive fixes.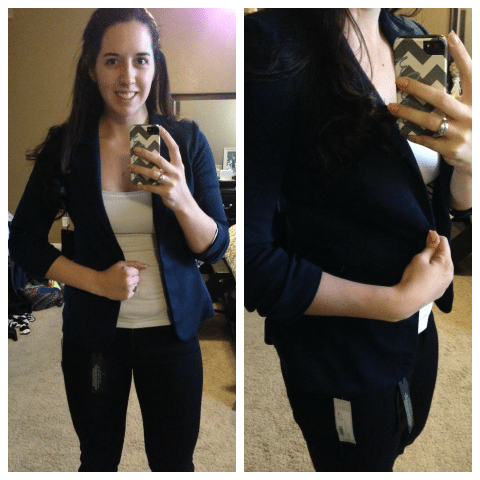 41 Hawthron Benson 3/4 Ruched Sleeve Blazer ($78) I was immediately most excited about this blazer. I've been half-heartedly shopping around for one, and I loved this one. I wish it was a size bigger though, so I ultimately decided to send it back.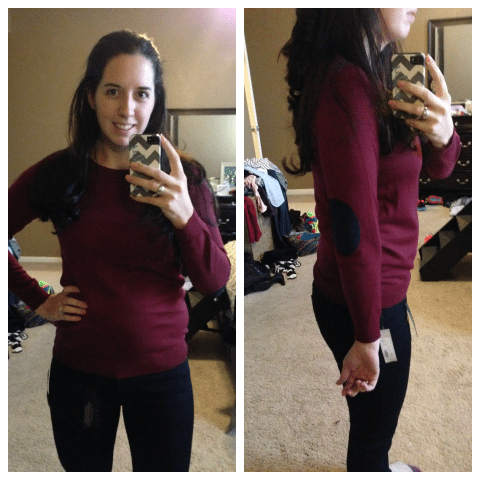 Market and Spruce Fierro Elbow Patch Crew Neck Sweater ($58) This was super cute, but I just kept a cardigan in my last fix with elbow patches. And again with the sizing, a little too tight on the hips and just barely long enough on the arms. It was a nice weight though.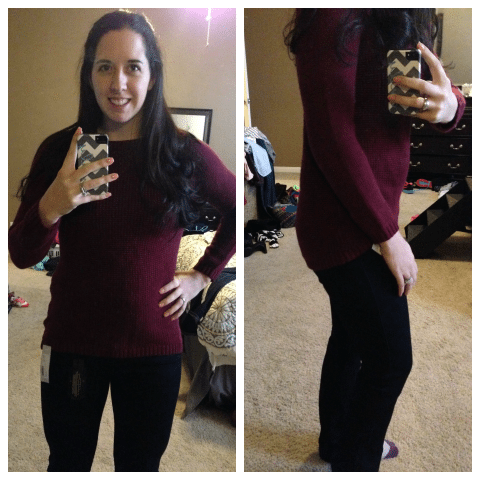 Market and Spruce Trinity Waffle Knit Sweater Tunic ($68) This sweater looks very similar to the one above, but it was different. You can't really tell from the pictures, but it was waffle knit and heavier. I liked the longer back, but the sleeves were too short.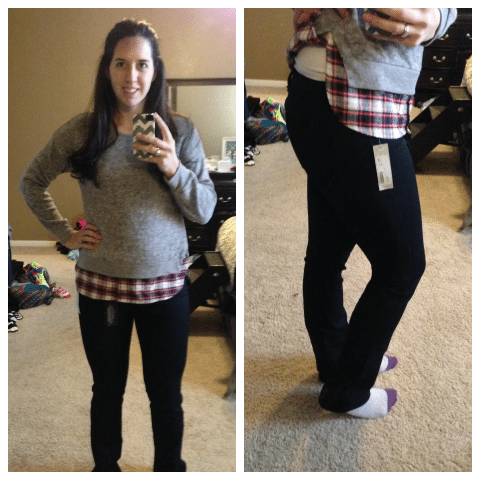 Pixley Benzer Plaid Layer Sweater ($64) This sweater was super cute- it's all one piece, the plaid is attached. I really wanted to love this one, but I just didn't like the way it fit. The gray top ended above the top of my pants, and it just made the whole sweater feel too short.
Just Black Jake Slim Bootcut Jean ($88) I decided to keep these jeans. They fit great and were just the right length. They are nice dressy jean and not like any of my other pairs.
The total for this fix was $356 – $20 styling fee/25% discount= $252.00 if I kept everything. I didn't specify any requests for this fix, and was overall pretty happy with the style of everything they sent, it was just the sizing that was off a little.
Have you tried Stitch Fix? Anything you would have kept that I sent back?
If you're interested in signing up, use my Stitch Fix link here. I get a small referral credit when you get your first fix.