Print this adorable Gumball Machine Do-A-Dot Free Printable for an easy, indoor kid activity. Pair with a set of do-a-dot markers for rainy day or beat-the-heat summer fun.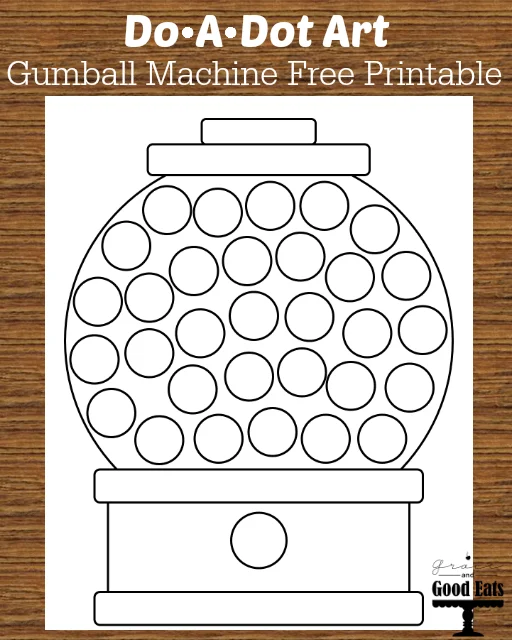 We took a trip yesterday to a craft store to pick up some jumbo Popsicle sticks for another project I'm working on. (See that project here- DIY "I'm Bored" Jar) Of course, when I go in there I tend to get crafting ADD and always walk out with a few extra supplies that I didn't originally come for. Sophia found a set of Do-A-Dot Art Markers
(and a cars and trucks book to go along with) and I knew they were coming home with us.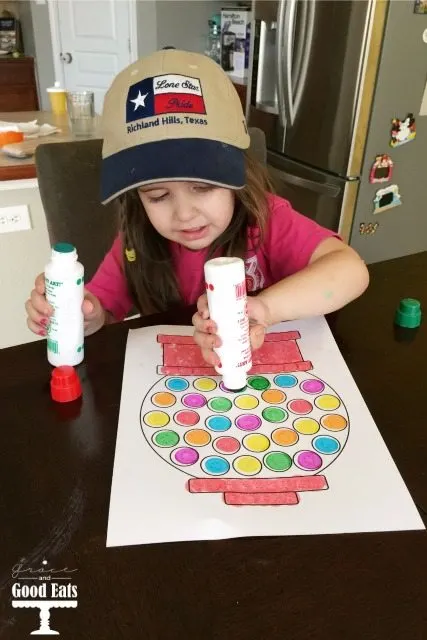 She is just starting to get interested in coloring, but that usually means she wants to watch me color and hand me crayons. Which is fun, I like spending that time with her, but I really loved the idea of her being able to do it herself. The Do-A-Dot markers are a great size for little hands, and virtually no mess. After seeing how quickly she picked it up and started using them with ease, I was hooked. (This isn't a sponsored post.) We've been working on learning colors, and I was super impressed when she matched all of the lids back to the bottles when she was done.
I created this simple Gumball Machine Do-A-Dot Free Printable for you to download and print for your kiddos. I love that she can do these on her own, and that it keeps her busy while working on colors and fine motor skills. It's so fun to watch her become more independent and curious about the world around her every day.
More Kid-Friendly Activities: