Free list of 30 different story starters/ writing prompts for kids (great for kids aged 6-10). Perfect for summer journaling.
I operate very well on a schedule. I like routine and knowing what the plan is; I'm not great with change, or "flying by the seat of my pants". Over the years, I've realized that my Isabella is the same way. She does great in school and loves the daily routine of it. Knowing that about the two of us, I was determined to be prepared going in to summer.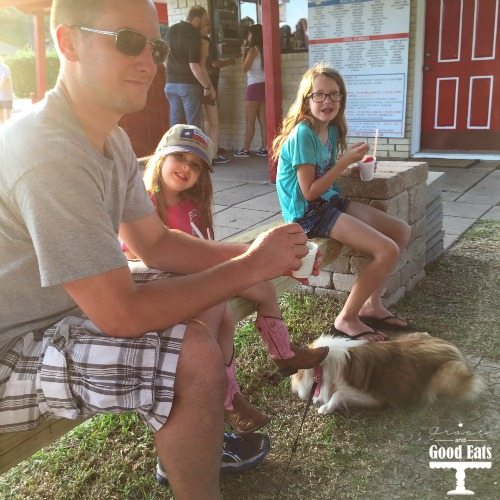 I started by creating a weekly schedule for Isabella. It was really important to me that she learn responsibility, do something to help others and, of course, have fun this summer. It was also really important that she realize she was going to have to do a lot of entertaining herself, and that I wasn't going to be playing with her every minute of every day.
In addition to our weekly schedule of tasks, I've also created things that need to be done daily (making her bed, reading, etc) as well as things that she can do to earn extra screen time. One of the things we've implemented is a daily worksheet of math, science, problem solving etc from this Summer Bridge Activities
book I ordered on Amazon. I also create a daily story starter or writing prompt for her each day. It's been so fun to read her stories and watch her growing writing skills (and wild imagination!).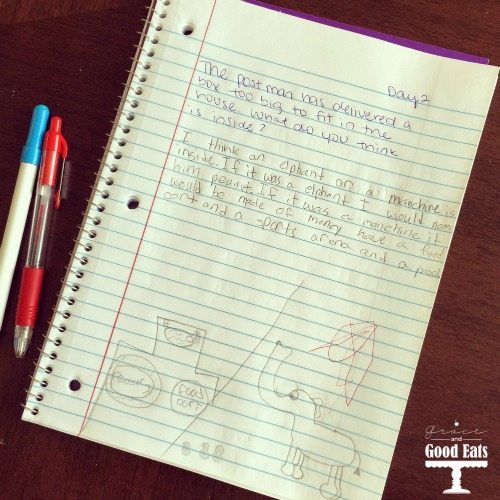 I don't want to brag jinx myself, because we're only four days in here, but so far she is loving this new routine. She doesn't fight me about doing the worksheets or the writing and she looks forward to going over them with me when she's finished. (We haven't even had to bust out the Boredom Jar yet) I'm really hoping this continues for the remainder of the summer!
You can download my list of 30 Story Starters/ Writing prompts for kids.