These Earth Day Cookies are the perfect way to celebrate Earth day. Use my favorite vanilla cookie recipe and a few drops of food coloring to make these fun cookies.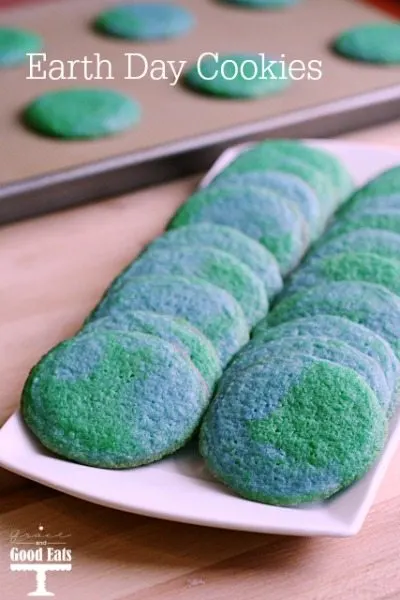 These Earth Day Cookies didn't turn out exactly like I envisioned them but they're still pretty cute! And they would be a fun project to do with the kids while talking about Earth Day next week. Isabella is my little champion for the planet. She is always reminding her sister to turn off the water while they are brushing their teeth before bed and she loves to help me separate the recycling. She still really enjoys to do wordsearches, so I created this Free Earth Day Wordsearch Printable as well. (Scroll down to get the link to print.)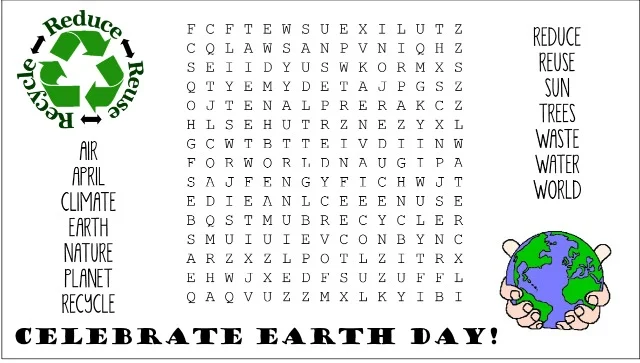 I used my Very Vanilla Pudding Recipe to make these Earth Day Cookies. These vanilla cookies are one of my favorites because they are soft and slightly sweet. After you have mixed the dough, separate it into two bowls. In one bowl, add green food coloring, and in the other add blue. Be sure to mix well to evenly distribute the colors. I like to use gel food coloring because I feel like it gives more vibrant colors. When you're ready to scoop the cookies, just scoop a little of each color and roll them into a ball. This dough is a little sticky though, so I like to use a cookie scoop, and it also helps to make them all uniform in size. The kids loved the way these turned out.
Download the Free Earth Day Word Search Printable Here
Looking for more Earth Day activities? Check out these fun ideas from friends: