Make your own DIY Bird Seed Feeder from an upcycled Pringles can. Kid-friendly, minimally messy afternoon project.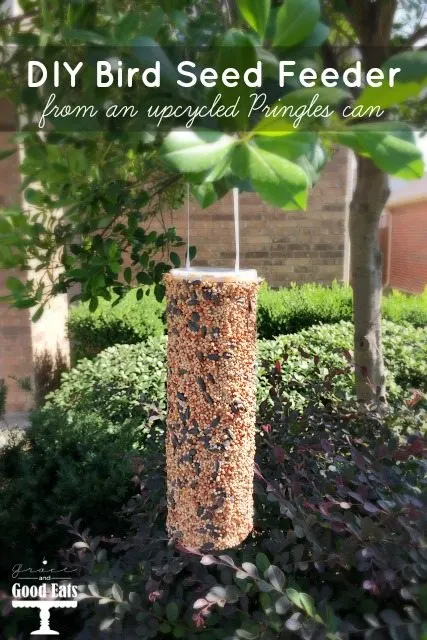 I have a slight problem when it comes to hoarding potential craft supplies. My current obsession: Pringles cans. I've probably got at least 25 cans stashed away. My husband keeps teasing me asking when I'm going to do something with them, and I finally thought of a fun craft for me and the kiddos to do together to use some of them up!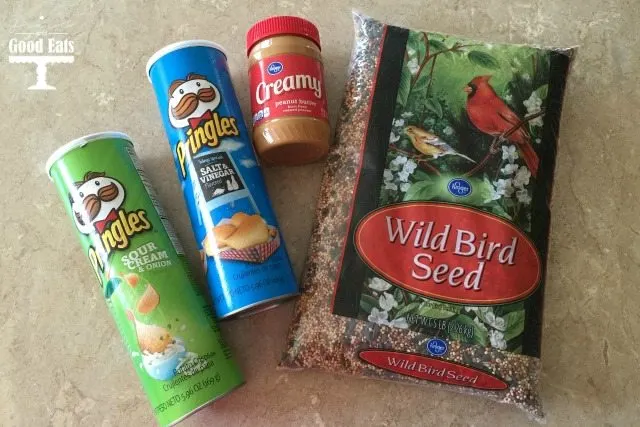 This DIY Bird Seed Feeder couldn't be easier! I picked up a jar of peanut butter (creamy, of course) and wild bird seed from Kroger and gave each kiddo a Pringles can. I used a hole punch to attach a piece of ribbon to each lid to be able to hang it from a branch. I found that a half sheet pan was the perfect size to hold the bird seed and still be long enough for the cans.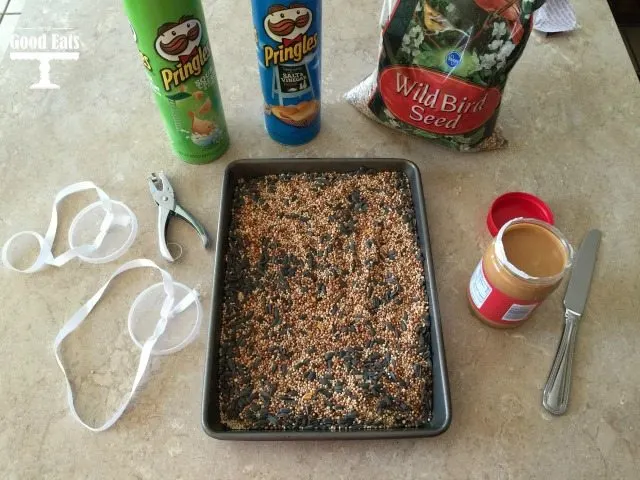 We used a butter knife to spread a thin but fully covering coat of peanut butter on each can. We used plastic food handling gloves to keep our fingers from getting sticky. I also discovered that my arm fits perfectly inside of a Pringles can haha. This made it easy to turn the can without having to touch the fresh peanut butter.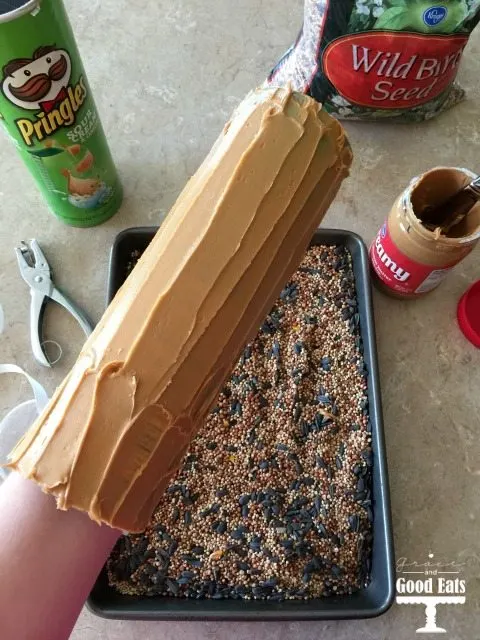 After you have the cans completely covered, slowly roll them in the bird seed, gently pressing down to get a thorough coating.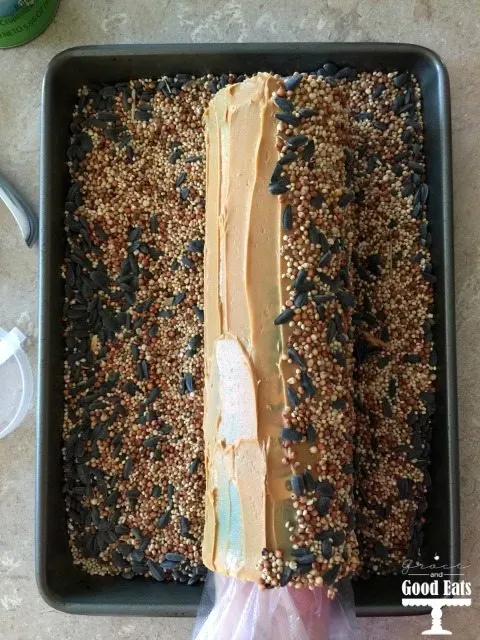 TA-DA! A completed super easy and inexpensive DIY Bird Seed Feeder. The kids have been (im)patiently staring through the window waiting for a flock of hungry birds to stop by since we put them up.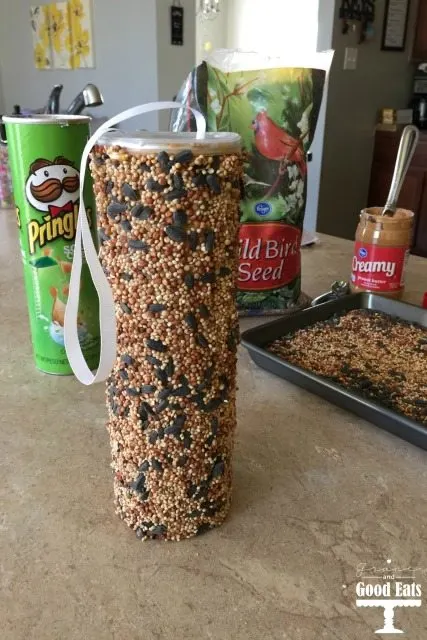 We've also loved watching the hummingbirds on our front porch. Check out my tips on how to care for and attract hummingbirds.