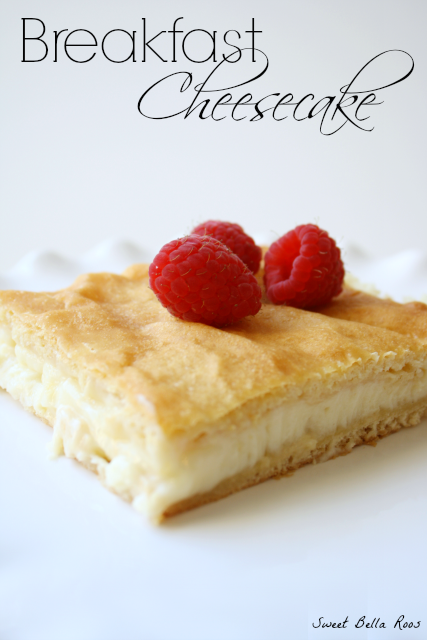 I love breakfast food, almost as much as I love dessert.  Although dessert for breakfast may be frowned upon, no one is going to judge you for this breakfast cheesecake.  It's like the rich, creamy goodness of a cheesecake with the breakfast dignity of a danish.  And did I mention is SO easy to make?  Seriously, 5 ingredients + 30 minutes.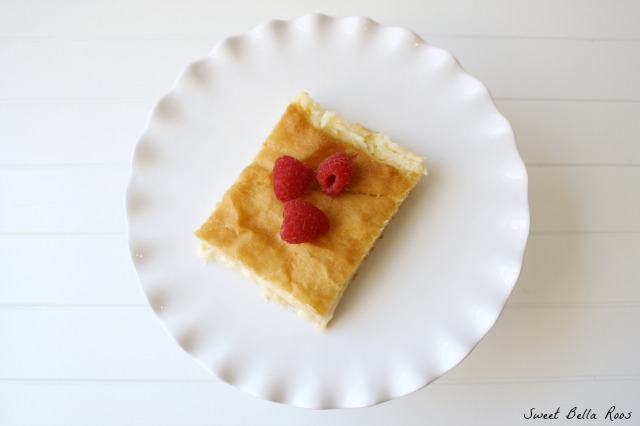 Flaky, golden brown but soft and creamy in the middle.  Perfect with some fruit on top (or dare I say powdered sugar? Chocolate syrup?).  This is best served warm from the oven, but it refrigerates and reheats really well.  Don't microwave it for too long though, 15-20 seconds is all it needs.  This is one of those dishes that I end up eating the entire pan one-seemingly-harmless-spoonful at a time.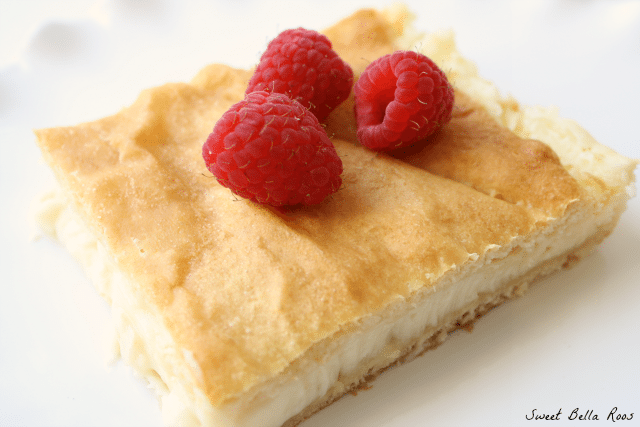 Watch me make this recipe here:
Breakfast Cheesecake
Author:
©Emily Grace | Grace and Good Eats
Ingredients
2 8oz packages of cream cheese, softened
2 packages of crescent rolls
1 cup sugar
1 egg yolk
1 tsp vanilla
Instructions
Preheat the oven to 350 degrees.
Mix the cream cheese and sugar until light and fluffy.
Gently add in the egg yolk and vanilla.
Place one tube of crescent rolls in the bottom of an ungreased 9x13 pan.
Spread the cream cheese mixture on top.
Add the second tube of crescent rolls.
Bake in the oven for 30 minutes, or until golden brown.
Notes
Try to keep the seams together, and don't worry if they don't completely touch the edges of the pan. It will puff up while baking. You can also use the new Pillsbury seamless crescent roll dough.