This free road trip vehicle scavenger hunt printable is a fun way to keep kids entertained in the car. Great for preschoolers! This is a sponsored post written by me on behalf of Fazoli's®.
There's one thing that I've learned is crucial to survival in the country. Pre-planning. Our distance from grocery stores… restaurants… gas stations… makes it imperative that I have a plan in place before we can just jump in the car and go.
We've been traveling a lot lately for Sophia's soccer games. When we lived in the city an "away" game might be just 15 minutes across town. Now an away game might mean 2-3 hours round trip. I quickly learned that things go much smoother when I pre-plan and scope out the town we're headed to. There's nothing worse than having starving kids, in a town you're not familiar with, while trying to decide where to eat.

After our last game we stopped by Fazoli's®. I hadn't been in a few years so I was super excited to see one! There was one nearby when I was growing up and my sister ate at another location all.the.time when she was attending college in Waco. Fazoli's used to be a family favorite for sure.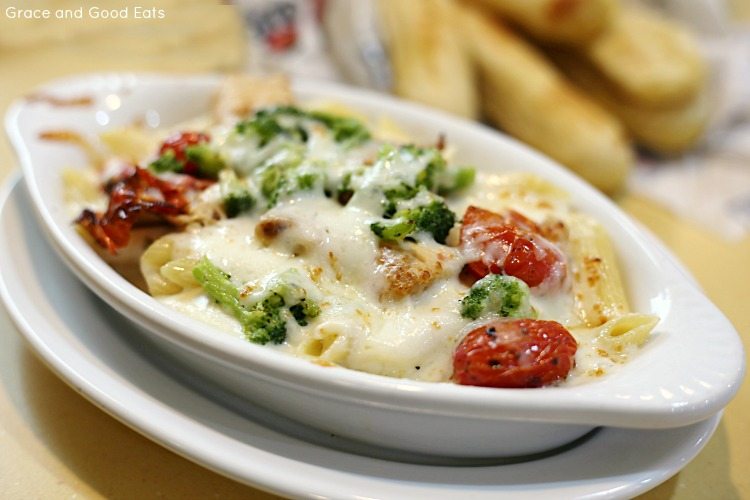 Turns out, Fazoli's has recently refreshed their brand with a focus on the removal of artificial ingredients from the entire menu as part of their 0% Artificial 100% Delicious Naturally Italian initiative. Fazoli's food menu is now completely clean of all artificial sweeteners, flavors, preservatives and colors. A total of 81 artificial ingredients, colors and preservatives were eliminated!
We ate our fill of fresh salad, pastas, pizza, and, of course, their famous breadsticks before heading back home. (And maaaaybe took one or two with us for the road.) Be sure to download this coupon for $3 off $10 or more at Fazoli's to try their newly revamped menu for yourself!
Two hours is a fairly manageable trip but I still like to pack a variety of activities to keep the kiddos busy- like this Road Trip Vehicle Scavenger Hunt; it helps to cut down on the "are we there yet!?" questions. I created this fun scavenger hunt printable for the girls with different vehicles for them to search for while we drive. Sophia likes to draw on "X" to mark off each one after she's seen that vehicle and Isabella likes to draw tally marks beside each picture to keep track of how many we've seen. (Be sure to pack pencils, pens, or markers!)
This is a sponsored post written by me on behalf of Fazoli's®.