With just a little bit of paint and DIY creativity I was able to transform my laundry room in one afternoon. Check out the changes I made and grab a free laundry room printable.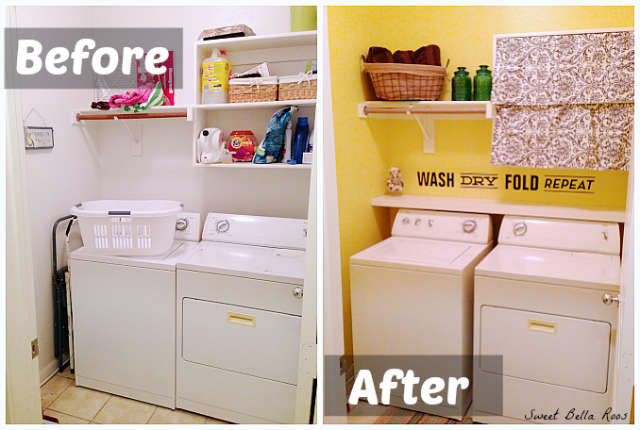 I love the way my laundry room makeover turned out! This was a really easy, low budget, quick turn around project that took me about half a day to complete. I purchased a few key pieces to bring in the organization I needed and also a little accent color to the room.
Speaking of color- the walls went from boring white to a bright yellow. (Forsythia Blossom by Olympic) If you follow me on Instagram, you noticed that I also "accidentally" painted my kitchen this color as well. I love that just adding paint to the walls made it seem so much brighter and more spacious.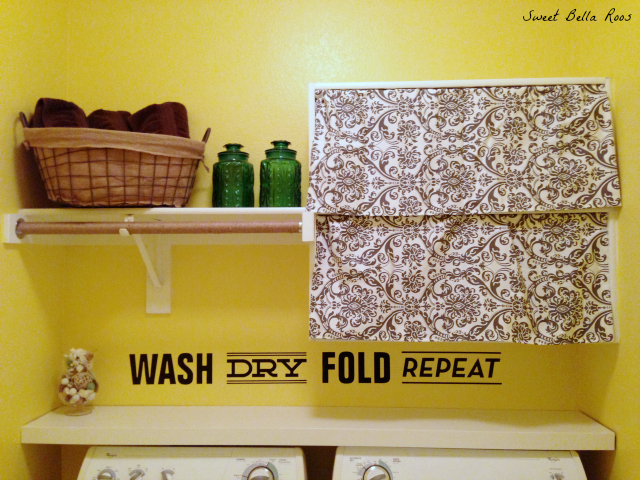 I used leftover fabric from our dining room chairs makeover to make these new sew curtains. I found the vinyl "Wash Dry Fold Repeat" stickers on clearance for $9.59 (reg $31.99). I really lucked out on that find!
We already had the shelf in another room but I moved it in here and cut it down slightly to fit in the space. This might be my favorite feature of the room. I love that it hides the huge, empty space between the wall and the washer/dryer. It almost looks custom built-in, like it should have been there all along.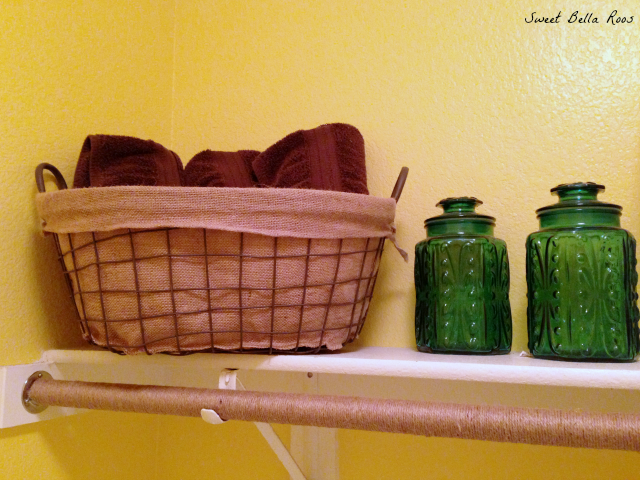 I found that wire basket on clearance for $9.99 (reg $24.99). The glass jars were in my kitchen at our old house, but have found a new home in the laundry room. They are actually a really pretty shade of dark turquoise (not green like in the picture). It's not very noticeable in the before and after pictures, but I wrapped the wooden rod with jute cord.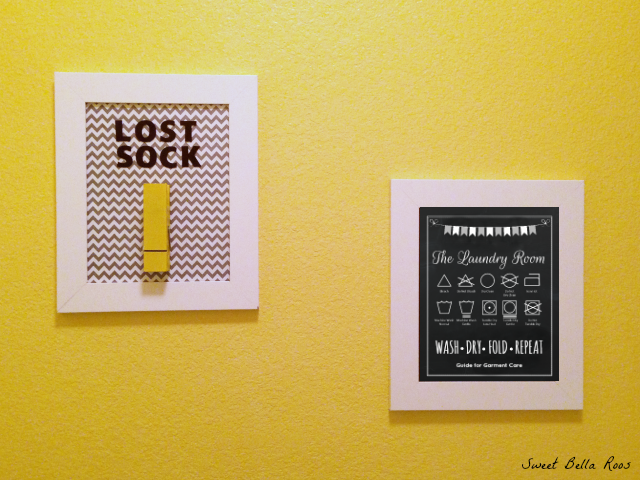 I bought these white frames regularly $19.99ea, on sale 40% off. I used a piece of gray chevron scrapbook paper and cut it to size in one frame. I placed the "Lost Sock" scrapbook stickers on the outside of the frame; I think it looks more noticeable this way. I found the giant yellow clothes pin at the dollar store and used hot glue to adhere it to the frame. I also created the laundry room printable: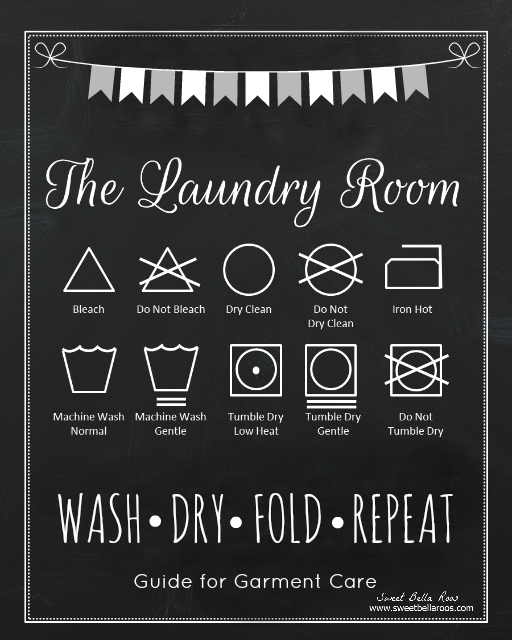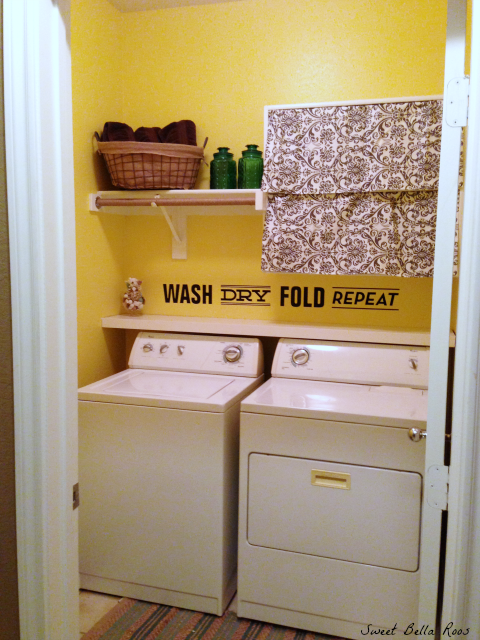 I am so happy with the way this space turned out! I can't say that I don't mind doing laundry now… but I do enjoy the room more when I'm in there. 🙂