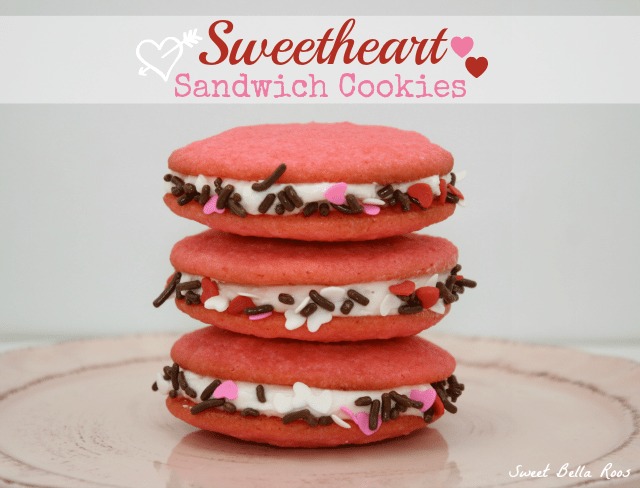 Remember when I made these Vanilla Cookies a few weeks ago, and I told you they were the best cookies I've ever had. Well, not anymore. If you take two of those vanilla cookies and sandwich them around buttercream and roll them in sprinkles… turns out they are the best cookies ever. Like, ever, ever. Did I mention they're pink? Seriously, could they be any cuter?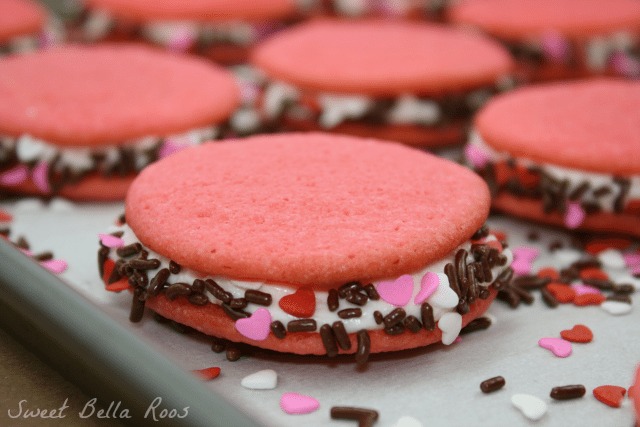 These cookies almost make me wish I drank coffee because they are just that rich. My awesome husband came home from the grocery store last night with my fav Girl Scout cookies and I couldn't even eat them because I had already overdosed on these babies.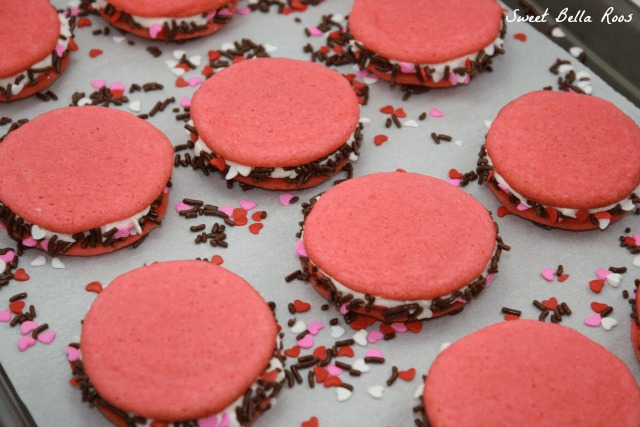 These would be such a cute Valentine's Day treat for your spouse, your kid's teacher, your mailman… anyone you want to show your love for with sugar. I planned on sending these with my hubby to his fire station like I do most of my baked goods, but they might not last until his next shift. Sorry guys.