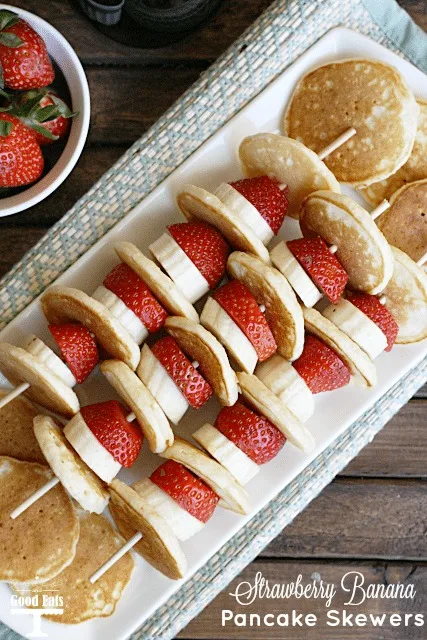 I'm flying this morning to go on a quick business trip in LA and I'm super excited, though equally nervous about leaving the kids. My husband is more than capable and willing to take care of them obviously, but let's face it, you can't replace Mom; especially to the nursing three-month-old. I'm pretty sure he knew something was up because he was extra adorable yesterday!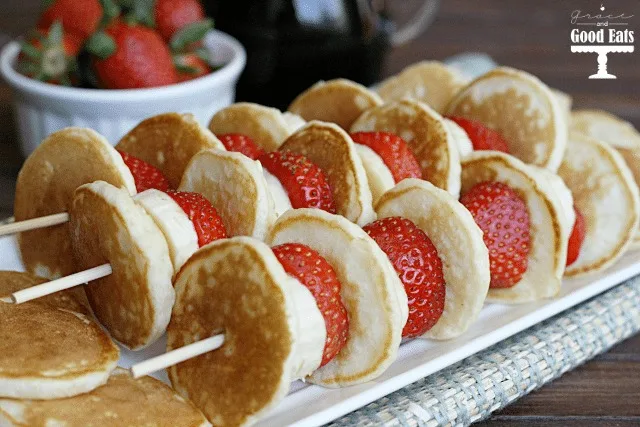 You know what else is adorable? Mini food. These miniature pancakes make the cutest fruit skewers and are perfect for your Mother's Day brunch or breakfast in bed. I used my Best Ever Pancake recipe to make the "silver dollar" pancakes (use about 1-2tbsp of batter) and then added slices of banana and strawberries. Serve them with warm syrup, powdered sugar, or whipped cream!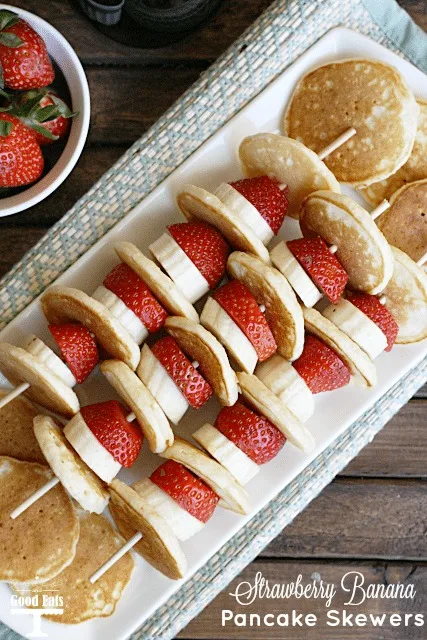 Follow along with me in LA- my first kid free night in… Oh my goodness, I don't even know how long it's been. Expect a lot of pictures of delicious food, a surprise celebrity event, and me trying to figure out what to do with myself sans children!!