Use ready-to-bake refrigerated cookie dough to make these Patriotic Sugar Cookies. Take these festive cookies to the next level with a little white chocolate, red and blue sprinkles, and a star shaped cookie cutter.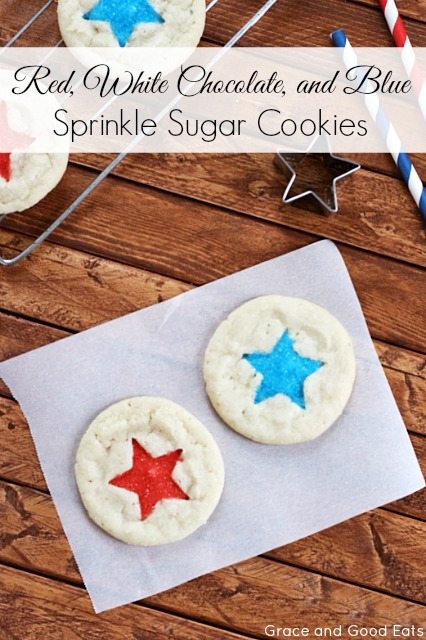 I got the idea to make these cookies when I was grocery shopping last weekend. I knew I was running out of time to share some 4th of July recipes, so I was trying to think of something easy and cute. The Pillsbury Ready To Bake Sugar Cookies caught my eye and I knew they would be perfect for my plan.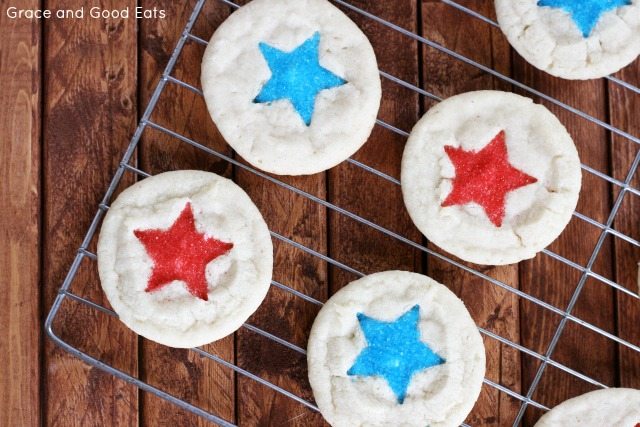 The whole time I was making these Red, White Chocolate, and Blue Sprinkle Patriotic Sugar Cookies I was praying they would come out as cute in real life as they were in my head. And they did! I originally planned to use different sprinkles but after trying on two test cookies I knew it wasn't going to work. These tiny colored sugar crystals were exactly what these patriotic sugar cookies needed.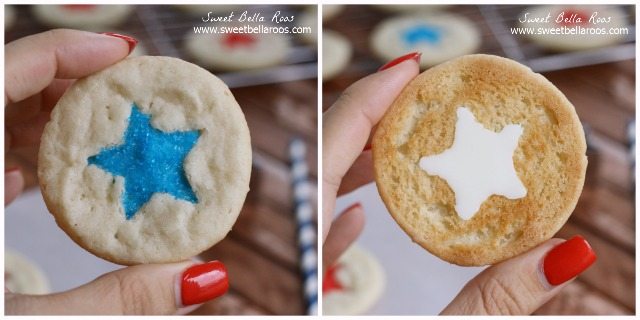 These cookies were super easy to make and look exactly how I envisioned. You can use your favorite sugar cookie recipe, but I like the Pillsbury Ready To Bake Cookies for this- they come out so perfectly round and uniform in size. Make sure you use a small star cookie cutter- it obviously need to fit inside the center of the cookie without breaking the edges. You can use white chocolate chips or candy melts for the centers. I used white candy melts because it was what I had in the pantry. I am not the best cookie decorator, so I love that these require zero icing skills.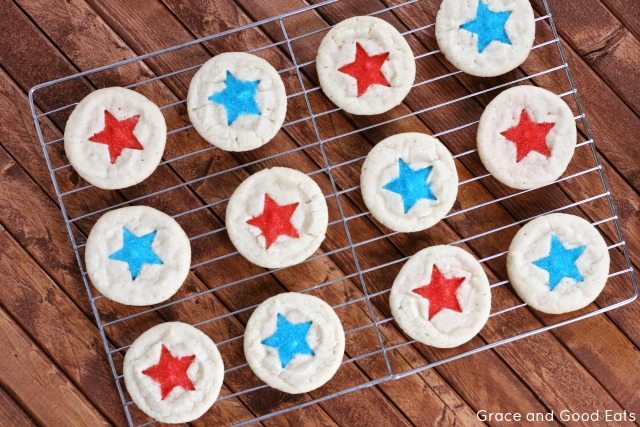 These festive red, white, and blue cookies would be perfect to serve at your 4th of July party or cookout, or just to enjoy while watching the fireworks. These would also be great to use to make ice cream sandwiches! (Or you could always make these fun Patriotic Popsicles.) Save the star centers for the little ones; Sophia was happy to eat any "scrap" cookies I had left over. 🙂