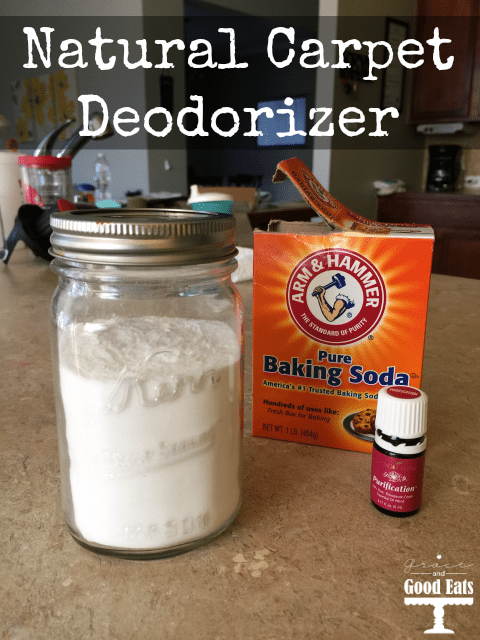 If you read yesterday's post you may have picked up on a little issue we have been having with Emme, our new pup. She is house trained 90% of the time; she does a great job going to the back door and letting you know when she needs to go during the day. The only issue we seem to be having is overnight. She has decided that the dining room is a great place to relieve herself either during the night or early morning before we wake up.
I had the carpet in that room professionally cleaned in hopes that removing the scent from that area would make her stop coming back to that spot. I blocked the room off for a week and tried to be proactive in taking her out right before bed and first thing in the morning. It worked for a few days, but as soon as I moved the gate, she did it again! I wanted to do something to help freshen up the carpet while we continue to work with her on this. We've been making an effort to eliminate toxins and chemicals from our house, so I decided to make my own natural carpet deodorizer with Young Living Essential Oils. I decided to use Purification because it's great for purifying air and has a pleasant scent.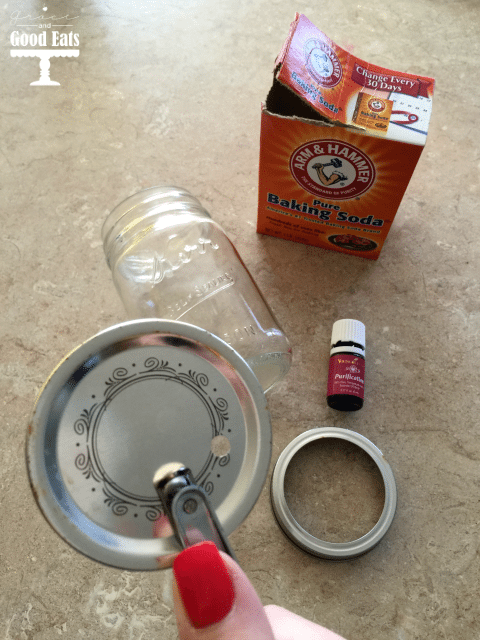 This took me maybe 5 minutes to throw together, and I had all of the ingredients already on hand. I used a small mason jar, but you could also use a recycled plastic parmesan cheese container. If you choose to use a citrus oil though, you need to use a glass container because it can eat through the plastic. You can purchase the slotted lids for mason jars
, or just use a hole punch to make your own!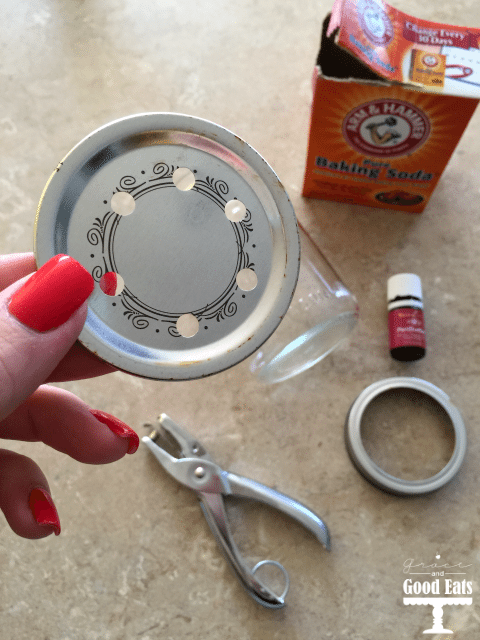 Fill the clean, empty jar 1/3 full with baking soda and add 5 drops of essential oil. Fill with 1/3 more baking soda and add 10 drops of essential oil. Fill the remainder of the jar and add an additional 5 drops of oil. Put the lid back on (before you cut your holes!) and shake the jar to mix up the baking soda and oil. Now just sprinkle generously on your carpets, wait about 20 minutes, and vacuum!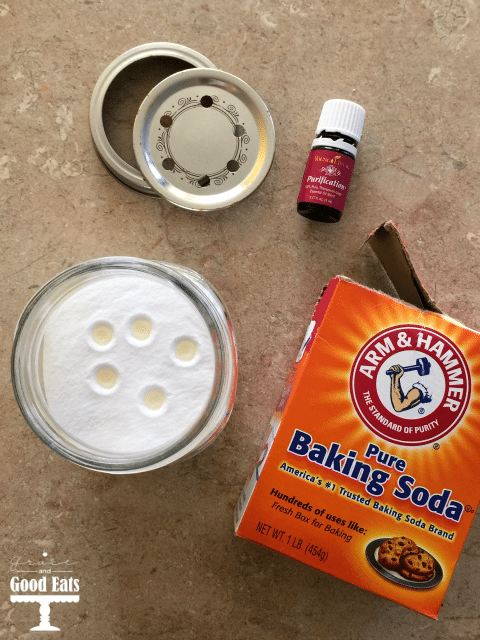 If you have any questions or would like to find out how to get started using essential oils, please let me know! While I know there are many options of oils available these days, I only recommend Young Living Essential Oils.
Find out more about Young Living Essential Oils.