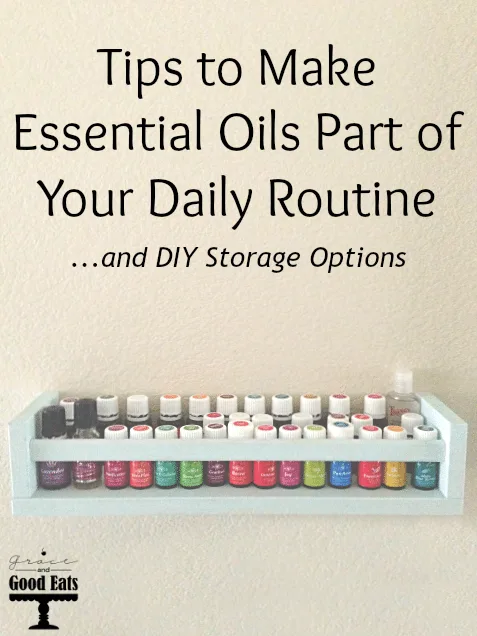 I've been using essential oils for almost a year now, and have found that people are eager to learn about the oils, but after they actually get them home sometimes struggle with incorporating them into daily routine. I felt the same way when my kit arrived… I have them, but now what?
One of the best things I ever did was purchase roller balls for my oils. They fit perfectly on the bottles and makes application SO quick and easy. No mess, no getting it on my fingers, no getting out the carrier oil. I've also found it's "less scary" for my kids to just quickly swipe on an essential oil from a roller ball. You know even if it's just Neosporin and a Band-Aid, they still worry it's going to burn or hurt, but with the roller balls they don't make that same association. For oils you will use every day I HIGHLY recommend this!
I'm the type of person that doesn't jump up and go to the doctor at the first sign of a sniffle or pain. If I break down and go, then the trip (and co-pay) is warranted. I've found that one of my favorite ways to use my oils is as a "first defense", as well as for those small annoyances that don't warrant a trip to the doc. Things like insect bites… or in our house, little sister bites… scrapes, cuts, etc.
Another tip for getting the most out of your oils is to store them where it makes the most sense. I have a shelf in my bathroom beside my sink that holds most of our oils. There are a few I keep out in plain sight- I like to keep peppermint with me and my citrus oils in the kitchen so it's easier to add them to my water. I also keep the cardamom on my nightstand and it's the last thing I do before climbing into bed. I purchased this Spice Rack
and painted it light blue to hold my essential oil collection. I love the way it turned out! (Metal Nail Polish Racks
are also a great option if you have a larger collection!) I highly recommend purchasing the lid labels for the oils as well, it makes it super easy for me to find the one I'm looking for without moving each oil.
If you have any questions or would like to find out how to get started using essential oils, please let me know! While I know there are many options of oils available these days, I only recommend Young Living Essential Oils.
Find out more about Young Living Essential Oils.
*Disclaimer: These statements have not been evaluated by the Food and Drug Administration. This information is not intended to diagnose, treat, cure or prevent any disease. The information on this site is not intended or implied to be a substitute for professional medical advice, diagnosis or treatment. Please confirm any information obtained from or through this web site with other sources, and review all information regarding any medical condition or treatment with your physician. Never disregard professional medical advice or delay seeking medical treatment because of something you have read on this website.