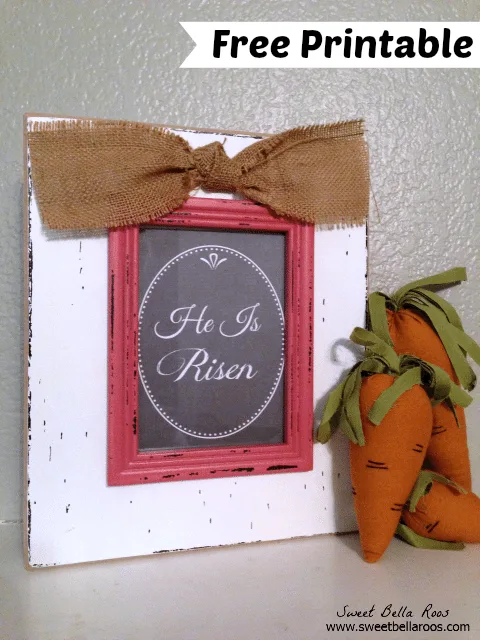 Friends, I am so excited for Spring. It has been an obnoxiously long winter here in Texas! I know I say every holiday is my favorite, but this time it's true- I love Easter. Sweet babies in their Easter outfits, the egg hunts, budding trees, and of course the resurrection of our Lord and Savior. Not to mention, Easter has the best candy of all the holidays. Hands down.
I've been slowly decorating my Easter mantel, and I was so excited about this frame that I had to share it now. You could easily DIY this- paint a wooden frame white, scuff it up with some sand paper to get that shabby chic finish, and attach a simple burlap bow. I found this already finished at Hobby Lobby (50% off) and wouldn't you know it just jumped in my cart. Sometimes even crafters get lazy. 🙂
When I saw it I immediately knew I wanted to put a chalkboard printable inside. It's been sitting on the mantel waiting for me to create the printable, and it didn't take Isabella 5 minutes to call me out on it. "Mom, who is this family on our mantel???"
Download the He Is Risen printable.
I'll be sharing more of my DIY projects from my Easter mantel in the next few days. Be sure to check back!