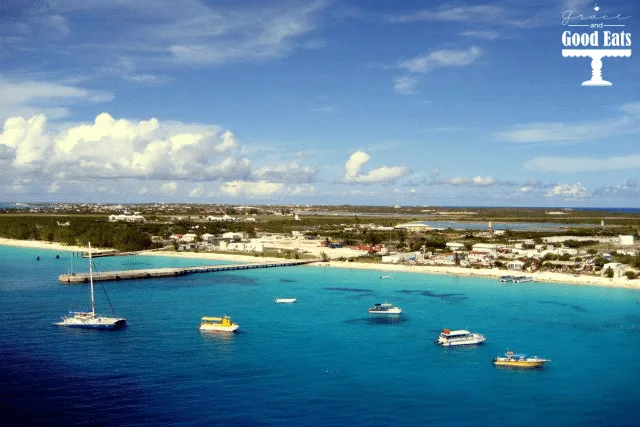 Our first stop was in Grand Turk of the Turks and Caicos Islands. I will be the first to admit that I knew nothing about this island prior to visiting, other than the fact that they are a part of the British Kingdom. (The honeymoon was my first trip outside of the United States; I at least wanted to know what government we were dealing with ha-ha.)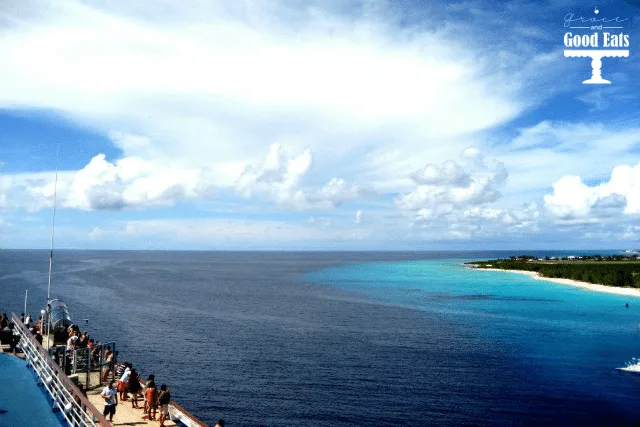 When we disembarked we walked along a pier to the southwestern beach at Grand Turk. Everything was so blue; it was hard to determine where the water stopped and sky began.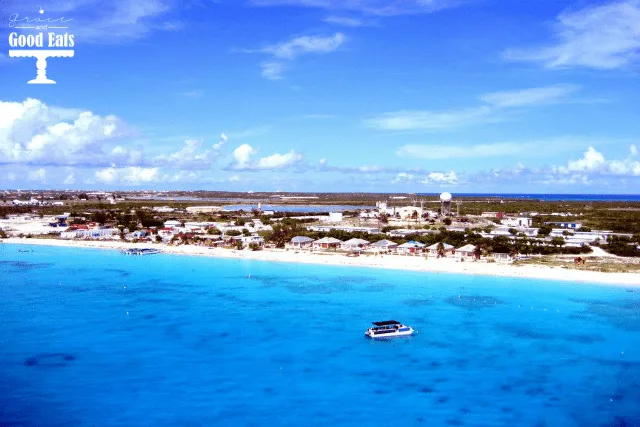 For this stop we chose power snorkeling as our excursion. On the way to our dive site, the bus driver told us about the history of the island. Some estimate that Grand Turk was the landfall island of Christopher Columbus during his discovery of the New World in 1492. The island was first colonized by salt miners from Bermuda. (The island is no longer used for this.)

Grand Turk gained international attention when John Glen landed near the island in 1962. There is a replica of Friendship 7 at the entrance to the Grand Turk Island airport.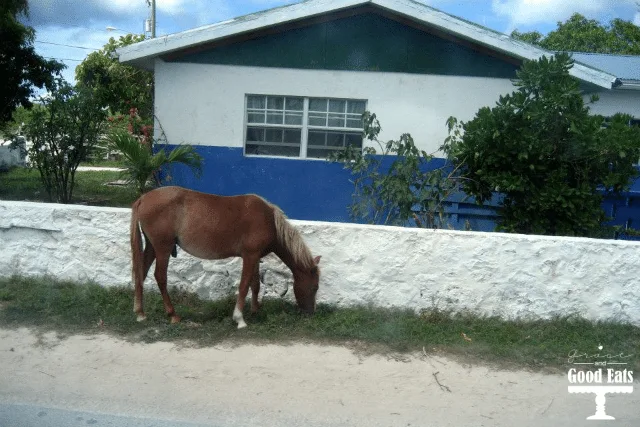 There were wild horses roaming freely all over the island. When the population gets too large they ship a portion of them to Haiti.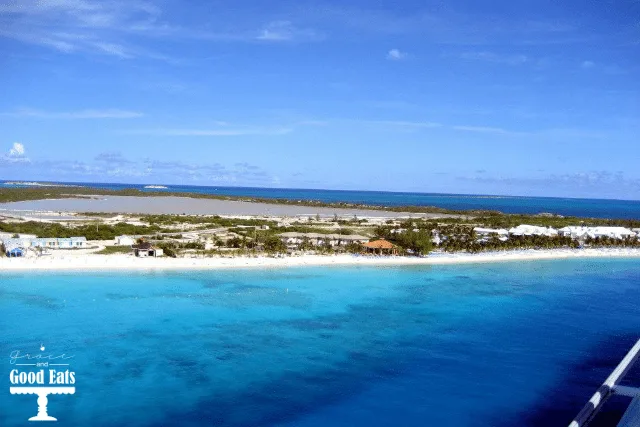 In September 2008, Grand Turk was devastated by Category 4 Hurricane Ike with 135mph winds causing $500 million in damages. The island was declared a disaster area, with 95% of houses lost. Signs of the destruction, and continuous rebuilding, were still apparent during our trip.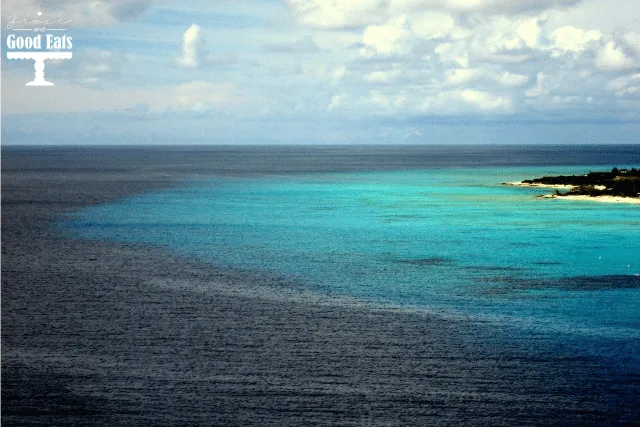 I just realized this is starting to sound like a book report version of "what I did during my summer vacation". The fun part of this stop was absolutely the power snorkeling. Now, I will say that I am not a huge fan of swimming. Swimming… as in too far from the shore to stand up and going deep underwater… swimming. My husband on the other hand, LOVED it. He was going all over the place, swimming right up next to the barracudas, trying to go down as deep as the guide. By the time we had to swim back to the boat his machine had almost ran out of power ha-ha.
Here are some pictures from our not-so-great underwater camera. Remember what James said about this yesterday?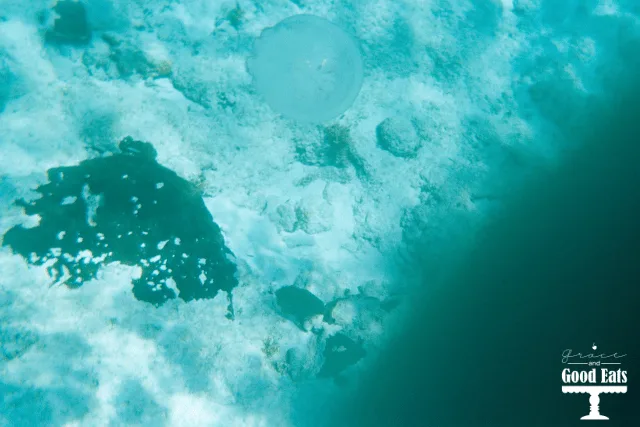 Jellyfish… and my husband's finger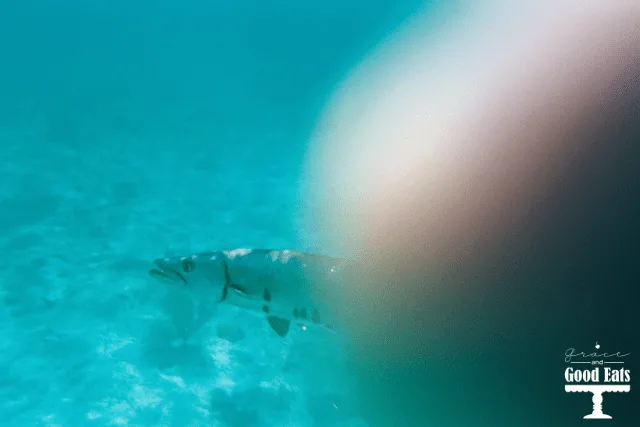 Barracuda… and even more of my husband's finger
The snorkel machine (?)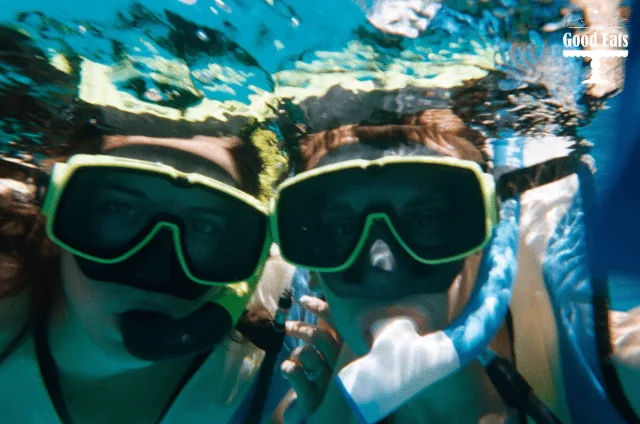 I love this picture…and look NO fingers! (Pretty sure I took it ha-ha)
Tomorrow I will post about our stop in Half Moon Cay. (I promise, no history lesson.)