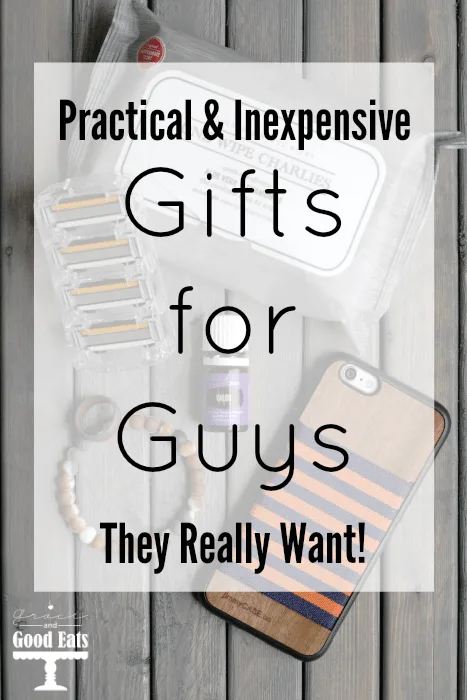 My husband is a very practical guy, as I've found most men are when it comes to gifts. Practical doesn't have to mean another tie, coupon for a back rub, or any other typical "dad gifts" though.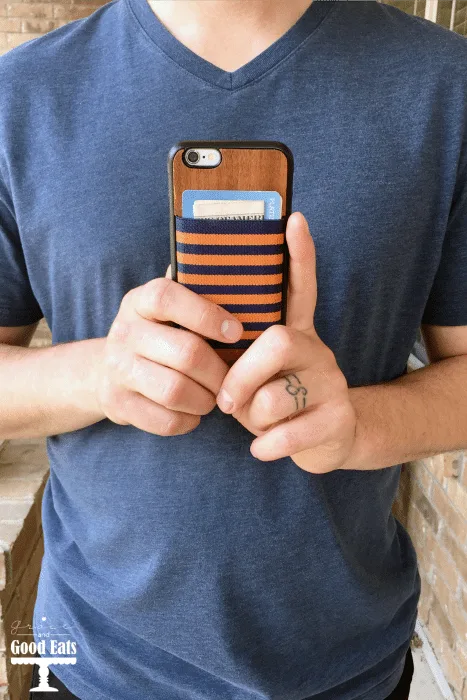 I've gathered up a list of my favorite practical & inexpensive gifts for guys (all under $40!) and included some (affiliate) links below for you to check out. Perfect for husbands, dads, grads, or any other special guy in your life: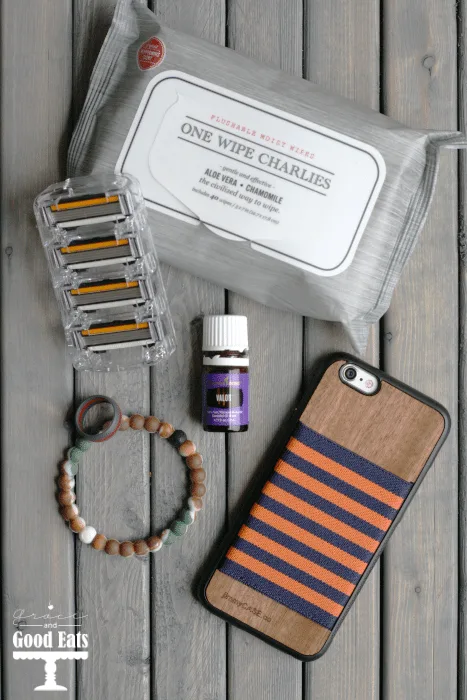 Dollar Shave Club Membership: James has been using this service for years. Sign up for free, select your blades (ranging from $1, $6, or $9), receive a free handle with your first month, and then continue to receive blades either monthly or every other month after that. Ridiculously cheaper than buying them anywhere else and amazing quality. Not gonna lie, it's kind of a gift for myself at the same time because I've been known to steal a blade or two. They have also branched out into offering other essentials like shave butters, face cleansers, and hair products. James loves the "One Wipe Charlies."
QALO ring: QALO= quality, athletics, love and outdoors. It's a Hypoallergenic, Non-Conductive, Non-Porous Medical Grade Silicone ring perfect for wearing to work, the gym, or just daily. As a firefighter, it's not safe for him to wear his gold wedding band for fear of it getting caught on something. I've considered getting one for myself to protect my rings from getting scratched at the gym. They come in tons of colors.
Lokai bracelet: Lokai is infused with elements sourced from the highest (Mt. Everest) and lowest (Dead Sea) points on earth to signify that throughout life's circular journey it will be marked by highs and lows. The Lokai bracelet is a constant, wearable reminder to lead a balanced life, staying humble though the highs and hopeful through the lows. Lokai also dedicates 10% of net profits to giving back via a variety of charitable alliances.
YL Valor Essential Oil: This essential oil is a woodsy, positive scent comes from a blend of Black Spruce, Blue Tansy, Rosewood, and Frankincense. It is used for empowerment, confidence, and energy balance. James loves the smell and wears it every day instead of cologne (which are full of toxins and chemicals).
jimmyCASE: The jimmyCASE combines your phone case and your wallet to simplify your life and lighten the load of things you have to carry on a daily basis. Unlike wallet cases made from plastic or leather which have limited stretch, jimmyCASE is designed to be used without stretching out. jimmyCASE's elastic bands are custom-woven and can hold up to six cards or bulky items like a car key without losing elasticity. Made in the USA; the wood core is made from military-grade mahogany, which is incredibly strong and light. Unlike folio-style wallet cases, there is no flap to get in the way when you are talking on the phone, or block the camera when you are taking a picture. It comes in a variety of customizable colors for various iPhone sizes. Order today and you can get free shipping to the USA and 10% off your purchase!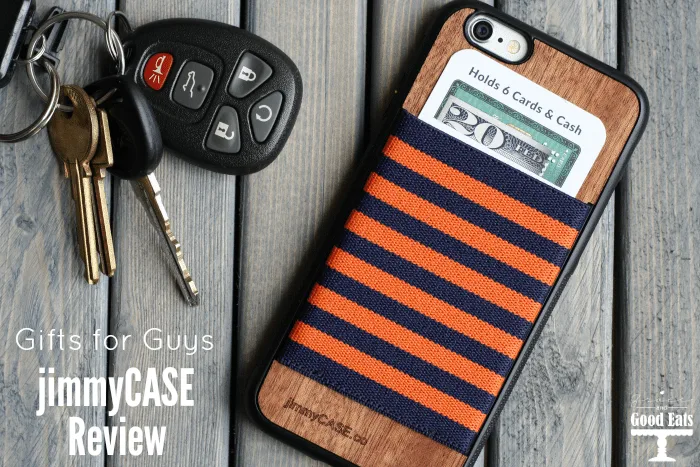 These are all items that my husband personally loves and uses on a daily basis. While these gifts would be great for any guy in your life, they are especially ideal if you are buying for a first responder. James loves having a safe option to swap out his wedding ring and not having to carry his wallet around with him when driving the fire engine. Because he has to be clean shaven on shift so that his oxygen mask fits properly, quality razors have been a life saver for frequent shaving. And who wouldn't want an extra boost of balance and confidence, especially in a high-risk and potentially dangerous profession?
jimmyCASE provided me with product to facilitate this review. All thoughts and opinions are 100% mine.