Be the coolest snack mom (or dad!) around when you download these free printable baseball tags for your kiddo's next game day. Print these baseball snack tags and attach them to a delicious snack to share.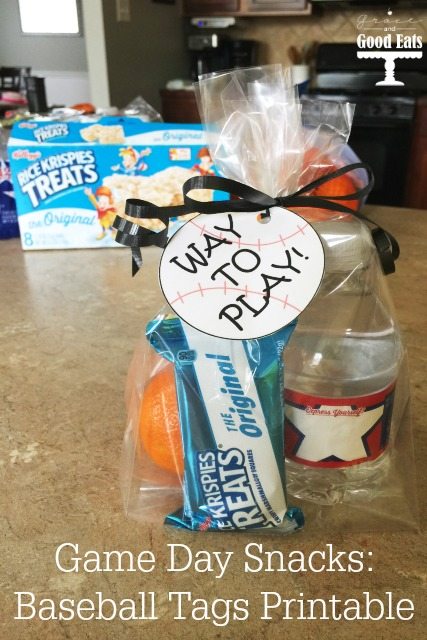 Isabella has been playing team sports for almost five years now. We've tried our hand at soccer, kickball, and T-ball. She loves to play and get to be with other kids her age, and I love what organized sports is teaching her about life. Some of my favorite memories growing up were playing sports, and it's even more fun to get to watch her experience it now. Little sister isn't enjoying watching her as much as we are though, she would much rather be out there getting in on the action! Sophia is just sure that she is big enough to play too.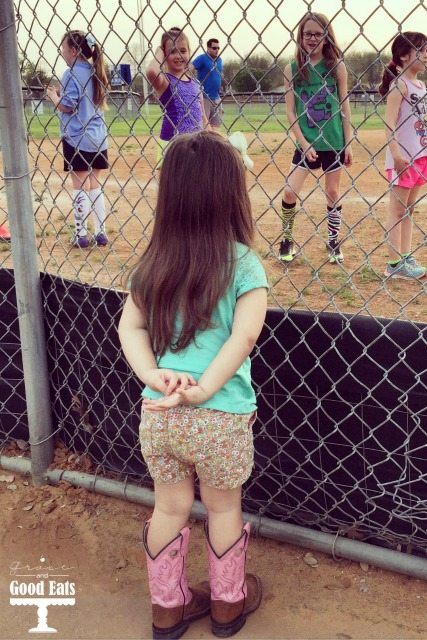 Isabella has definitely liked some sports more than others, but one thing has remained the same no matter which game she is playing: her love for the post-game snacks. The first year we played sports, when she was just barely three years old, she would make it half way through the game and ask- "when do we get snacks?" Ha! I think she liked the surprise each week of what it was going to be as much as she liked actually eating whatever it was. She is always excited when it's our turn to bring snacks and she gets to help me pick them out. The current favorite: Kellogg's® Rice Krispies Treats®.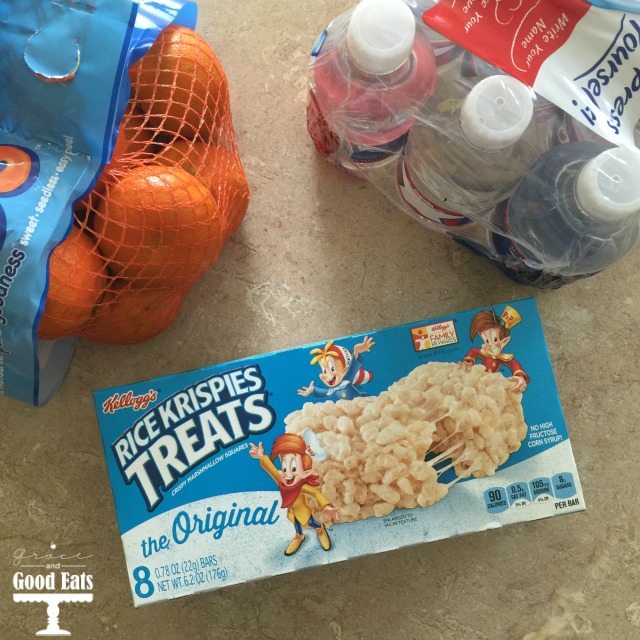 I created this "Way to Play" free printable baseball tag to go with your snack bag. I like to add in a piece of fruit, usually a clementine, and a mini bottle of water. I also like to bring a few extras for the little siblings as well. 🙂
Click the link above to download the baseball snack printable for yourself.
This is a sponsored post written by me on behalf of Kellogg's® Rice Krispies Treats®.