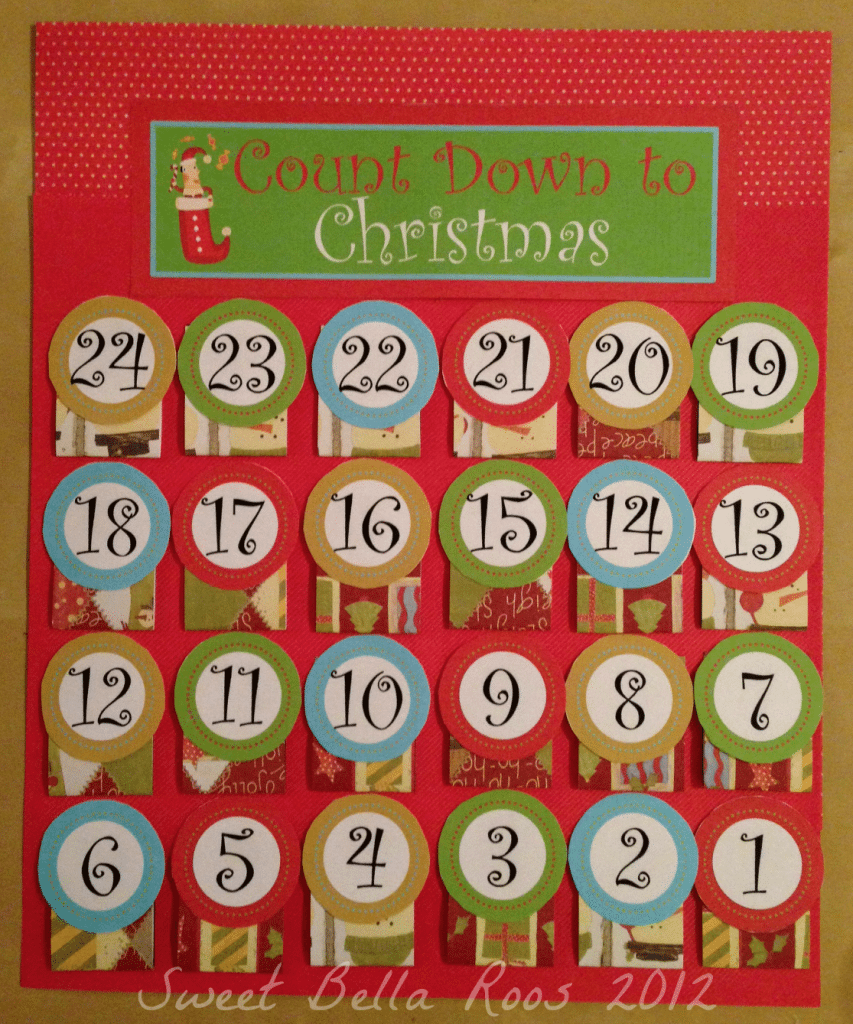 I haven't been ready to jump into the Christmas fun yet; it's a rough transition going from pumpkin to peppermint! I keep seeing all the super cute 'Elf of a Shelf' ideas and for about 30 seconds I consider going to buy one… but then I remember I have a newborn 3 month old, I'm back to work full-time, building a house, considering going back to school, and I just can't handle that level of commitment right now.
So instead I wanted to create something fun, and easier to manage, that could still become a tradition in our family. Advent calendars are popping up all over Pinterest, so I decided to join the fun!
I've created a FREE Advent Calendar Printable for you! You can either use my ideas, or use the blank template to write in your own. I liked the idea of doing Christmas activities and experiences, instead of candy or trinkets.

You can download the files here:
–Instructions
–Days
Note: You will need BOTH, but can pick and choose what you need to actually print from the instructions file.
Here are the activities I have created for the next 24 days:
Watch a Christmas movie
Decorate cookies
Go look at Christmas lights
Make an ornament
Enjoy a Christmas treat
Open one present (This will be our Christmas pajamas that we do every year!)
Stay up late 15 minutes
Decorate the tree
Unwrap a book to read
Make hot chocolate
Write a letter to Santa (Need a template for that? Check out my free printable!)
Read about the birth of Jesus
Make holiday cards
Take cookies to our local heroes (We take cookies to our local firefighters and police)
Attend a holiday event
Make a treat for a neighbor
Donate a toy or other item (I plan to "adopt an angel" so I added a few of these to our list)
Eat a piece of candy
Get donuts with Dad
Read two stories at bedtime
Donate a coat or other item
Help wrap presents
Donate a pair of shoes or other item
Sing Christmas songs
The instructions are all included with the printable attachment. You will need 2 sheets of 12×12 scrapbook paper and 3 sheets of 8.5×11 scrapbook paper. (If you don't have that size, just cut a 12×12 to fit).
Tip! When you are printing the paper, keep in mind that these will be folded in half, so make sure you not only print on the correct side of the paper, but also that it is in the direction you need so the "pretty side" is what you see when it's all done. Clearly I didn't think of this in time, and now my snowmen are upside down. Sigh.
I made the circles 2″ thinking that would be perfect for my handy-dandy Martha Stewart circle punch… you know, not to be confused with the handy-dandy Martha Stewart 1.5″ circle punch that I actually own. Double sigh!
I'm really happy with how it turned out and I can't wait for BellaRoo to see it tomorrow! I'd love to hear your ideas for different activities you plan to include!