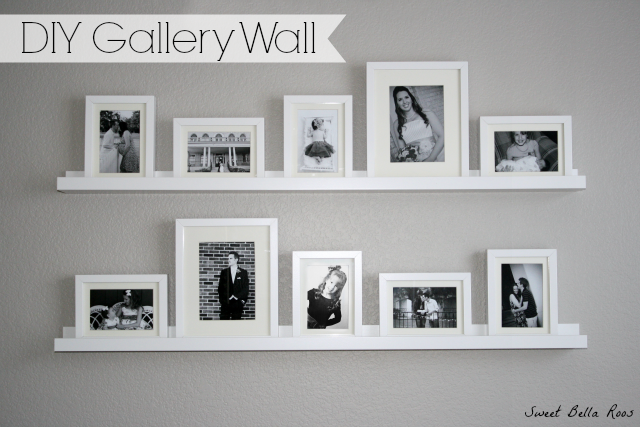 This weekend we finally finished our dining room makeover. I can't wait to share it with you tomorrow. Today I am going to give you a sneak peek, and show you how I created this easy DIY photo gallery wall using frames and shelves from IKEA! This might be my favorite space in the house right now.
I love projects that basically build themselves. All I had to do was hang two shelves, pop some pictures into the frames, and set the frames on the shelf. Took me maybe five minutes. Here's what you need:
So total about $55 (+ the cost of pictures, which I printed myself at Walgreens).
I love that this wall shows our family story. It showcases pictures from all of our recent major life events, and chronicles our love story from dating, engaged, married, pregnant.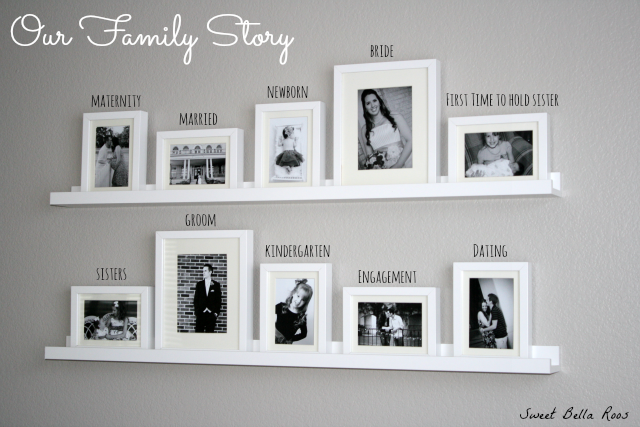 Right now I have a mirror on the opposite wall, but I would love to swap it out with a large canvas picture of the whole family. That requires us getting new family photos taken… so it's on my to-do list.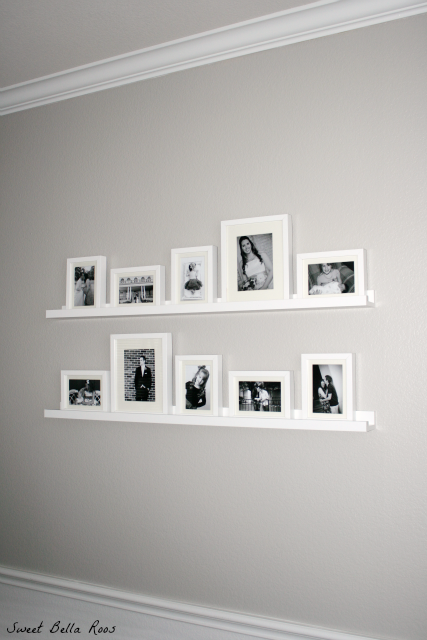 Come back tomorrow for the dining room before and after reveal! (UPDATE: You can see the before and after makeover here.)
You can see my gray & yellow inspiration here.