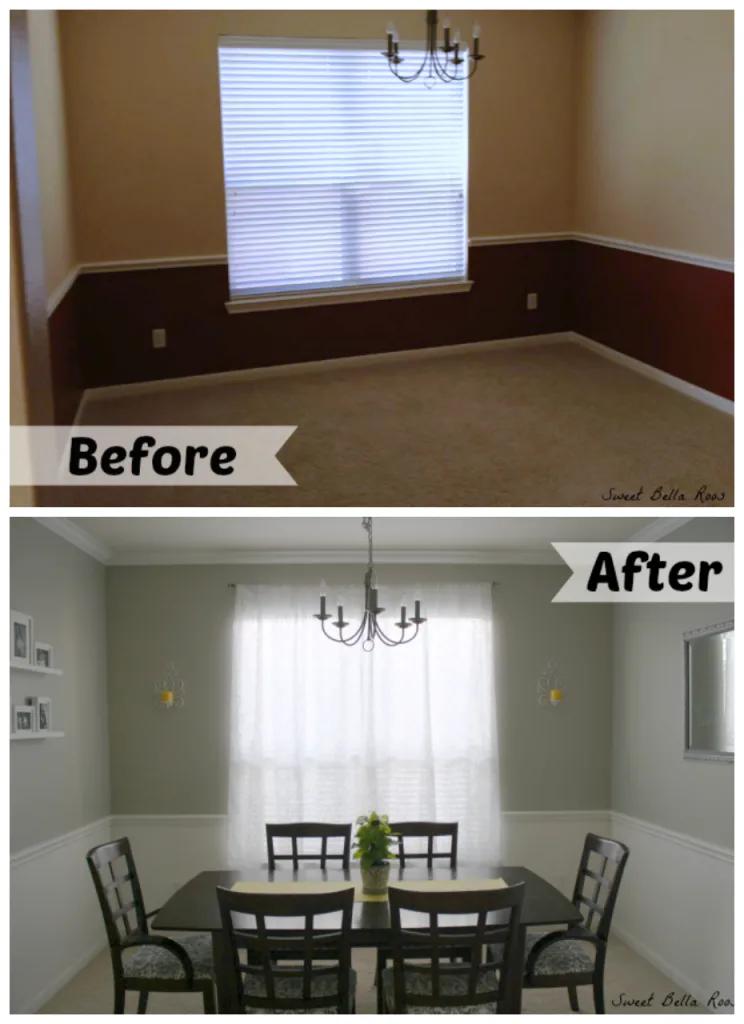 We've lived in our new house four months now, and I am happy to say I finally have one room completely finished! We are in the process of painting the rest… and well, it's been a very long process ha-ha. I am beyond happy with how the dining room turned out. It's quickly become my favorite room in the house.
As you can see from the 'before' picture the room was very blah and very dark red. The colors didn't flow together and it made the room seem smaller than it was. I knew I wanted to lighten up the room, especially after putting our dark wood table in there.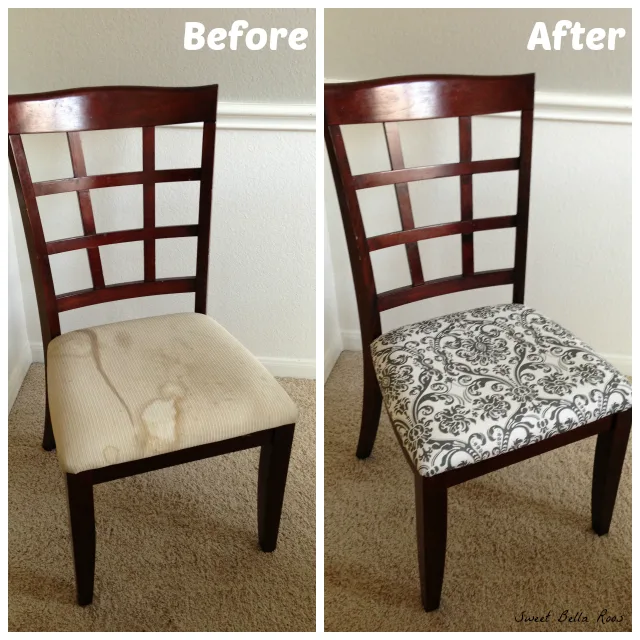 The chairs were my first project to tackle in the dining room. And from the before and after picture, it should be obvious why. I bought this table off Craiglist for $100. Can you say steal? Solid wood, with a fold-in leaf, and six chairs? I actually really liked the fabric on the chairs, it was a nice neutral color and a nice texture… but I just did not want to put in the work to clean them up. We lived with them like that for almost two years! I thought it would be too hard to recover them because I had never done it before. I can now say- if you think you can't recover a chair- you can! It was SO easy! One of my girl friends helped me and we had it done in no time. The hardest part was lining up the patterns on all of the chairs so they would be the same. So keep that in mind when you pick your fabric! (I got this gray & white damask from Hobby Lobby- $8.99 yd)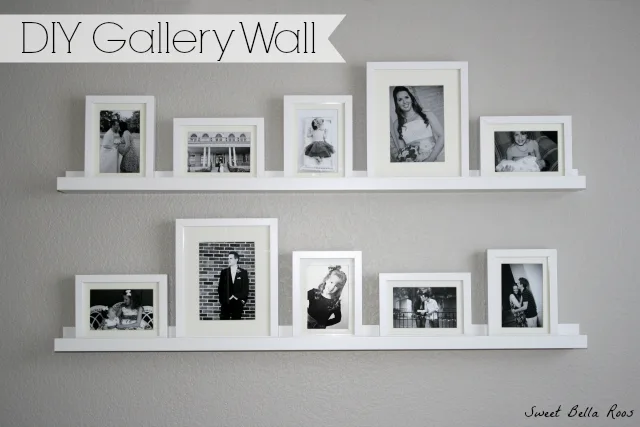 My next project for the room was my DIY Photo Gallery Wall- you can read the full post with where to purchase the supplies: here. Another easy project that really completes the room.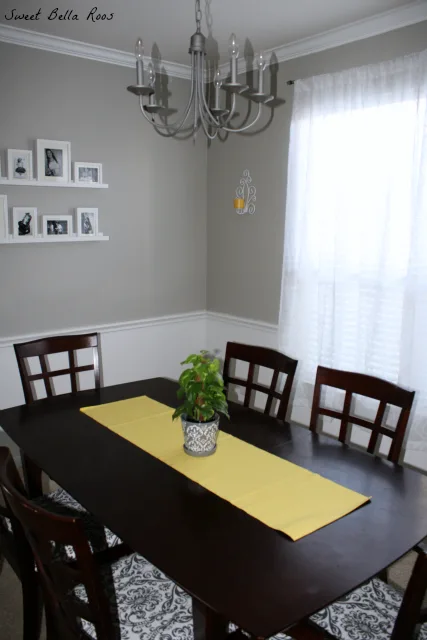 Lucky for me the light fixture was already a nice gray finish. I might try to do something later to "pretty" up the hanging cord.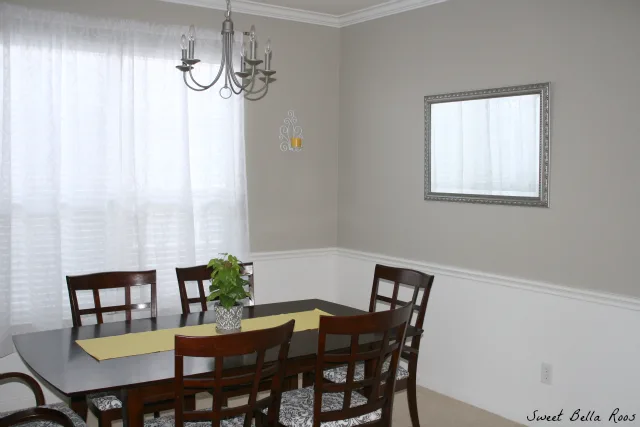 Here's a list of the other items I added:
Curtains: Target $19.99
Curtain Rod: Ross $6.99
Fake Plant: Ross $9.99
Vase: Big Lots $8.99
Wall Sconces: We had these, I spray painted them white from black
Candles: Target Threshold hibiscus papaya candle (smells amazing) $2.99
Mirror: Lowe's (gift from several years ago) $79.97
Table Runner: Ikea $7.99
Gray paint: Olympic brand, Stormy Weather (we color matched to Behr)
White paint: Olympic brand, Gypsum (also color matched to Behr)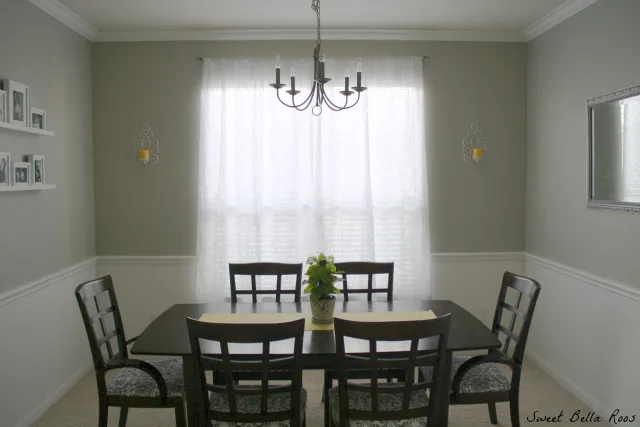 It's so pretty now I don't want to use it ha-ha! What's your favorite room in your house?