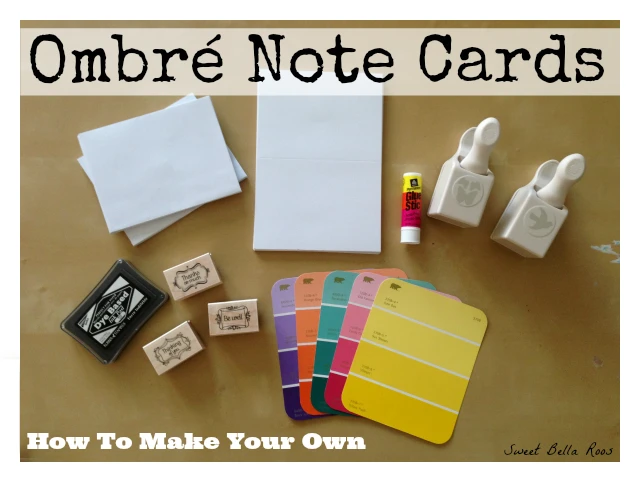 As you know we have been busy redecorating the house (see our dining room makeover here), and through that process I have collected my fair share of paint color sample cards. Rather than throw them away after you have finally honed in on the perfect hue, use them for a super easy craft and make your own ombre note cards!
I needed to make some thank you cards to send to my guests after my Living Naturals party this weekend (more on that later), and I whipped up a dozen cards in no time. The process is pretty self explanatory:

I picked up the super cute 3 pack of stamps at Michaels, as well as the Martha Stewart butterfly and bird punches. (Currently BYG1 50% off!)
Are you a paint chip sample hoarder like I am? I'm still searching for the *perfect* yellow for my kitchen. Can't wait to share with you which one I pick!