This shop has been compensated by Collective Bias and its advertiser. All opinions are mine alone. #TrickOrSweet #CollectiveBias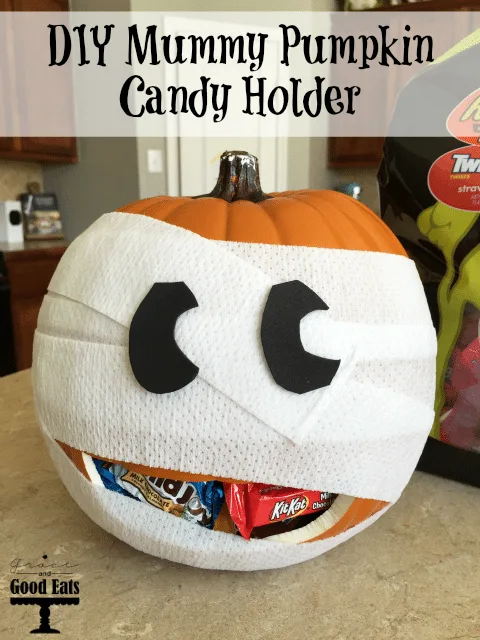 I am so excited for Halloween this year! I've had my mantel decorations and wreaths up for weeks now, even though we are still hitting 90 degree temps here in Texas. Sophia recently turned three and is SO looking forward to participating in all the festivities. The previous years, while she looked absolutely adorable, she wasn't too sure about the whole idea behind trick-or-treating. We've been practicing and she can't wait to visit our neighbors with her big sister.
Isabella would go all night if we let her, but I don't anticipate Sophia's tiny legs or my 8 month pregnant self lasting very long. I stocked up on the large bags of Hershey's candy at Walmart so while Isabella and the hubs carry on, Sophia and I will stay home and pass out candy. Instead of just letting it sit in our pantry for a month I made this super easy DIY Mummy Pumpkin Candy Holder.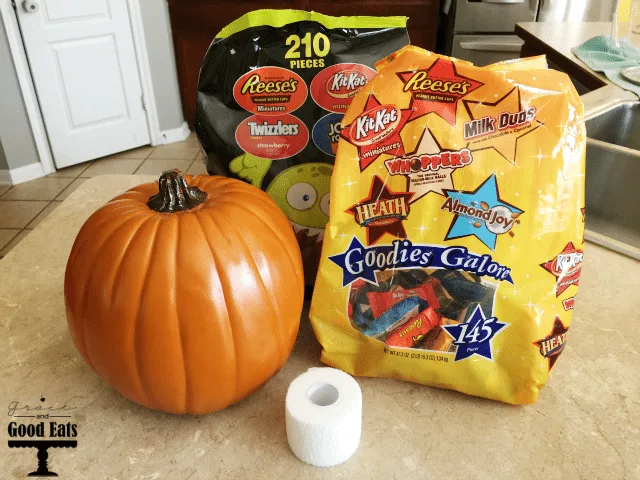 All you need to make your own is a faux pumpkin and a roll of gauze. Carefully use a utility knife to carve a large mouth in the fake foam pumpkin and then wrap it to look like a mummy. You can use hot glue or double-sided tape to adhere it to the pumpkin, but the gauze I had stuck to itself perfectly. I used a piece of black felt to cut out the eyes.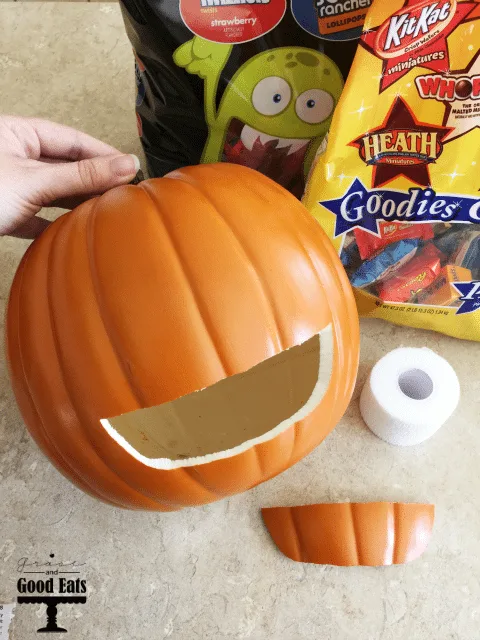 It looks so cute sitting on our counter and serves the purpose of storing our candy at the same time. Not to mention it's easier for me to sneak a piece or two with it out in the open. The big variety bags fit perfectly inside, but if you need to eat a few leftover pieces to make it all fit I won't tell! 🙂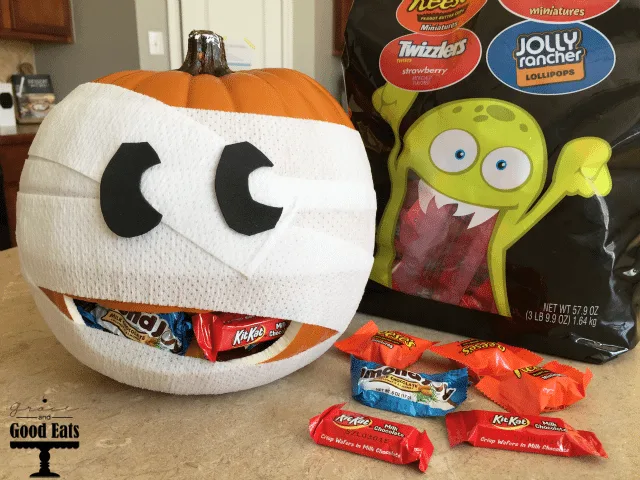 Be sure to check out more Hershey's Halloween Candy at Walmart. I'd love to hear your favorite!