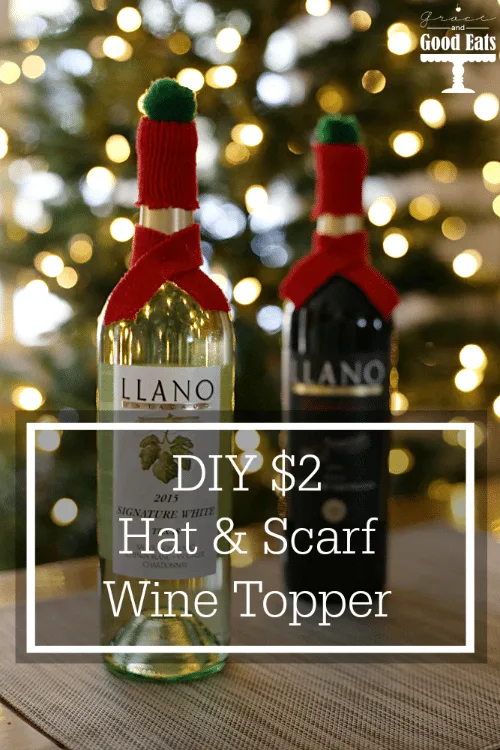 My trip to Napa Valley a few weeks ago renewed my interest in wine. I tend to find something I like and stick with it, but it was fun to sample a variety of different wines and discover new favorites. It always blows my mind how different a wine can taste when paired with different flavors. If you've never done a tasting tour or pairing class, I highly recommend it!
When Llano Estacado Winery, located in Lubbock, Texas, reached out to me to partner on this post, I couldn't wait to sample some of their Texas wines! Did you know Texas is actually the site of the first vineyard established in North America by Franciscan priests circa 1662, and is now America's No. 5 wine producer? With over 4,000 acres of producing vineyard farmland today, I had no idea Texas had so much wine history.
Llano Estacado is the largest, best selling Premium Winery in Texas and has been an ongoing pioneer in introducing not just Texans, but also the entire world to the great wines made in the Lone Star State. The winery produces approximately 50 variertals of wine, available for purchase statewide at your local retailer, or online at www.llanowine.com.
I tried Llano Estacado's 2015 Signature White (a blend of 51% Sauvignon Blanc, 23% Chenin Blanc, 15% Viognier, and 11% Chardonnay) and 2014 Cellar Reserve Cabernet Sauvignon. The Signature White is the perfect reception wine for holiday parties and easily pairs with a variety of foods like mozzarella caprese salad or herb grilled chicken. The Cellar Reserve Cabernet Sauvignon is among some of the finest wines Llano has to offer and pairs beautifully with a hearty Holiday steak dinner. (Also delicious with a big plate of Texas BBQ or hearty chili.)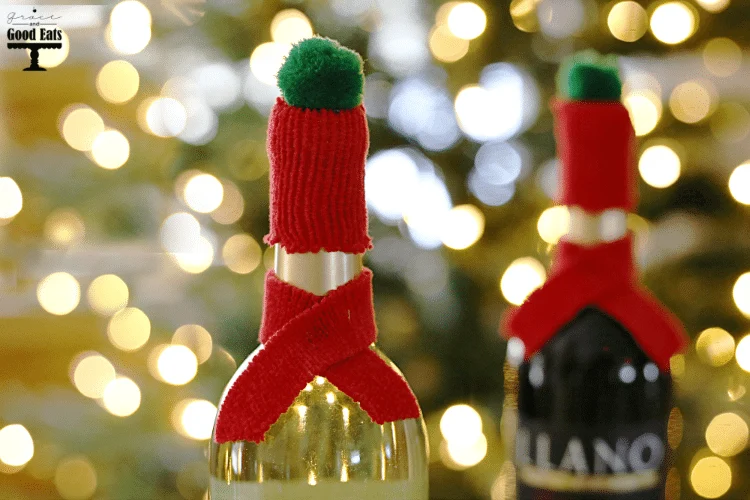 The holiday season is the perfect time to discover and enjoy new wines as you celebrate and gather with loved ones. Wines also make a great gift for friends or family, especially for the host or hostess of your holiday party. Make your wine bottle totally giftable with these easy DIY hat and scarf wine toppers!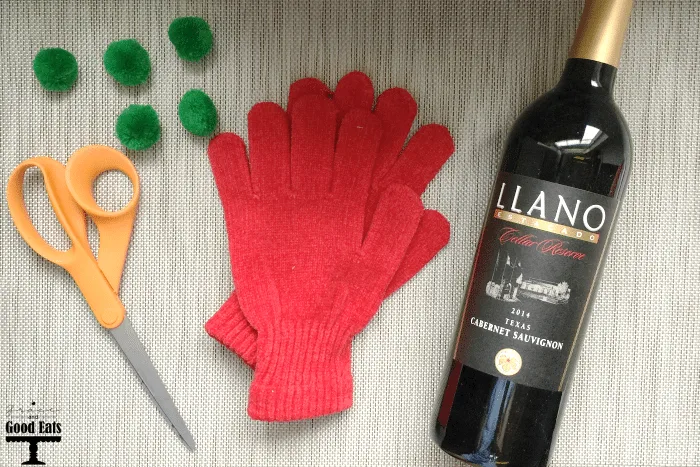 Pair of gloves
Felt pom poms
Scissors
Hot glue gun
Cut the fingers off the glove. Slip one of the "fingers" over the top of the wine bottle. Use a hot glue gun to attach a pom pom. Take the remaining fabric from the glove and cut into strips. Cross one of the strips of fabric around the neck of the bottle and attach with hot glue. See the video below for a quick demonstration.
DIY Hat and Scarf Wine Toppers

Make these adorable DIY Hat and Scarf Wine Toppers from a pair of $1 store gloves!

Full Tutorial on Grace and Good Eats AD: https://www.graceandgoodeats.com/diy-hat-and-scarf-wine-topper/
Wine from Llano Estacado Winery

Posted by Grace and Good Eats on Thursday, December 8, 2016
I found these gloves and pom poms in the $1 section. You can easily make several toppers out of one pair which makes these way less than $2ea. Super easy and so festive!