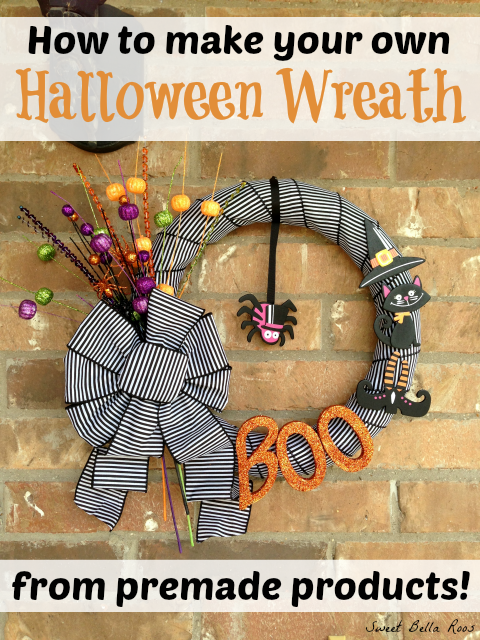 I am what some might consider an impatient crafter. Where I enjoy the process of baking, covering my kitchen in flour and watching simple ingredients turn into deliciousness, I do not usually enjoy the process of crafting. I'm all about the end result. The less tools I have to get out the better, and nothing should ever take more than one coat. If this sounds familiar, this DIY Halloween wreath project is for you!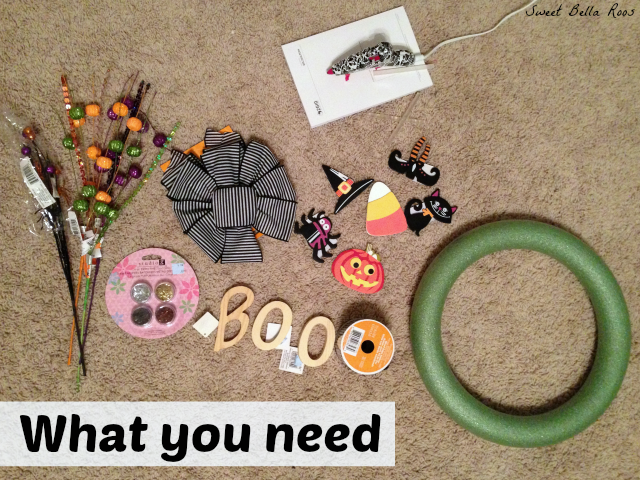 I purchased everything I needed to make this wreath from Michaels. Here's what you need:
-Green Styrofoam wreath
-Ribbon (1 spool)
-Premade ribbon bow (or extra ribbon to make your own)
-Wooden letters
-Glitter
-Mod podge
-Hot glue gun
-Premade painted wooden cut outs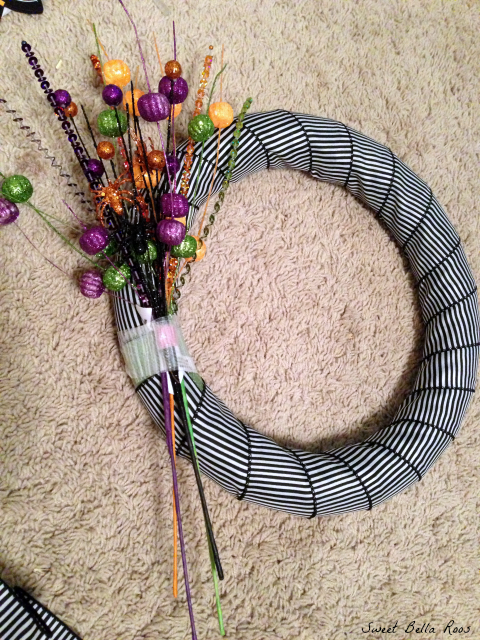 Wrap the ribbon around the wreath and secure with hot glue. Attach the embellishments with hot glue or heavy duty tape. Place the wooden cut outs and bow on the wreath before attaching them permanently to get an idea of placement and spacing. I used mod podge to coat the wooden letters and then cover in glitter. Allow to dry thoroughly before gluing to the wreath. I glued the spider cut out to a string and hung it from the top center of the wreath. I am not a terrible bow maker, but I am a perfectionist, and it was TOO easy to use a premade bow for this. I love that I was able to find coordinating ribbon to match, but would also be cute to mismatch and bring in another dimension of color or pattern.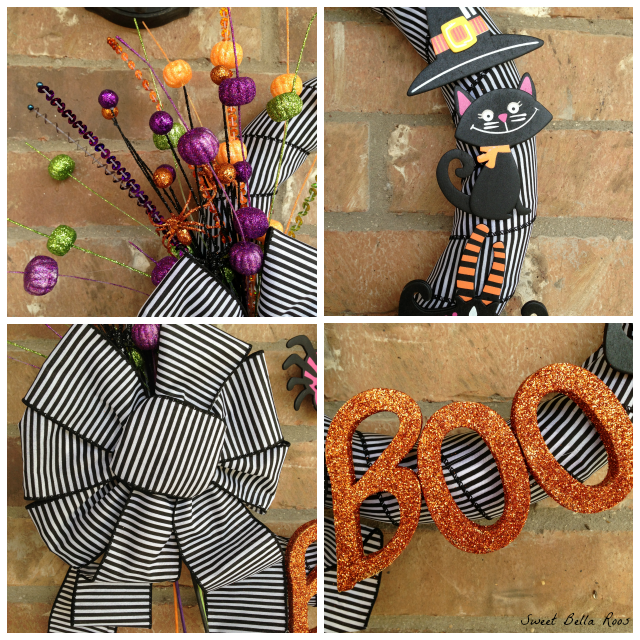 It makes me happy to walk past this guy hanging on my porch every day. I love that this wreath brings in some of those bright colors I talked about yesterday with my spooky-not-scary DIY Halloween Mantel decor.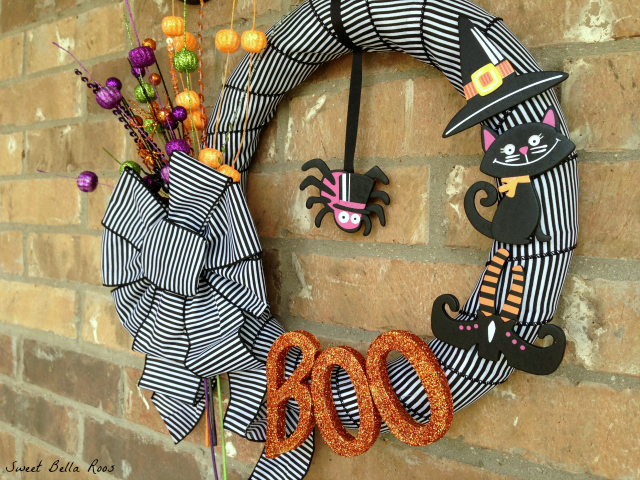 This wreath falls in-between DIY and premade. Still customized and original, but ridiculously easy to assemble. Do you prefer to DIY your seasonal wreaths or buy them premade and ready to go?