Adorable little DIY Felt Fortune Cookies. We made these as Girl Scout SWAPs for camp and they made for an easy kid-friendly project.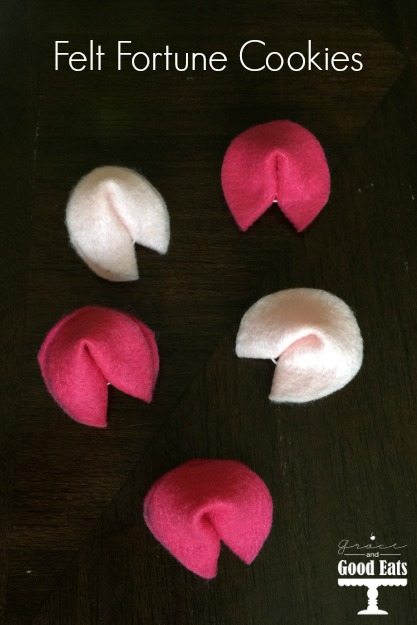 I am the Queen of last minute projects. There's no motivation like procrastination. As I was going over the checklist for Isabella's Girl Scout Camp this week, I remembered about SWAPS! (Girl Scout SWAPS = Special Whatchamacallits Affectionately Pinned Somewhere) It's a fun tradition of Girl Scouts exchanging keepsakes and making new friends. Since I completely forgot, and didn't have time to make it to the craft store, I needed to come up a SWAP ASAP with something from materials I had on hand. These DIY Felt Fortune Cookies were SO easy and only required felt, a needle, and thread!
Step One: Cut out the felt circles. We used a plastic lid (about 2in across) to trace the circles and cut them all out to be uniform in size.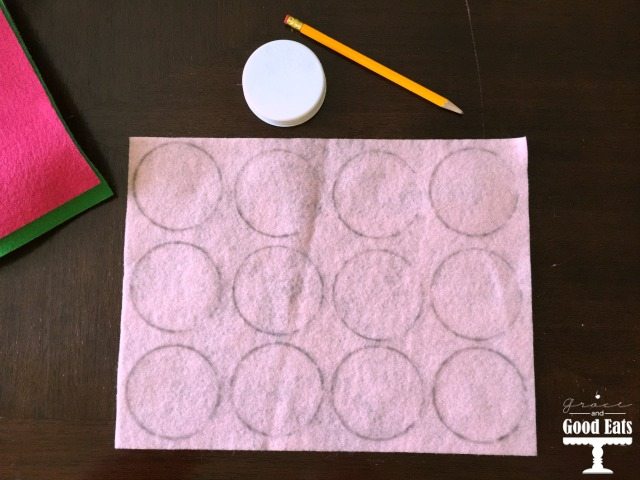 We needed about 24 cookies, so we decided to use two shades of pink felt.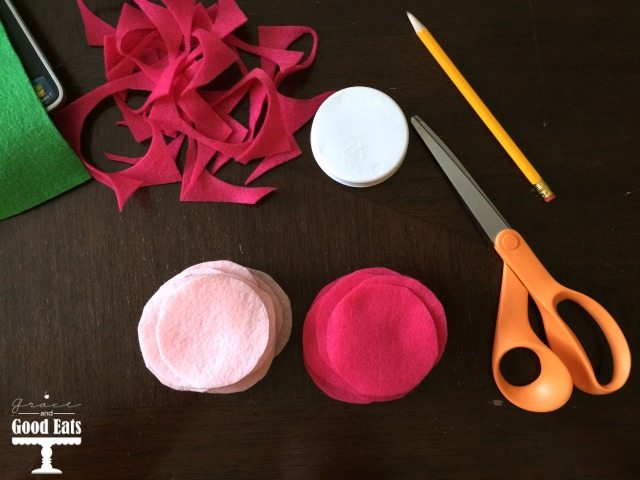 Step Two: After you have all the circles prepared, you need to add a small stitch to the center. Fold each circle in half and sew a small stitch in the middle, as shown below. They should look like little tacos. I did this by hand with embroidery floss, but you could certainly do it by machine as well if you know how.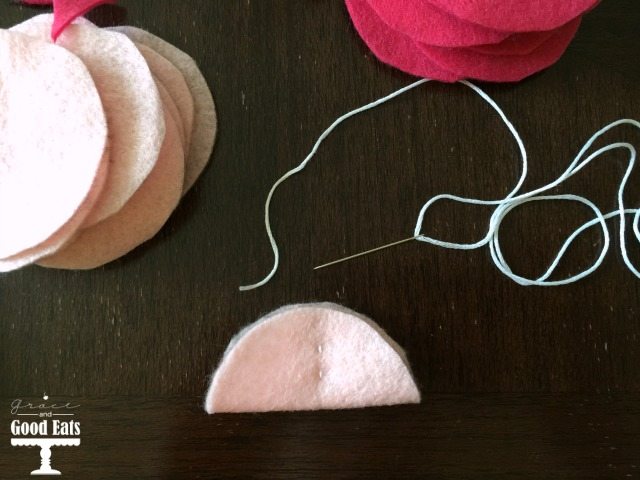 Step Three: Fold each of the sides in towards the center. Now you have your cookie!
Optional: Now you can use a safety pin to add a fortune. Since we plan to use these for Girl Scout SWAPS, I am going to help Isabella print off a "fortune" with her name and Troop # to include with each cookie. This is a fun craft for kids; she was able to help with everything but the middle stitch (older kiddos can help here).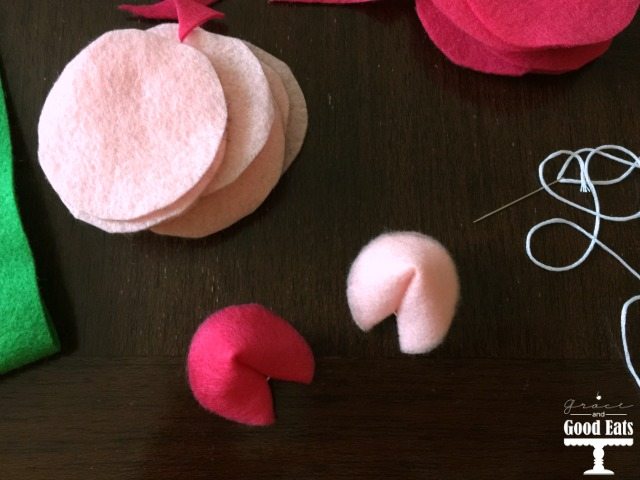 These DIY Leather Beaded Wrap Bracelets would also be a fun gift for your camper to give.