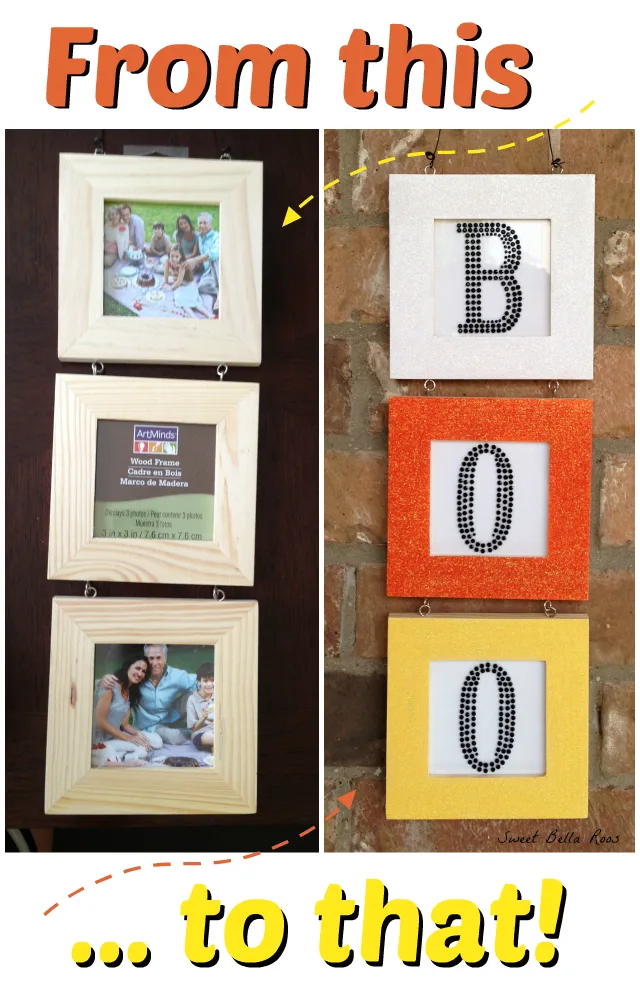 I have been on a candy corn kick since making my Candy Corn Cookie Bark a few days ago. Even though Fall baking has officially commenced around here, I've been holding off on getting out the decorations. That hasn't stopped me from making about a million trips to Michaels and Hobby Lobby to covet them though. I'm still trying to decide what "style" I want to go with- spooky, bright, orange and black, nontraditional.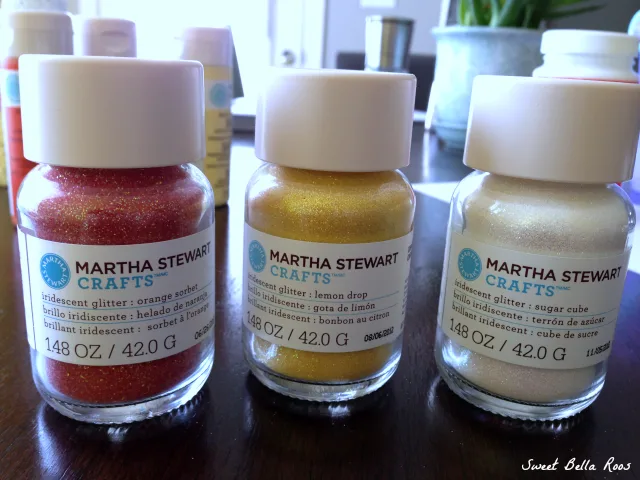 I saw these Martha Stewart glitters during one of my weekly trips and couldn't pass them up. The colors were so pretty and immediately made me think of candy corn. Not to mention the dessert names- Sugar Cube, Orange Sorbet, and Lemon Drop. I never realized quality glitter was so important- but this glitter was super fine and very sparkly. I also love it when the excess glitter goes back into the bottle easily; some glitters just end up getting all over the place and sticking to whatever you used to catch the excess. (Also: instead of shaking/tapping the excess glitter off the frames, I used a small brush to very gently brush it off. The mod podge dries pretty quickly, and I was impressed with the coverage of the glitter!)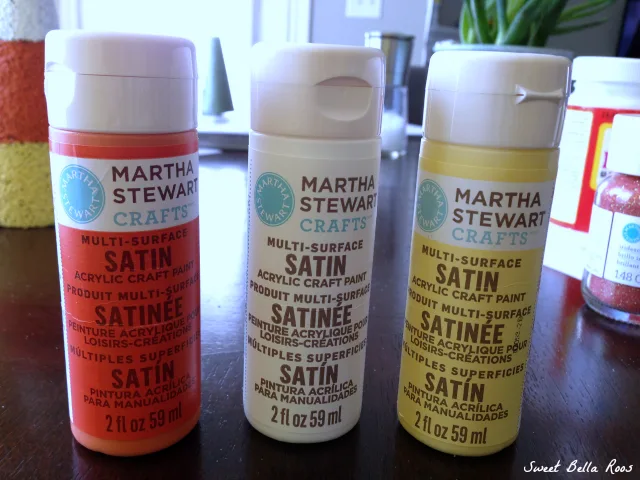 I also used Martha Stewart paint for this project: Jonquil and Carrot from the 10-Color Satin Paint Set, and Wedding Cake (all available at Michaels). As I shopped around I came across the wooden picture frame that I knew would be perfect. I painted one coat of paint on each frame, let it dry, and then coated with one layer of mod podge and glitter. I used a piece of textured white scrapbook paper inside the frames, and "BOO" stickers I found at Michaels on the outside of the glass.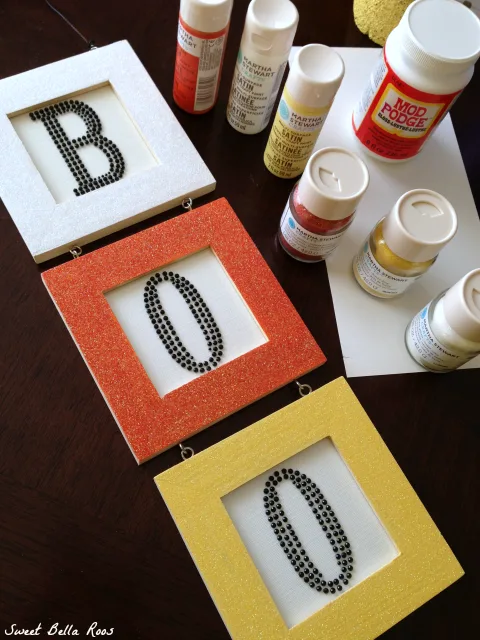 I love when a project turns out exactly like you imagined it in your head. These pieces all came together perfectly, from the three already attached wooden frames to the just-the-right-size stickers.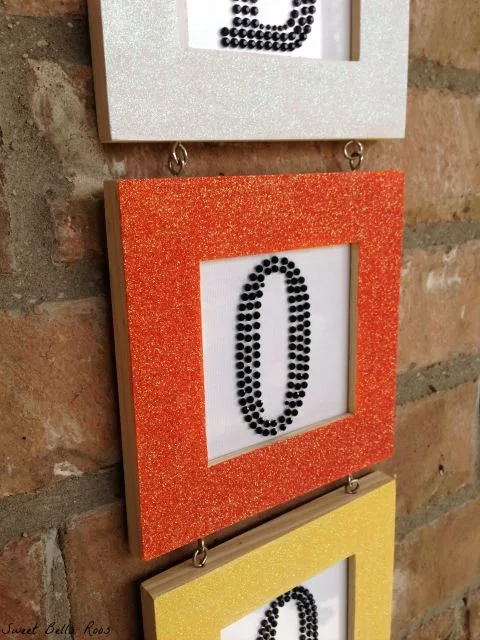 Supplies for this project, all purchased at Michaels:
3 piece hanging wooden frame $5.49
Glitter $5.99ea
Paint $1.99ea
Boo stickers $2.49
White paper or scrapbook paper (or you could just turn over the paper that comes already inside the frame)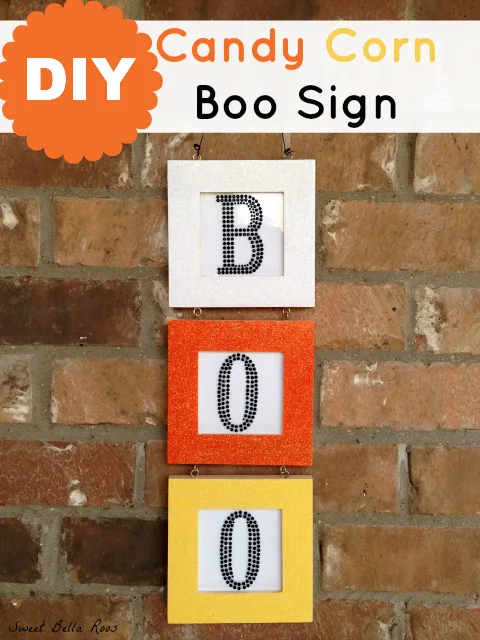 What about you- have you put out any Fall/ Halloween decorations yet?