Since moving to East Texas, we've been eager to branch out and explore the area. When people ask where we've moved to, we usually say "near Canton." It's the closest "big" city to us, and I've found most people have heard of the Canton, TX because of the First Monday Trade Days.

First Monday Trade Days started in Canton in the 1850's when people brought their own goods, produce, and livestock with them to sell or trade when the circuit judge came to town. By the 1960's, "First Monday" outgrew the town square, and the City of Canton purchased six acres north of the courthouse. Originally conducted only on Monday, First Monday now runs Thursday thru Sunday, sun up until sun down, rain or shine.
Though neither of us had ever been, James and I both prepared ourselves for large crowds and lots of walking. Turns out we happened to visit on the busiest weekend of the month. October through November always draw larger crowds as the weather cools and people prepare for the holidays.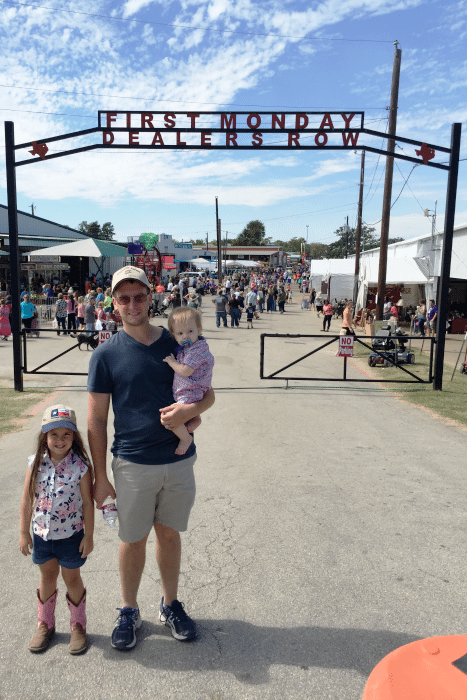 Not surprising, Sophia was the first to make a purchase. She found this Ninja Turtle cape and mask about five minutes after walking through the gates. She was a good little shopper, though, and didn't complain too much about all the walking or not being able to touch anything. This kid can drink her weight in lemonade.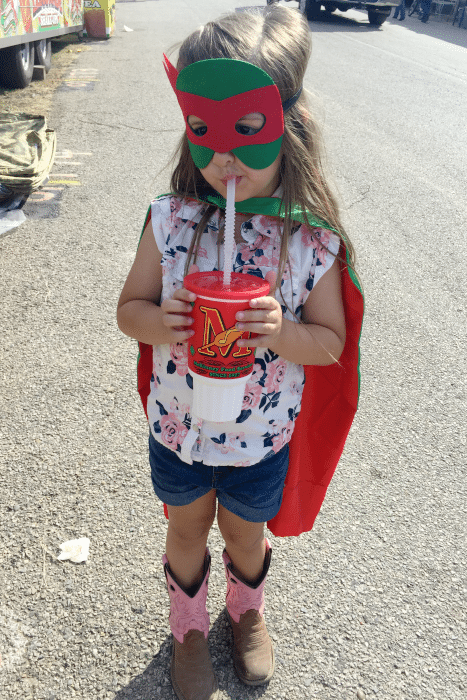 The food offerings were similar to what you would find at the state fair- funnel cakes, corn dogs, etc. James snacked on cinnamon spiced pecans (yum) and I treated myself (and Sophia) to cupcakes.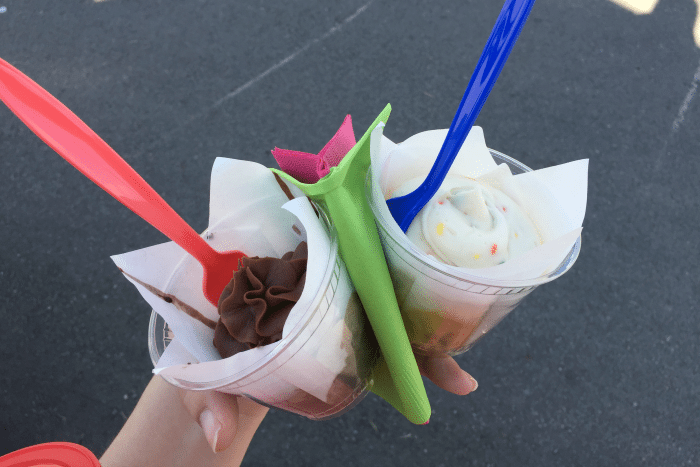 We have been on the hunt for a pair of rocking chairs for our front porch for weeks now. I was having a hard time pulling the trigger on purchasing some that I had never had the chance to sit in. We saw these babies as we were exiting the park, but we didn't plan on making any large purchases and didn't have any way to transport them home.
Luckily, the man that makes them was there and offered to deliver them for us. Apparently, he has weekly coffee with the local insurance man in our town and didn't have a problem dropping them off for us on his way. I absolutely love small town living.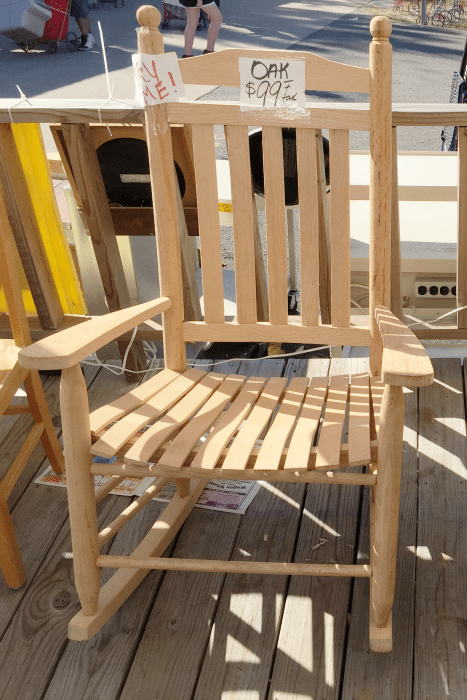 After a few cupcakes and gallons cups of lemonade later, we decided we were done browsing for the day. We thought we made it through a good chunk of the vendors but, after checking the map on our way out, realized that we barely even scratched the surface. There were whole sections we didn't even get close to. I'm looking forward to going back in the future, sans children.
If you plan to visit East Texas any time soon, stop by the First Monday Trade Days in Canton. I have a few tips for you after my first trip:
Wear comfortable shoes
Remember cash is king
Consider bringing a small cart or wagon
Visit on Thursday for smaller crowds
Don't photograph merchandise without permission
Also, cell reception is extremely unreliable in this area- designate a meeting a place if traveling with a group. Happy treasure hunting!